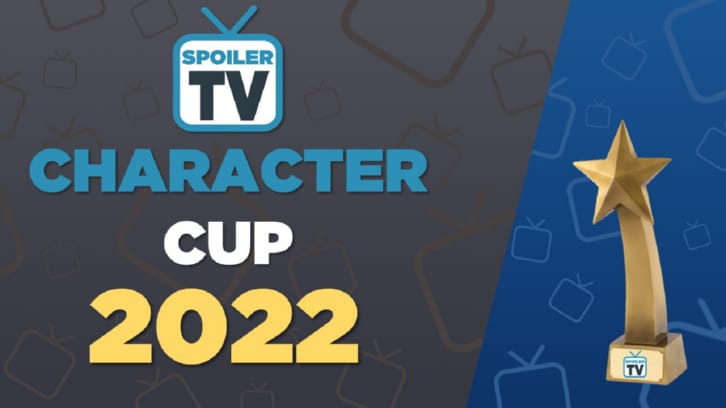 Welcome to round 3B. These are the final polls of the round so if you have not nominated your favorite Opening Title Sequence for our mini-contest, please do so soon. Nominations will close at the end of this round. There is a link to the nominations page below. Over in the prediction contest, round 3A toppled my standings. For one brief, shining moment, I was doing well. As it stands, Luana currently has the most possible points with 136 but trails no name currently. AmberLacy, last year's winner, is currently in 3rd place. Luana and AmberLacy are the only ones with 3 final characters still in the running, if I remember correctly. Congrats for your excellent predictions! After round 3, we will take a break until Sunday, CST so that I can organize the mini-contest and get it ready to go. Then it is full sail until the end.
The link to the nominations is below, along with all the 2022 Character Cup posts, rules, prediction contest, brackets, and most importantly, the daily TV Talk Topic. We have a new TV Talk Topic every day and all are encouraged to participate. It's my favorite part of the contest. The Character Cup goes by very quickly so don't forget to check SpoilerTV every day to vote, look at the prediction standings, and participate in the daily discussion. Happy voting!
Mini-contest Nominations
Earlier Posts
Prediction Contest
Rules
This round will end at approximately 1:00 pm CST on Friday, August 5.
TV Talk Topic: Mental Health and TV
This was the second most requested topic for the 2022 Character Cup. How do you feel TV portrays mental health? Is it addressed fairly? Are there issues that you think are misrepresented or would like to see addressed more?
(Thanks to Nicole Ashwood, Heather Cary, Friezz, and more for the topic.)
3B – Clark Kent/Superman (Superman & Lois) vs Olivia Benson (Law & Order: SVU)
3B – Hailey Upton (Chicago P. D.) vs Stella Kidd (Chicago Fire)
3B – Neal Caffrey (White Collar) vs Sydney Bristow (Alias)
3B – Spencer Reid (Criminal Minds) vs Eleven (Stranger Things)