Beacon 23 will finally see the light of day this year.
Almost three years after being picked up by Spectrum Originals, MGM+ has stepped in to provide a home for the Lena Headey drama series.
The series will debut on Sunday, November 12, on MGM+ at 9:00 p.m. EST/PST with the first two of eight episodes.
Zak Penn (Ready Player One, Free Guy) created the series and executive produced along with Glen Mazzara (The Walking Dead, The Shield).
"Beacon 23 takes place in the farthest reaches of the Milky Way and follows Aster (Lena Headey), a government agent, and Halan (Stephan James), a stoic ex-military man, whose fates become entangled after they find themselves trapped together inside one of many Beacons that serve as a lighthouse for intergalactic travelers," according to the logline.
"Every Beacon is run by one highly trained human and a specialized Artificial Intelligence. Aster mysteriously finds her way to the lonely Beacon-keeper Halan, and a tense battle of wills unfolds."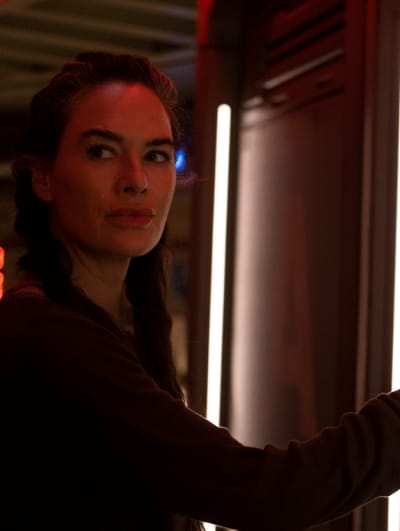 "Halan begins to question whether Aster is friend or foe, as her ability to disguise her agenda and motives could make her a formidable opponent."
"Beacon 23 is a series in the best tradition of thought-provoking genre storytelling," said Michael Wright, head of MGM+.
"With the incredible vision of Zak Penn and Glen Mazzara, riveting performances by Lena Headey and Stephan James, and an exciting world-building design, Beacon 23 is essential viewing for fans of premium science-fiction drama."
"We're delighted to bring Beacon 23 to MGM+ and introduce viewers to a world in the dark recesses of space where nothing is quite what it seems," said David Fortier and Ivan Schneeberg, Co-Executive Chairmen, Boat Rocker Media and Co-Chairmen, Boat Rocker Studios.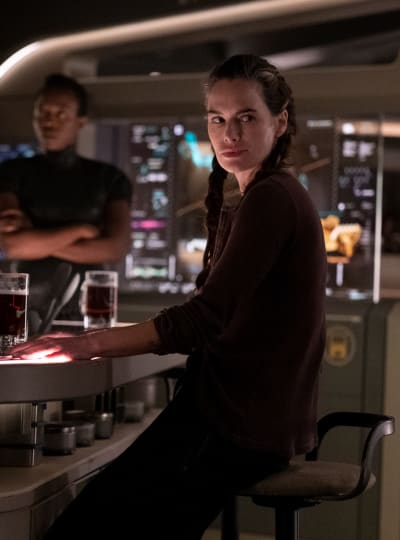 "Beacon 23 is a rare psychological thriller whose rich characters and gripping storylines take you to some pretty unexpected places. We're grateful to our creative partners for helping bring this epic story to life."
It's been a long road to the screen for the series, but hopefully, it performs well enough so that the creatives will see their vision fully realized on-screen.
Beacon 23 joins From, The Winter King, and Billy the Kid as some of the streaming service's original series.
What are your thoughts on the photos and concept?
Paul Dailly is the Associate Editor for TV Fanatic. Follow him on Twitter.