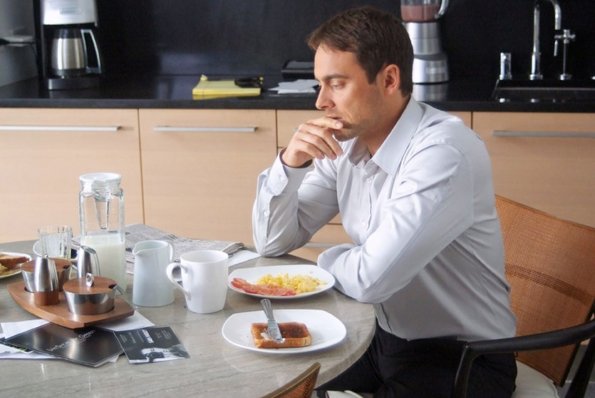 Can you smell the pumpkin spice latte in the air? Fall is finally here, so it's time to haul out the knitted scarfs, snuggle up on the couch, and catch some of the best shows streaming this season. But with so many shows available, how do you know which ones are worth your time?
As the weather starts to cool down and the days get shorter, it's the perfect time to catch up on all the latest TV shows. Streaming platforms have become increasingly popular, offering a wide range of options for every viewer's taste.
Whether you're a fan of drama, comedy, or suspense, there are plenty of shows that will captivate you this fall. From highly anticipated new releases to beloved returning favorites, here's a curated list of the shows you should be streaming to make the most of the upcoming season.
How to Find the Best Shows to Watch This Fall
Platforms like Netflix, Amazon Prime, and Disney+ often release new shows and seasons during the fall. Browse through their catalogs or use their recommendation algorithms to discover popular and highly-rated shows to watch.
You should also look at the Top 10 reviews of popular streaming services, where you can find the latest TV shows and movies, to see if there are ones that are worth your time. These reviews often provide insights into the plot, acting, and overall quality of the shows, helping you make an informed decision.
Which Genre of Shows Do People Watch During Fall?
During fall, people are gearing up for Halloween. With the weather turning cooler and the days getting shorter, viewers often seek out shows in genres such as drama, mystery, thriller, and horror. These genres create a perfect atmosphere for snuggling up on the couch and enjoying a captivating storyline that matches the mood of the season.
Top Shows to Stream This Fall
Supernatural
Supernatural follows the story of two brothers, Sam and Dean Winchester. They travel across the United States, hunting supernatural creatures, battling evil forces, and solving mysteries.
The show has a unique blend of humor, drama, and horror. It also combines elements of urban legends, mythology, and fantasy to create a captivating series. There are 15 seasons of Supernatural, and each episode is sure to keep you on the edge of your seat.
Sabrina
Sabrina is a fantasy TV show that follows the life of a young girl named Sabrina Spellman, who is half-witch and half-mortal. The show is centered around Sabrina navigating the challenges of balancing her dual identity and dealing with supernatural forces.
With a mix of fantasy, humor, drama, and witty one-liners, Sabrina explores themes of friendship, love, and self-discovery in a world filled with magic and mystery.
American Horror Story
The first season of American Horror Story seems to be everyone's favorite. Each season follows a different storyline and plot. In the first season, a psychologist moves into a large house with his wife and daughter. A young man named Tate Langdon visits the psychologist to assist him with his mental health.
Unbeknownst to the family, their home is labeled The Murder House. The house is haunted by its former residents and other supernatural entities. As the family tries to deal with their own personal issues, they soon discover the dark horrors that have been kept secret for years. The season explores themes of infidelity, family dysfunction, and the consequences of past actions.
Young Sheldon
If you prefer to watch something lighthearted and funny, then you'll enjoy Young Sheldon. This show is a spin-off of the comedy sitcom The Big Bang Theory. The show follows the life of Sheldon Cooper, a highly intelligent child prodigy.
Set in the late 1980s and early 1990s, the show takes place in a town in Texas. It revolves around Sheldon's experiences as he navigates through high school at a young age, dealing with the challenges of being exceptionally gifted academically.
Good Omens
Good Omens is a TV series that is based on a book written by Neil Gaiman and Terry Pratchett. It follows the story of an angel named Aziraphale and a demon named Crowley, who form an unlikely alliance. The two creatures have become accustomed to living life on earth and work together to try and stop Armageddon.
The show combines elements of fantasy, comedy, and drama to explore themes of friendship, free will, and the nature of good and evil.
Final Thoughts
Whether you're a fan of horror, fantasy, or drama, the shows in this post are likely to pique your interest. So get ready for cozy nights indoors with these intriguing TV shows you can stream on Amazon or Netflix.
Powered by
---