There were many concerns that losing many of the original stars would harm Sex Education, but thankfully, the show is thriving.
Sex Education Season 4 Episode 2 put Cavendish's most popular relationship to the test, and it served as the perfect way for Otis to get one up on O.
Granted, he wouldn't have gotten the idea without Ruby, who is desperate to fit into the school's hierarchy, even if she has to work with her ex-boyfriend to make it happen.
Ruby and Otis were a surprise pairing on Sex Education Season 3, and I still believe they could be endgame.
Asa Butterfield and Mimi Keene have a lot of chemistry, so it's hard to consider Otis and Ruby being anything other than lovers when they share the screen.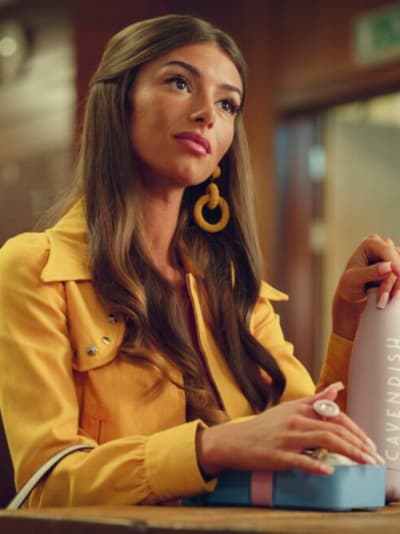 Ruby wasn't over Otis when he ran back to Maeve, so there's resentment and some unrequited love there, which will probably rear its head as the season progresses.
Ruby serving as Otis' campaign manager in his quest to take down O will keep them working together, which I'm sure won't sit well with Maeve.
Aisha: Are you okay?
Abbi: Yeah. We had a little fight, but we'll be fine. It'll be fine.
Otis is overanalyzing everything to do with Maeve because he's convinced she won't be coming back to town, but he needs to take a step back and allow Maeve to return in her own time.
Yes, she misses home and her friends, but a lot of hurt in her life also drove her decision to study abroad.
She's holding on to the hope that Otis will be waiting for her when she inevitably returns, but she isn't too sure when that'll be.
Maeve understands the gravity of the opportunities coming her way. If she declines anything, she could wind up following a career path that isn't synonymous with her wants and wishes.
It's a shame that Otis' insecurities cloud his judgment about situations because they're two of very few characters on TV who should be able to make a long-distance relationship work.
Maeve wasn't thrilled to learn that Otis was jealous of her bond with Tyrone, her gay classmate, but his insecurities were exacerbated by Jackson opening up about his time with Maeve.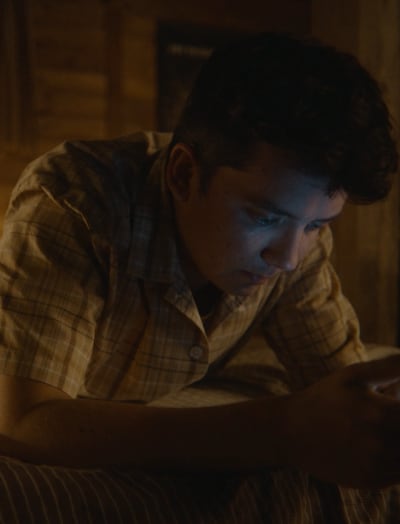 Otis fails to realize that people grow, and what might have been wrong for Maeve several years ago could be right for her now, so he has to give her the space she needs to make her own choices.
If he pushes Maeve to give up an ample opportunity that comes back to bite her down the line, it will only lead to resentment between them.
O: Morning.
Ruby: Hey. Hey. I said, hey. Wait up! How are you?
O: Oh, are you wanting to book an appointment?
Ruby: It's me, Ruby Matthews. We went to primary school together.
O: I think you have me confused with someone else. Have a great day.
Maeve will probably be upset to learn that Otis is working with Ruby on his campaign after he got so jealous of Tyrone.
Truthfully, Maeve should be worried because I feel Otis and Ruby will fall back into old habits before long.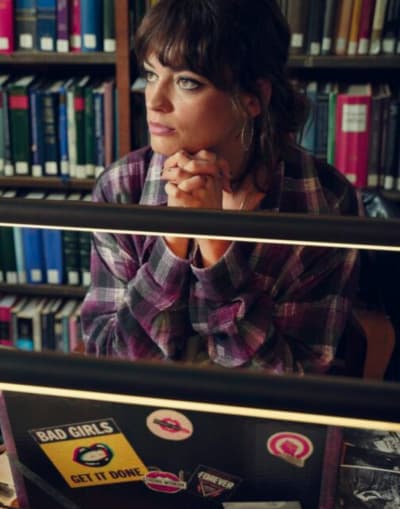 I'm not sold on Maeve's professor, either. He strikes me as the type of person who would steal her work, or at the very least, the essence of it, to make a name for himself.
Maeve has always been driven by her passion for things, and you could see how passionate she was when she completely overhauled her story and offered some constructive criticism about Thomas' piece.
Thomas doesn't handle that very well, and you can tell he's suffering because he's being held up to the candle of his earlier work.
He's struggling to find that drive to write a compelling story that comes from the heart. A surefire way to tell that someone is overthinking what they're writing is in the construction of the sentences.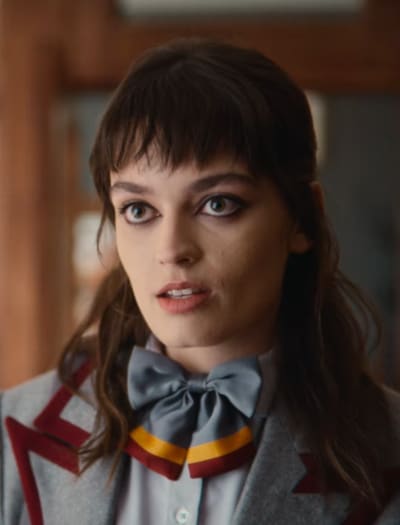 Maeve may realize that she'd also work well as an editor to help get her foot in the door because the tips she offered Thomas were very good, even if he'd prefer people to say everything's perfect. 
Eric's journey on Sex Education Season 4 is fascinating because it's again taking him away from his friends.
He's very good at building connections with new people, but you could tell he was slowly slipping away from Otis in those final scenes when he went out for food with the "cool" kids.
Eric's questions about faith are interesting because he's long felt like the church isn't a safe space for members of the LGBTQIA community.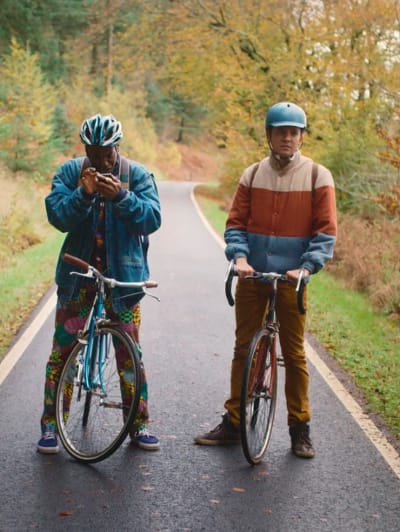 He wasn't surprised by the pastor's sentiments, so he remained as conflicted as before.
I didn't expect him to bump into Abbi because it came out of the left field, but it was an organic way to have the pair speak about faith and understand each other on levels they didn't think anyone could.
Joanna: Wow! Your house is a mess! Can you grab my bags? Aren't you gonna shower? Otis said you're starting a new job today.
Jean: How long are you staying, exactly?
Joanna: Well, as long as you need.
It was nice to have Eric speak to someone and be open and honest about himself because he hasn't really done that since he was with Adam.
Speaking of Adam, he's bitten off more than he can chew with his apprenticeship, but he's laser-focused on carving out a future doing something he wants to do as opposed to what's the norm.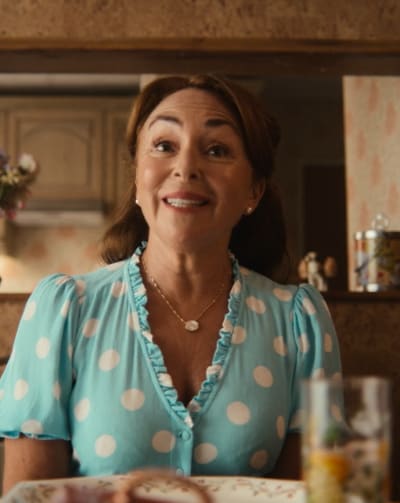 There was an excellent opportunity for Michael to support his son at the dinner table, but while he's changed considerably, his actions showed how easy it is to slip back into old habits.
Michael has grown up believing you need to bottle up your feelings, and that's rubbed off on his son because their relationship is pretty much non-existent.
You could tell Maureen thought Michael had turned a corner, but her view of him completely changed during that ill-fated dinner. He's had so much growth since Sex Education Season 3.
I go through stages of feeling bad for Michael because he's clearly been so oblivious to his actions that he doesn't understand how horrible his words are.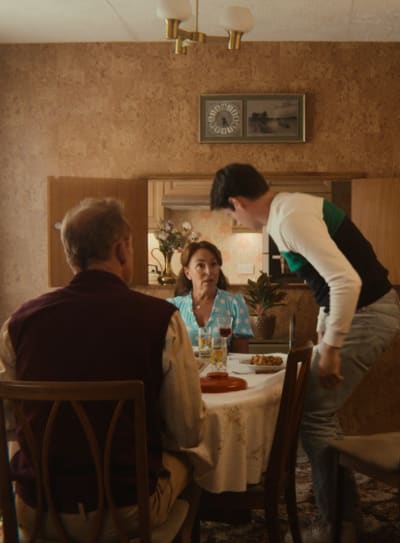 The character progression for Michael has been very good, and I hope that, despite the hiccup at dinner, he can get back on the road to carving out healthy relationships with the people he loves.
Adam needing driving lessons is the perfect way for the father and son to work on their relationship. Michael trusting Adam with the car will be the best way to assess how they're doing.
Joanna: Turtle! Oh my… Oh, well, you… you look like crap.
Jean: Joanna? Why are you here?
Joanna: Otis called me. Oh, my niece! Hi. When did you get so fսcking tall? shit. You got her? I need to learn to not swear as much.
Jean: You called my sister?
Otis: We need help. We'll talk about it later.
Adam following his own path is commendable because, far too often, people follow the paths that others lay out for them and wind up unhappy.
As unhappy as Adam is, he'll be much happier if he can stick to the apprenticeship and get back into a good place.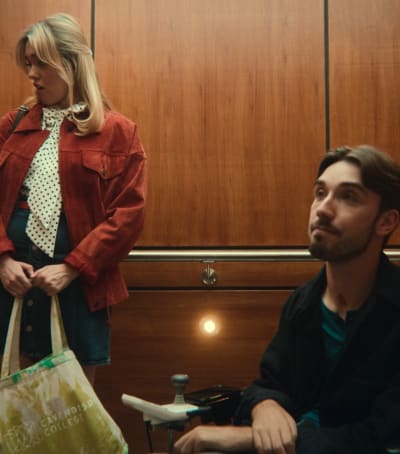 Jackson's questions about his sexuality were perfectly warranted, but it's a shame that he wanted to be a member of the LGBTQIA community to find some common ground with Cal.
The sad part of this relationship is that Cal could use a friend right now and feels iced out by both Jackson and Vivienne.
Cal is going through something the two of them will probably never understand but would benefit from having the closest people in their lives to talk about it.
I'm not sure whether the show is preparing us for a Cal-Jackson reunion, but it's hard to imagine Cal looking in Jackson's direction when he can barely talk to them.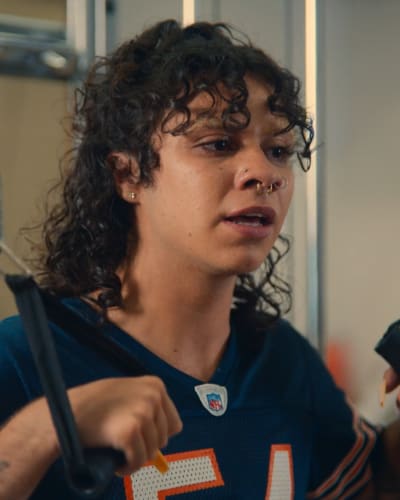 The lump in Jackson's testicle is a cause for concern, so let's hope it gets tested and everything is fine.
This scare may allow Jackson to understand that he's not been the best friend.
What are your thoughts on Otis teaming up with Ruby to take down O?
Do you think Maeve is preparing to say goodbye to Otis if he continues acting the way he's been?
What are your thoughts on Jean's sister appearing out of the blue?
Hit the comments.
Catch all episodes of Sex Education on Netflix.
Paul Dailly is the Associate Editor for TV Fanatic. Follow him on Twitter.