It's game over for Sunnyside:
NBC has swung the ax on the struggling comedy series after just three episodes on Thursdays. 
The final season of Will & Grace will launch in Sunnyside's slot on Thursday, October 24.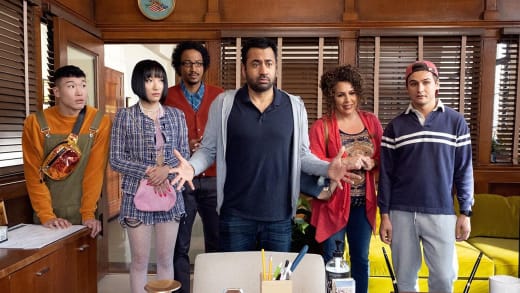 For the few people who actually watched Sunnyside, the remaining seven episodes will unspool weekly on the NBC App and NBC.com, meaning fans will see all of the episodes. 
The series is currently in production on Episode 9, but NBC has given the go-ahead to complete all 11 episodes for the first and only season. 
Related: Will & Grace: Ending After 11 Seasons
Sunnyside launched to just 1.77 million viewers and a 0.4 rating in September. Its most recent outing was down to 1.18 million viewers and a 0.3 rating, meaning that cancellation was imminent. 
"Dear Hollywood — I have 10 funny, heartwarming patriotic episodes of the most diverse show on television for ya," Penn said on Twitter shortly after news of the show's cancellation broke.
"Any takers, call me! We have INSANELY talented writers & cast and are interested in selling this to an established streamer that wants a fun, relevant comedy!"
Sunnyside marks the first cancellation of the fall season. Networks have notoriously let the struggling shows play out their entire episode orders before making a decision in recent years. 
But with ratings down across the board, it's likely NBC wanted the slot filled up with a higher-rated show quickly. 
Of the new fall series, only one has garnered a full-season order, and that honor goes to Fox's Prodigal Son. 
As for Will & Grace, it was initially slated to return in 2020. It was revealed earlier this year that it would be the last-ever season for the revived comedy. 
"When NBC had the opportunity to reconnect this amazing cast and creative team, we jumped at the chance," said NBC Entertainment co-chairmen George Cheeks and Paul Telegdy. 
Related: Prodigal Son Scores Full-Season Order
"The impact and legacy of Will and Grace simply can't be overstated, both as a true game-changer in the portrayal of the LGBTQ community and as one of the finest comedies in television history."
"A huge thank you to [creators] Max [Mutchnick], David [Kohan], Jimmy [Burrows] and a cast that is second to none for their brilliance over an incredible run."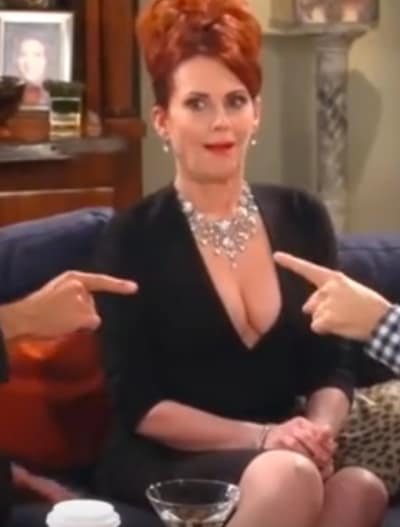 Little is known about the final season, but we do know that pop sensation Demi Lovato will be stopping by for a stint. 
What are your thoughts on the news? 
Hit the comments below.
Editor's Note: Our system got updated! Now, you'll be able to scroll through many articles at once. That required a bit of a change to the comments, though, and now you have to click the blue "comments" bar at the bottom of an article to access them.
There are also two segments to comments now. You can either comment using Facebook or Disqus. Either way, you can SEE both types of comments. We hope that will be more inclusive of our community at large and that the conversations will grow as a result.
Paul Dailly is the Associate Editor for TV Fanatic. Follow him on Twitter.