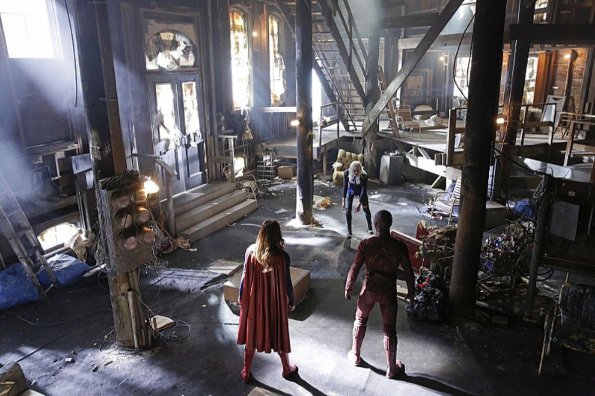 Who is your favorite superhero? Do you prefer the classic comic book superheroes, or has someone else got your attention? Sometimes the best part of a great action movie or superhero movie is the music. It's like the piece that really draws you in. You can read the emotions of what is happening based on the music. It's really great when you can listen to the music or soundtracks without watching the movie.
In this guide, we will share some of the best soundtracks for superhero movies so you can check them out for yourself! Whether you just want to hear the best music or even make a video of your own, there are some great options here! Take a look below to learn more.
Finding the Best Soundtracks for Your Needs
Creating videos or having the ability to listen to music as you please is so important. If you're a creator for something like IG, YouTube, podcasts, or even just a wedding video you put together, you know it's important to have access to the tracks you like best. The challenge here is copyright.
The good news is that you can get access to royalty free music when you know your sources. The best thing to do when you are creating for any type of platform is to find your music through a source like these, so you don't have to worry about the legalities or penalties, and you can just create!
These are some of our favorite superhero movie soundtracks that you might be able to put to use for your next creation.
Wonder Woman (2017)
The Wonder Woman film from 2017 has one of the best soundtracks for strength and dignity. The music really brings out the best of warrior characteristics paired with the nature of this strong woman who has emotions and compassion. It's a strong balance of the two, and the soundtrack is phenomenal. This iconic film has a lot of original music designed for the movie, but there are also some great songs on there too.
Guardians of the Galaxy
Almost any of the Guardians of the Galaxy soundtracks would be absolutely perfect. They are packed with great music. Many of these movies play tons of popular hits from the 70s and 80s thanks to Peter's Walkman, which is loaded with songs from his childhood. There are some links between what makes Peter who he is as well as different scenes throughout the movie. This soundtrack is like the best mixtape ever made. Enjoy classics like Spirit in the Sky, Hooked on a Feeling, No Sleep Till Brooklyn, and so many more!
Deadpool
Deadpool isn't a superhero movie for the faint of heart. He certainly is his own kind of superhero, but the soundtrack is incredible. Much of the soundtrack goes right along with the hilarity of the film, which means the different music is great to enjoy away from the movie too. In Deadpool 2, you might even enjoy that fun ballad that was sung by Celine Dion at the opening credits.
Regardless of which film you prefer, you will find lots of great sound. Enjoy the music created for the film or spend some time jamming to classics like Shoop, Careless Whisper, All Out of Love, and others.
Black Panther
If you're looking for something that is totally unique and yet still provides for a deep and powerful soundtrack, look no further than Black Panther. A lot of this music was designed to integrate the power of the movie, and there are some custom-made pieces and spectacular scores. There are also some additions from artists like Jorja Smith, Kendrick Lamar, and others that bring together the best sounds of the film. The customized music really brings out the power of the Wakandan people.
Suicide Squad
A lot of people really enjoy the fun mix of music brought into the Suicide Squad movie. With Harley Quinn at the center and fun songs that really integrate into the drama of the show, you simply can't go wrong. On the soundtrack, you will find a variety of Indie rock, hip-hop, rock, alternative, pop, and even some rap. You likely recognize some of the music, but there are some creative additions here too.
Thor: Love and Thunder
While this movie got mixed reviews from Marvel fans, there is no argument that the soundtrack is a beautiful thing. The movie was unique and certainly brought a whole different perspective to Thor, but the music can't be beaten. There are some iconic songs used here, but they bring in sounds from a multitude of genres as well. Enjoy sounds from ABBA, Mary J Blige, Guns N'Roses, and other incredible artists.
Powered by
---