Get some satisfaction with a four-part Epix docuseries profiling the legendary rockers of The Rolling Stones. Hosts and humans unite and face off in an existential war in the penultimate episode of HBO's Westworld. The Starz historical drama Becoming Elizabeth airs its season finale. A nature series follows each of the four seasons during a Wild Year in Africa.
My Life as a Rolling Stone
SUNDAY: Few rock bands of the 1960s loomed larger than The Rolling Stones, and their colorfully larger-than-life careers are examined in a four-part docuseries, each episode focusing on a single Stone. First up, naturally, is outrageous frontman Mick Jagger, seen in interviews and rare footage. (The episode is available for free for 90 days on most carriers.) Band members Keith Richards, Ronnie Wood, and the late Charlie Watts are profiled on successive Sundays throughout the month.
Westworld
SUNDAY: The gloves are off as the existential war heats up in the visionary fantasy series' next-to-last episode of the fourth season. A reunited Bernard (Jeffrey Wright) and Maeve (Thandiwe Newton) are leading the charge among the rebellious human-like "hosts," while very few humans who've been left unscathed by Charlotte Hale's (Tessa Thompson) parasites join the battle. And what of Christina — formerly Dolores (Evan Rachel Wood) — who's just learned she's not who she thought she was? She was MIA last week, but is likely to have a role to play in determining the future of humanity and its table-turning clones. "Do you understand where all this is going?" a character asks early on. The answer for most of us is a resounding no, but it's still fascinating to watch.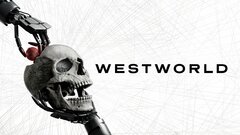 Becoming Elizabeth
SUNDAY: In the historical drama's Season 1 finale, young King Edward VI (Oliver Zetterström) falls ill, and the court is on pins and needles worrying about succession. If he doesn't recover, which of the sisters will take the throne: Elizabeth (Alicia von Rittberg) or Mary (Romola Garai)?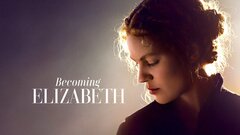 Africa's Wild Year
SATURDAY: Immerse yourself in nature over the course of a year, as each season brings new wonders and challenges to Africa's wildlife in a four-part docuseries spanning 12 months on the continent. The journey begins in spring, a time of rebirth and learning for a diverse new generation of African animals.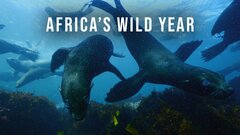 Inside Weekend TV:
Red Election (Saturday, 7/6c, Ovation TV): A 10-part Nordic spy thriller teams a Danish secret service agent (Victoria Carmen Sonne) and a British spy (Lydia Leonard) as they attempt to thwart a terrorist plot against the British Prime Minister.
Lone Star Law (Saturday, 8/7c, Discovery): A new season on the job with Texas game wardens opens with back-to-back episodes.
Love in the Limelight (Saturday, 8/7c, Hallmark Channel): Carlos PenaVega (Big Time Rush) wrote six new songs for this musical romance, kicking off Hallmark's "Fall into Love" movie series, about a former boy-band heartthrob's relationship with his biggest fan (Carlos' real-life wife Alexa PenaVega).
Collector's Call (Sunday, 6:30/5:30c, MeTV): As someone who held onto his Flintstones jelly-jar glasses for decades, I'm intrigued to view the Flintstones collection of Dave Nimitz, including a plush doll that was a gift from animator Joseph Barbera.
Who Do You Think You Are? (Sunday, 7/6c, NBC): Emmy-winning actor Bradley Whitford (The West Wing, The Handmaid's Tale) traces his roots to the Civil War era to learn if his second-great-grandfather and his siblings survived combat.
Anderson Cooper 360° Special Report: What Really Happened in Uvalde? (Sunday, 8/7c, CNN): Cooper is joined by CNN crime and justice correspondent Shimon Prokupecz for an investigation into the controversial police response to the May massacre at Robb Elementary School that claimed 19 children and two adults.
Menendez Brothers: Misjudged? (Sunday, 9/8c, Investigation Discovery and discovery+): A two-hour documentary revisits the 1996 murder trial of Erik and Lyle Menendez, convicted of killing their parents. They've become newly infamous on TikTok, causing a new generation to question whether justice was truly served.