Cable hit Yellowstone starts over from the beginning on CBS in its broadcast debut. Paramount+ launches a fact-based British drama about a notorious heist netting millions in gold bullion. Legal drama All Rise, which moved from CBS to OWN, returns for its final 10 episodes. 48 Hours kicks off its 36th season with updates on two headline-generating cases.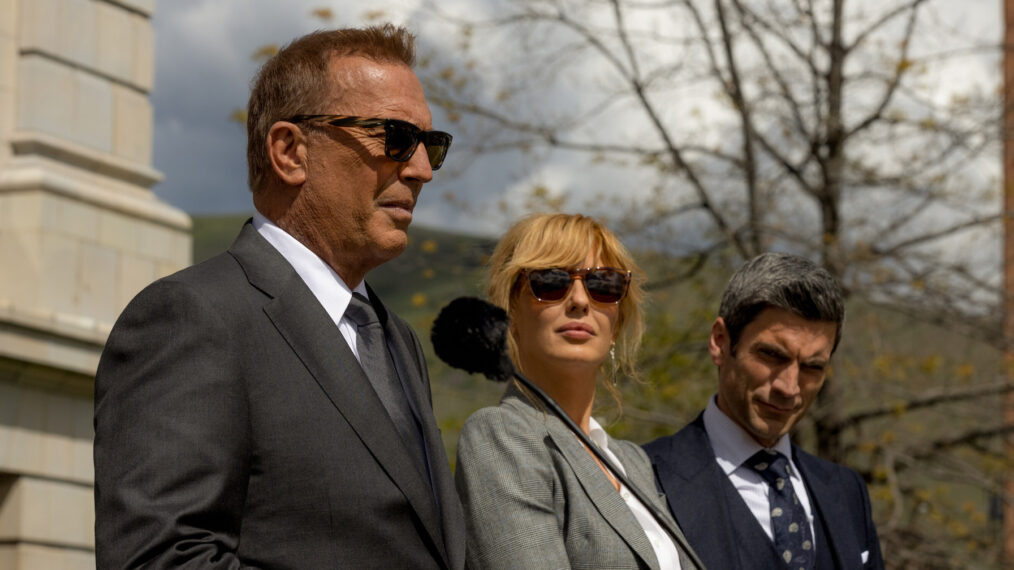 Yellowstone
SUNDAY: Hard to believe, but CBS insists 80% of its core audience has yet to sample cable TV's biggest hit in years—the show I've often described as what Dallas (a smash hit from CBS's past) would have looked and sounded like if it had been produced for HBO. Which begs the question of how Taylor Sheridan's profane melodrama about a dysfunctional Montana ranching family, led by Kevin Costner as patriarch John Dutton, will play on a broadcast network with its more constrained standards. (More precisely, will Kelly Reilly as rebel daughter Beth sound like she's speaking in Morse code if heavily bleeped?) Yellowstone's CBS run, following the Season 56 premiere of 60 Minutes, starts from the beginning, establishing John's ruthlessness when it comes to protecting his land and contentious family.
The Gold
SUNDAY: A real-life caper and its tangled aftermath provide the grist for a gripping six-part British drama (opening with two episodes) that poses an intriguing question: How to dispose and disburse of three tons of gold bullion that wasn't even meant to be the spoils of the burglary? The series follows the investigation, led by an imperious Hugh Bonneville (Downton Abbey), as well as the machinations of the various money launderers and criminals, both blue-collar (Slow Horses' Jack Lowden) and elite (Preacher's Dominic Cooper), who hope to elude capture while trying to hide their ill-gotten fortune in plain sight.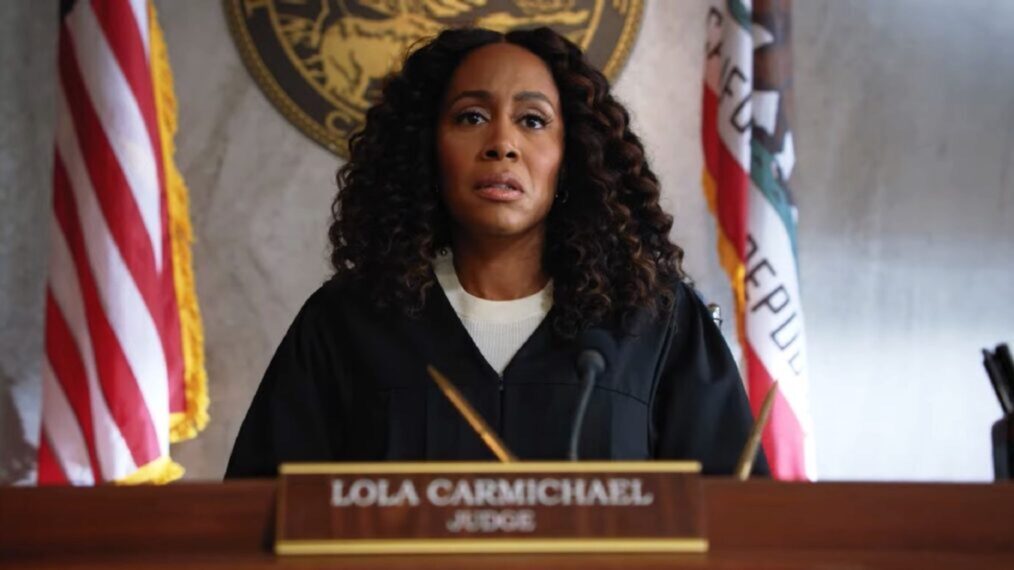 All Rise
SATURDAY: The sudsy legal drama, rescued by OWN after CBS canceled it, resumes its fourth season for the final 10 episodes, picking up in the wake of the cliffhanger that aired more than a year ago. Following the violent chaos in the courthouse, Ness (Samantha Marie Ware) recovers in the ICU, and Mark (Wilson Bethel) faces off against Luke (J. Alex Brinson) in court while moving forward in his relationship with Amy (Lindsey Gort). Elsewhere, judge Lola (Simone Missick) has some explaining to do to mend her relationship with her FBI husband Robin (Christian Keyes).
48 Hours
SATURDAY: In back-to-back episodes launching the true-crime news magazine's 37th season, correspondents provide updates to two of the year's most high-profile murder cases. First, Erin Moriarty revisits "The Gilgo Beach Serial Killings," a case she has covered since 2010, with new details about alleged killer Rex Heuermann, including an interview with a former co-worker. This is the sixth edition of 48 Hours concerning the Gilgo Beach serial murders. Then Peter Van Sant digs deeper into "The Night of the Idaho Student Murders," interviewing family members of the victims and legal experts weighing in on the arrest and future trail of Bryan Kohberger.
Psycho: The Lost Tapes of Ed Gein
SUNDAY: More true crime at its most lurid, in a four-part docuseries that purports to get inside the twisted mind of Ed Gein, the notorious 1950s serial killer and grave robber who inspired Psycho's Norman Bates among other horror icons. The series leans on never-before-heard recordings of Gein while detailing the grisly discoveries beneath his seemingly benign facade.
INSIDE WEEKEND TV:

Press Your Luck 40th Anniversary (Saturday and Sunday, 12 pm/11c/9 am/PT, BUZZR): Get your Whammy on with 10-hour marathons of vintage episodes featuring host Peter Tomarken and contestants screaming "Big Money!"
Notes of Autumn (Saturday, 8/7c, Hallmark Channel): Hallmark favorites Ashley Williams and Luke Macfarlane star in a romance executive-produced by Debbie Gibson. They play Ellie and Leo, best friends living in different cities who decide to swap homes to recharge their creative batteries, finding love along the way: Ellie with Sam (Marcus Rosner), Leo with Matt (Peter Porte).
Craft Me a Romance (Saturday, 8/7c, Great American Family): Another familiar TV face, Full House alum Jodie Sweetin, stars as the owner of an arts-and-crafts store whose business is threatened by a rival (Brent Bailey), though we bet they'd be happy doing macrame together for eternity.
How She Caught a Killer (Saturday, 8/7c, Lifetime): Grey's Anatomy's Sarah Drew is star and executive producer of a thriller, playing a rookie detective who goes undercover to take down a serial killer targeting sex workers.
60 Minutes (Sunday, 7:30/6:30, 7 pm/PT, CBS): Season 56 opens with Scott Pelley interviewing Ukrainian President Volodymyr Zelenskyy in Kyiv, Lesley Stahl in Israel and Jon Wertheim's profile of "Prime Time" Pro Football Hall of Famer Deion Sanders, now University of Colorado's head football coach.
Sunday Night Football (Sunday, 8:15/ET, NBC:) Hurricane Lee is expected to have moved on by the time the Miami Dolphins head north to take on the New England Patriots.
The Walking Dead: Daryl Dixon (Sunday, 9/8c, AMC): The backstory of thief-turned-nun Isabelle (Clémence Poésy) is revealed as the new Team Daryl (Norman Reedus) encounters a group of resourceful young survivors who have a special fondness for a classic 1970s sitcom. Followed by Ride with Norman Reedus (10/9c), where the actor gets lost with Josh Holloway, riding motorcycles through Northern Italy.
Winning Time: The Rise of the Lakers Dynasty (Sunday, 9/8c, HBO): The sports docudrama's second season ends with the rivalry between the Lakers and Celtics peaking as the 1984 NBA Finals begin.
Unforgotten (Sunday, 9/8c, PBS): Connections in the cold-case murder become clearer at the season's midpoint as the victim's tragic history is revealed, but new DCI Jess (Sinéad Keenan) remains so antagonist to her subordinate DI Sonny (Sanjeev Bhaskar) that he goes over her head to complain.
Dreaming Whilst Black (Sunday, 10/9c, Showtime): The biting British comedy continues with aspiring filmmaker Kwabena (Adjani Salmon) thinking it's too good to be true when his project attracts the interest of a famous producer—and he's probably right. In the second episode, roommate Funmi (Rachel Adedeji) goes into labor while his girlfriend Vanessa (Babirye Bukilwa) weighs a possibly life-changing work offer.