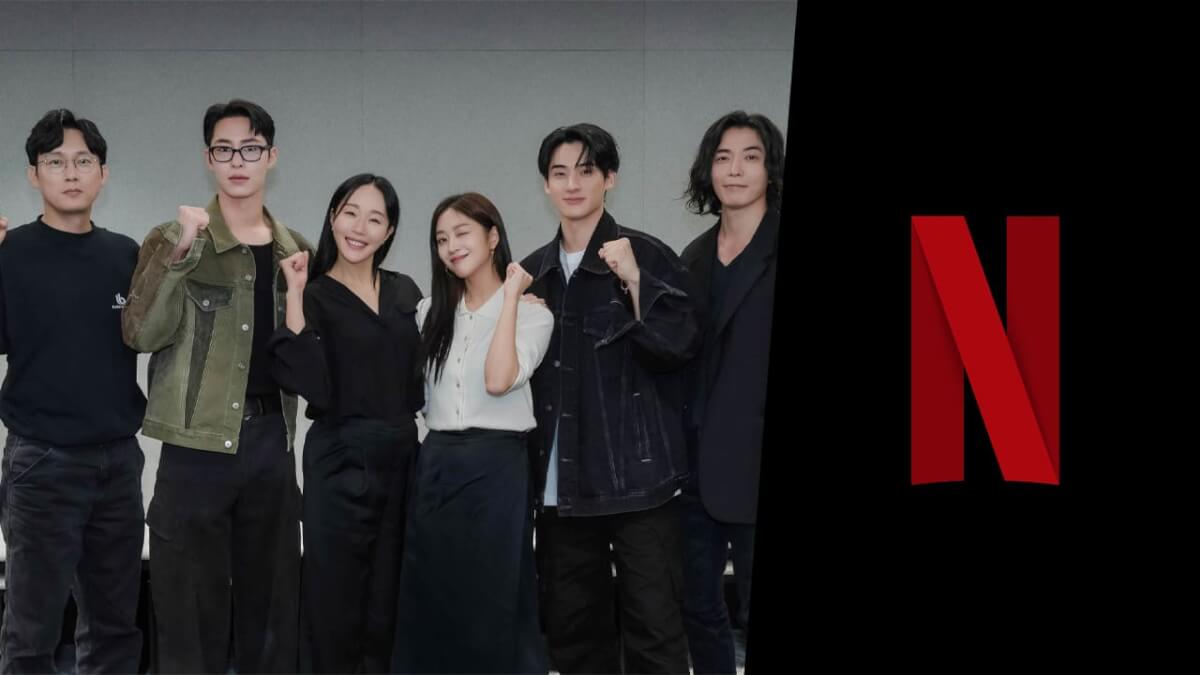 A brand new and exciting K-drama is in development at Netflix, the period thriller with the working title Hong Rang. After the first script read filming is expected to get underway soon with its exciting cast featuring talent such as Jo Bo Ah, Lee Jae Wook, and Jung Ga Ram. We'll be keeping track of everything you need to know about Hong Rang, including the plot, cast news, production updates, and the Netflix release date.
Hong Rang (Working Title) is an upcoming South Korean Netflix Original period thriller series written by Kim Jin-A and directed by Kim Hong Seon, who previously directed three Netflix projects, including both parts of Money Heist: Joint Economic Area, LUCA: The Beginning, and The Guest. The K-drama is an adaptation of Jang Da-hye's novel Hong Rang: Swallowing Gold.
Featured Videos – Article Continues Below…
The production companies involved in the series are Studio Dragon, Ace Maker Movie Works, and H House. IO Content Group is listed as the co-producer, with Netflix as the exclusive worldwide distributor for the K-drama.
What is the plot of Hong Rang?
The plot for Hong Rang has been sourced from MyDramaList's translation of NamuWiki;
"It follows the story of a family that became wealthy merchants through the art trade in the late Joseon Dynasty. Revolves around the secret of a son who abruptly returns after disappearing and his half-sister who pursues the truth.

A half-brother and sister, Jae Yi and Hong Rang have been close and caring for each other since childhood. However, Hong Rang suddenly disappeared one night at age 8 when he tried to look for Camellia flowers for his sister.

Hong Rang grew up like a prince, but he disappeared at a younger age, then abruptly returned after more than a decade without his childhood memory, and his true identity became a mystery to his surroundings. Jae Yi lives with an abusive stepmother and a neglectful father. She is an intelligent girl with a charming appearance and mysterious beauty. However, in contrast to her beauty, she has a lousy personality with a high level of fraudulent skills. She lived by counting on her half-brother Hong Rang, however, he confronted a giant ordeal when he disappeared."
---
Who are the cast members of Hong Rang?
Jo Bo Ah plays the role of Jae Yi. This will be the first Original K-drama on Netflix starring Jo Bo Ah who previously starred in the internationally licensed rom-com K-drama series Destined With You.  She is well known for her roles in K-dramas such as Tale of the Nine-Tailed, My Strange Hero, Temperature of Love, and Goodbye to Goodbye.
Lee Jae Wook plays the role of Hong Rang. The actor sent hearts racing in 2022 thanks to his role as Jang UK in the K-drama series Alchemy of Souls. He has also starred in the K-drama series Do Do Sol Sol La La Sol, and Extraordinary You. He also starred in a guest role in the Netflix movie Kill Bok Soon.
Jung Ga Ram plays the role of Mu Jin. Is most well known for his leading role in the Netflix K-drama Love Alarm in the role of Lee Hye Young. He also starred in the K-drama The Interest of Love in the role of Jung Jong Hyun.
Uhm Ji Won plays the role of Min Yeon Ui. This will be the first leading role in a K-drama for the actress on Netflix after previously starring in Little Women in the supporting role of Won Sang A. She also had a guest role in the sci-fi film Jung_E.
Park Byung Eun plays the role of Shim Yeol Guk. The actor has had a small number of roles for Netflix after starring in K-dramas such as Arthdal Chronicles, Kingdom, and Alchemy of Souls. He will also star in the upcoming Netflix drama The Bequeathed.
Kim Jae Wook plays the role of Prince Han Pyeong. His role in the K-drama will be the actor's very first role in a Netflix Original, not discounting the licensed series The Guest. He is most well known for starring in K-dramas such as Her Private Life, Crazy Love, Who Are You, and Voice.
---
What is the production status of Hong Rang?
Official Production Status: In-Development (Last Updated: 20/09/2023)
Netflix has announced the project, but we're unsure when filming is scheduled to start. At the very least the cast has done the very first script reading, and filming should begin soon, most likely in early October 2023.
Tangeum team prob held script reading session two days ago. The staff posted the script book with caption "October".

It is a netflix series which will be produced by Studio Dragon + Acemaker. Waiting for netflix to release the official announcement!!#LeeJaeWook #이재욱 pic.twitter.com/eUMG7pGiio

— yumi (@yukinyongin) September 17, 2023
---
What is the episode count?
Netflix has to reveal an official episode count. However, MyDramaList is reporting that there will be a total of 16 episodes.
---
When is the Hong Rang Netflix release date?
At the time of writing Netflix has yet to announce a release date. Given filming is due to take place in early October and is expected to run into early 2024, we aren't expecting an announcement any time soon.
The earliest, and most realistic, release date we can speculate on is late 2024.
---
Are you looking forward to watching Hong Rang on Netflix? Let us know in the comments below!