Shantel VanSanten has had many memorable roles throughout her impressive career on the small screen.
After breaking through as Quinn James on One Tree Hill in 2009, she's gone on to play Patty Spivot on The Flash, Julie Swagger on Shooter, and, more importantly, Karen Baldwin on For All Mankind.
In 2022, she joined the cast of FBI in the recurring role of Nina Chase, who blossomed into one of the best characters on the show.
Nina was a recurring player during Missy Peregrym's absence and didn't get much to do after the former's return.
Thankfully, the creatives at the wheel of the FBI franchise have come up with the inspired decision of shipping VanSanten over to FBI: Most Wanted.
It's an exciting time because there are many possibilities about how this will play out, so let's dive in.
Easier Crossover Potential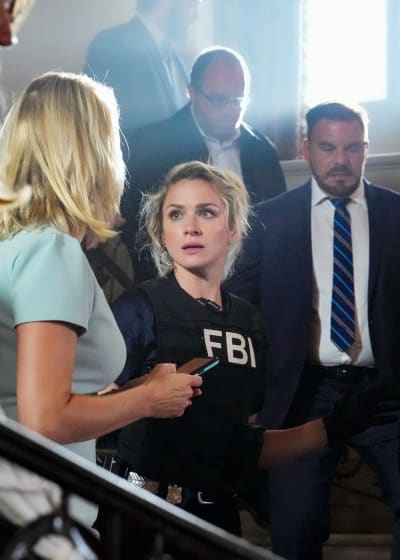 CBS loves to stage crossovers for its biggest franchises, and the FBI universe sure loves bringing these teams together.
Sometimes, though, the crossovers don't have the pizazz you'd expect because the writers focus too much on the big event that makes these teams fight alongside as one for a short time.
FBI Season 6: Everything We know
Nina is in a relationship with Stuart Scola, who is set to continue on FBI, meaning that there's a good chance both characters will pop up on each show.
Nina also has a great relationship with other characters from the FBI, meaning that if either of them were to reach out to her — or vice-versa — crossovers could (and should!) have a more seamless set-up.
Because of her connections, the creatives would be wise to utilize Nina as this anchor for crossovers.
That could be why she's being moved over to the spinoff in the first place.
Maybe they're taking note that these crossovers need to be more impactful, or they run the risk of losing the sense that they're big events.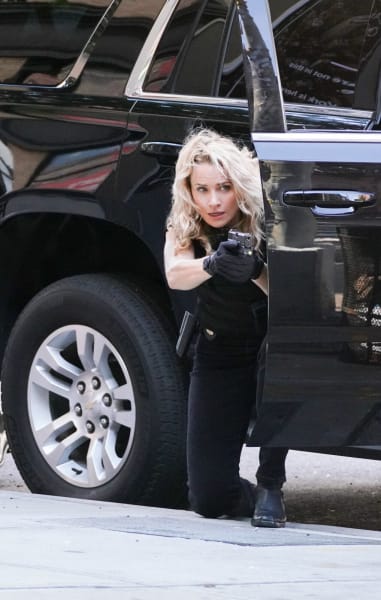 Nina Can Help Repair the Issues in the Team
It's not news that FBI: Most Wanted has had a lot of cast turnover for a show entering its fifth season.
Blue Bloods, Fire Country Lead Delayed 2023-24 CBS Premiere Dates
We've lost Julian McMahon, Kellan Lutz, Nathaniel Arcand, YaYa Gosselin, Miguel Gomez, and now Alexa Davalos.
The above names are just the series regulars we've lost over the last few years. It's way more extensive when you add in the recurring players.
Dylan McDermott hasn't had the easiest time as Remy Scott, the team's new leader, and a part of that is down to all of the changes.
Fans struggle to connect with characters because they're written out swiftly, mostly off-screen.
We still have original stars Roxy Sternberg and Keisha Castle-Hughes, but the team's formation at the end of FBI: Most Wanted Season 4 doesn't give us the fuzzies that the team will remain intact for much longer.
The team dynamic has changed with all of the changes, and it's becoming more difficult to believe these people are all part of the same team.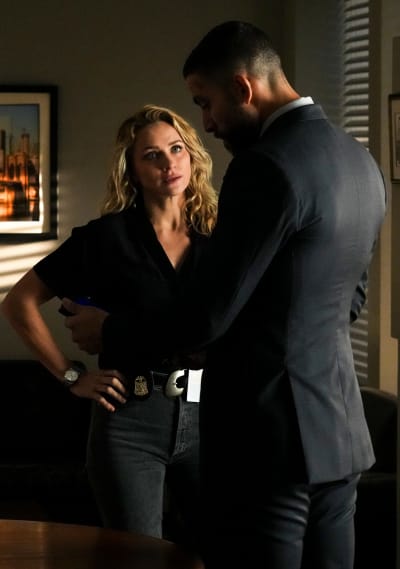 Nina made her presence felt on FBI Season 4 and became one of the most crucial team members, and something tells me she'll be able to help Remy and his team work through their issues to be the best team in the franchise.
Teamwork makes the dream work and all that jazz.
Nina's Arrival Could Bring Viewers Back to FBI: Most Wanted
The series ' numbers have dwindled with all of the changes behind the scenes of FBI: Most Wanted.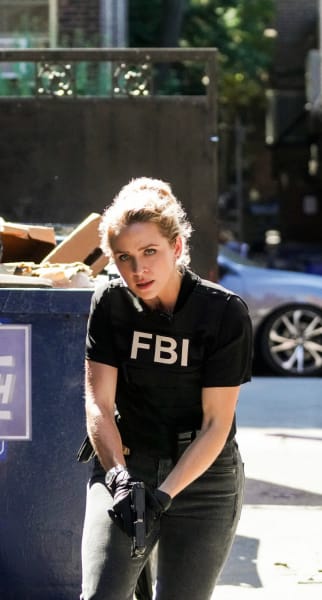 FBI: Most Wanted Season 4 suffered in the ratings due to the constant changes, with the show regularly hitting its lowest numbers ever.
Nina has plenty of fans, so bringing her over to FBI: Most Wanted could be an excellent way for viewers to continue watching her story if they had previously bailed on the series.
Fans connected with Nina's quick wit and strong eye for the finer details of the cases she was a part of, which helped the team during a difficult time.
She was an asset to the team in the short time she spent with them, and all of the traits we've seen on display lead us to believe she'll be an asset on FBI: Most Wanted.
Nina's Motherhood Storyline Should Give the Series Some Much-Needed Depth
Nina's storyline in FBI Season 5 was dramatic.
After learning she had an infection that could pass on to her baby, the doctors rushed to induce her pregnancy.
Scola was told that there was a chance he would have to choose between saving Nina or their unborn son.
Thankfully, everything went well, and Douglas was welcomed into the world.
Undoubtedly, this brush with death for Nina and the possibility of losing her son will have changed Nina.
Her priorities will have changed, which could lead to her making very different choices on the field than what we witnessed her make on the original FBI.
She's proven fearless, but now that she knows she has a kid back home, she may not put herself in the firing line so willingly.
Simply put, Nina's arrival should give the series some depth, mainly because she's a character fans know and love.
FBI: Most Wanted has been struggling due to the neverending casting changes, making it difficult to connect with new characters.
Sending someone like Nina, who we know a lot about, over to the spinoff should be good.
What are your thoughts on Shantel VanSanten moving over to FBI: Most Wanted?
Hit the comments.
FBI: Most Wanted returns Tuesday, February 13, 2024, at 10 p.m. ET on CBS.
Paul Dailly is the Associate Editor for TV Fanatic. Follow him on X.