The famous spy drama and action-thriller series Alias ran for five seasons, totaling over 100 episodes.
The series was well-recognized and was on the American Film Institute's top ten list of television programs in 2003. In addition, Alias earned several nominations and awards, including nominations for Outstanding Actress and Outstanding Supporting Actor for Jennifer Garner and Victor Garber.
While Alias was an ensemble cast, it was led by Jennifer Garner. At least half of the cast appeared in the entire five seasons.
Alias premiered in September 2001 and lasted until May of 2006.
What is the cast of Alias doing now? Find out below!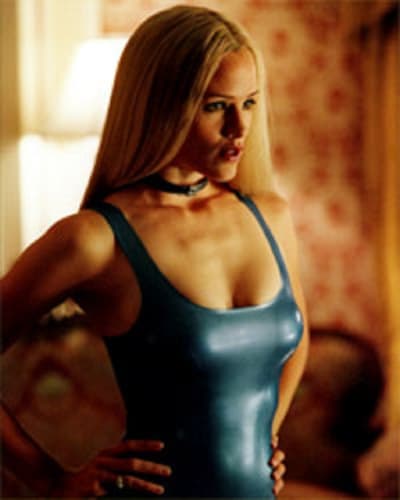 Jennifer Garner as Sydney Bristow
Jennifer Garner didn't just appear in Alias; she WAS Alias.
While it was an ensemble-driven series, Alias would not have been as successful without Garner.
That was ultimately her break-out role, and she thrived from it, earning multiple Emmy and Golden Globe nominations before winning a Golden Globe in 2002. Garner excelled at playing one of the best spy agents on television.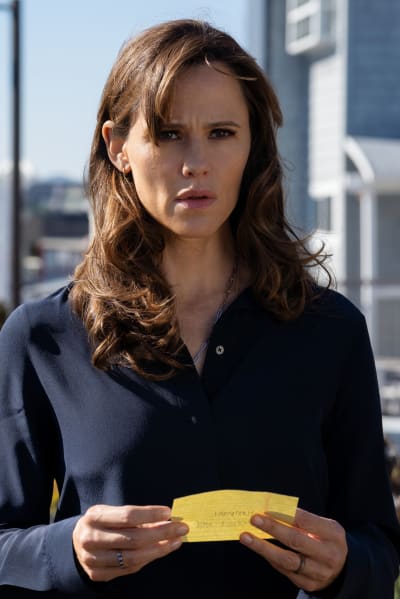 After Alias ended, Garner took a year off from acting before appearing in Juno as a woman desperate to adopt a baby.
After that, Garner made a name for herself in the movies, appearing in titles such as Ghosts of Girlfriends Past and the Invention of Lying. She also moved on to more dramatic films, such as Miracles from Heaven, showing her emotional range.
For Garner, 2023 was a busy year. She appeared as a series regular in the Party Down revival on Starz and as Hannah Hell in Apple TV + limited series The Last Thing He Told Me, where she reunited with Victor Garber in one episode.
Jennifer Garner married Ben Affleck in 2005, with Victor Garber officiating the private ceremony. The couple separated in 2015 and finalized their divorce in 2018. They have three children together.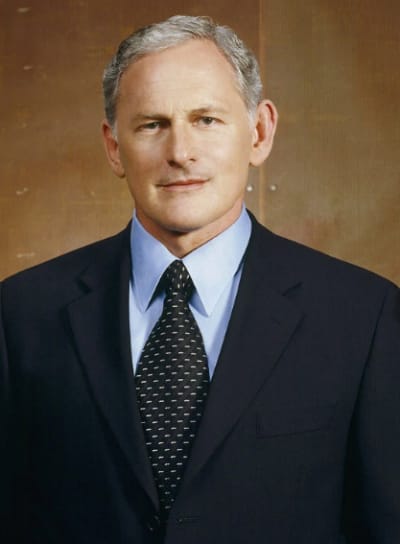 Victor Garber as Jack Bristow
Victor Garber appeared in every episode of Alias and was the second most important character in many ways since Alias featured the complex father-daughter relationship.
Jack Bristow was a longtime CIA agent and former SD-6 agent. While often emotionally distant and brutal, he was highly protective of his daughter, Sydney, and willing to torture anyone and anything to ensure her safety.
Jack was estranged from Sydney when the series began, but as he recruited her to the real CIA, they could work together and repair their relationship. In June 2004, TV Guide ranked Jack #29 on their "50 Greatest TV Dads of All Time" list.
Garber has had an extensive career in theatre, film, and television, which continued after Alias. He starred in the television series FOX's Justice and ABC's Eli Stone. After that, he portrayed Martin Stein and Firestorm on the CW's The Flash and the Legends of Tomorrow.
Currently, Garber stars as Harry Svensson on Family Law.
He also starred in the 2012 film Argo and the 2020 Hulu holiday film Happiest Season.
Garber also enjoyed acting on stage and participated in productions of Noel Coward's Present Laughter and the Tony-winning Broadway revival production of Hello Dolly.
Michael Vartan as Michael Vaughn
Vartan appeared in most of the series' episodes.
He was initially Sydney's handler and later became her love interest. They had many obstacles, including marriage, which occurred while Sydney was supposedly dead.
Vaughn had his own family secrets associated with Prophet Five and had to disappear during the final season to protect Sydney.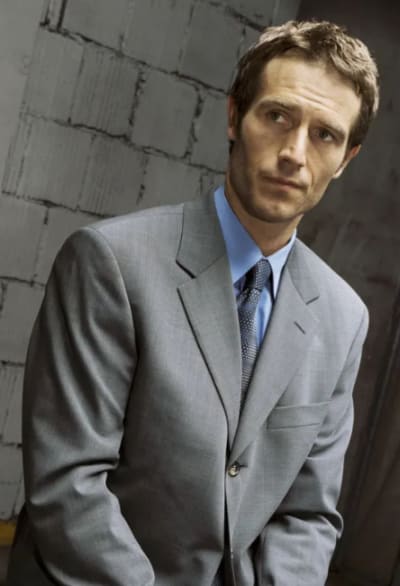 While Alias was Vartan's claim-to-fame, he has appeared in other projects since then, including ABC's Big Shots and TNT's Hawthorne.
Our favorite was watching him play a manipulative leader on E's The Arrangement. It was so unlike his Alias character.
He's also starred in the Australian horror film Rogue and the 2008 film Jolene, and even got a Southern Cross tattoo on his arm to display his love of Australia.
You can also find Vartan co-hosting a weekly sports program called Advanced Shouting with his friends Dan Petriw and Noel Fogelman on YouTube and Facebook.
Ron Rifkin as Arvin Sloane
Ron Rifkin appeared in all the episodes and was the ideal actor to portray the show's main villain. Even TV Guide rated him one of the Nastiest Villains of All Time.
Arvin Sloane was the cold and calculating leader of SD-6. He later became the director of AP along with Jack.
Sloane wasn't afraid to kill anyone that got in his way, including his own team. This includes payback for Marcus Dixon when he accidentally shot Sloane's wife, Emily, instead of Sloane.
Sloane was obsessed with everything Rambaldi for over 30 years. He even left APO and started working with other agencies to gain any Intel. But it was too late to achieve Rambaldi's true endgame – immortality.
Right after Alias, Rifkin played Saul Holden, Nora's brother, on ABC's Brothers & Sisters. He's also had roles on NBC's Law & Order: SVU and New Amsterdam.
He's appeared in several films, including They Shall Not Perish and A Star is Born. In 2020, he appeared in a short film, Daddy, on Christian Coppola's YouTube channel with Dylan Sprouse.
Rifkin has also narrated several popular audiobooks, including Lois Lowry's The Giver and Jerry Spinelli's Milkweed.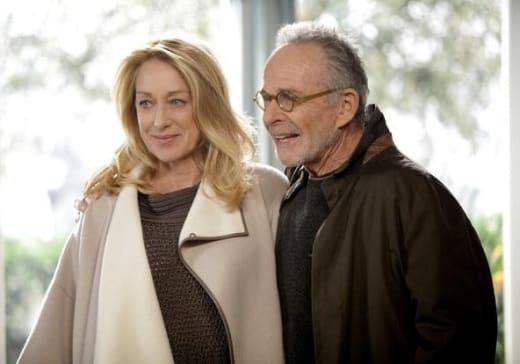 Rifkin has been married to his wife, Iva, since 1966. She owns a fashion design business.
Carl Lumby as Marcus Dixon
Carl Lumby was among the last cast members appearing in all five seasons. He was essential since his character worked closely with Sydney.
Marcus Dixon was Sydney's partner at SD-6 and felt betrayed when she didn't reveal the truth about being a double agent.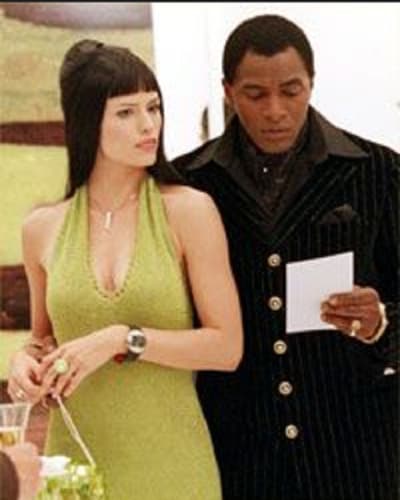 Dixon often questions whom he can trust, including when his wife was killed in a car explosion and when the Covenant kidnapped his children to extract a Rambaldi artifact.
Carl Lumby had a prominent career before and after Alias. What was ironic was that he voiced J'onn J'onzz / Martian Manhunter in Justice League and Justice League Unlimited and later portrayed the character's father, M'yrnn J'onzz, on the CW series Supergirl.
Lumby was also part of the Marvel Cinematic Universe (MCU) and played Isiah Bradley, the first Black super soldier in Disney +'s The Falcon and the Winter Soldier and Captain America: Brave New World.
Lumby was also recently seen as Abraham Clarke, Beth Pearson's father, on This is Us, in Beth's centric episode. He's been a busy man.
Kevin Weisman as Marshall Flinkman
Kevin Weisman was the last of the cast to appear in all five seasons. Though his character wasn't a field agent, he was a loveable and quirky tech, and he was named one of the best TV nerds.
Marshall Flinkman's expertise in many subjects, such as robotic chemistry, explosives, and computer hacking, has saved the team many times.
He didn't usually go on missions and only did so when his computer skills were needed. He rescued Sydney once when she was buried alive in Cuba.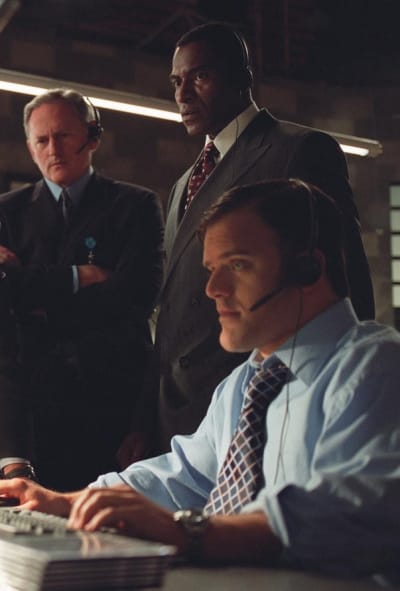 Weisman has kept quite busy since Alias ended. He appeared as Kives on the HBO series and movie Hello Ladies, Ray Spiewack for three seasons on CBS's Scorpion, Dr. Maynard on NBC's The Blacklist, and Dale Yorkes on Hulu's Marvel's Runaways.
Weisman also enjoyed stage acting and earned a Lead Actor Award for his work as Francois Villon in Murray Mednick's Villon.
Weisman has done voiceover commercial work and has voiced the Tonka trucks and cars for over three years.
In 2021, Weisman began the "Did We Do It" podcast with former Trainwreck bandmate Kyle Gass. They discuss music and Hollywood gossip and introduce some fun guest stars.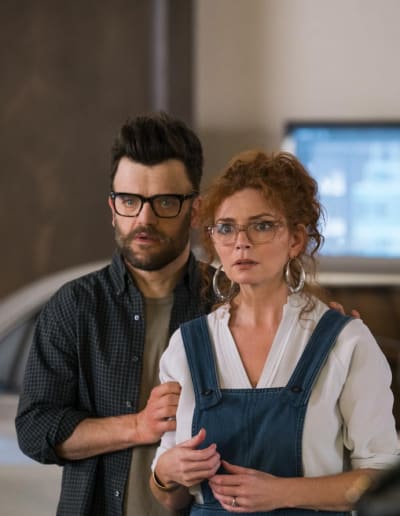 Bradley Cooper as Will Tippin
Bradley Cooper played Will Tippin, Sydney's best friend and roommate.
He was unaware of her role as a double agent in SD-6 and the CIA until Sark kidnapped him. This forced Sydney to confess the truth about her life.
When Will's life was threatened and he went into witness protection, his role in the series had been demoted.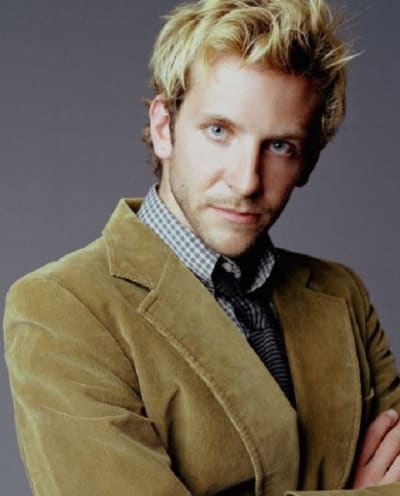 Cooper began having career doubts about acting but gained recognition in comedic films such as Wedding Crashers, The Hangover, and its sequels.
He also started voicing Rocket in the Marvel Cinematic Universe.
His acting career found even greater success as he began producing and starring in films such as American Sniper and a remake of A Star is Born. He undertook voice coaching for over 16 months to sing the emotional and gritting song lyrics.
In his spare time, Cooper also became a sex symbol and was awarded People Magazine's "Sexiest Man Alive" in 2011.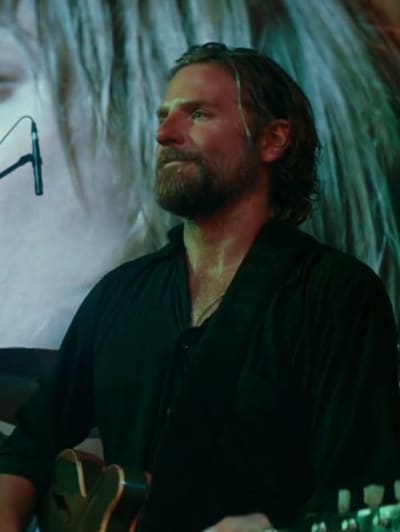 Merrin Dungey as Francie Calfo/Allison Doren
In the series, Merrin Dungey played two characters: Sydney's best friend and roommate, Francie Calco, and Francie's lookalike assassin, Alison Doren.
Francie often acted as a support system for Sydney, and Francie, Sydney, and Will were a fun trio to balance out the spy scenes. Francie and Will even began dating.
Francie was phased out when the series went heavier on spy stories, and her evil lookalike, Alison Doren, was brought in instead.
After her role was demoted, Dungey starred on the WB's Summerland as Susannah Rexford, Ava's (Lori Loughlin's) best friend.
She also appeared in several other television series, including Revenge, Once Upon a Time, Big Little Lies, and The Resident.
In 2022, she began starring as Kam in Starz's Shining Vale.
In 2023, Dungey announced her engagement to Kevin Ryan, who is famous for his work on Kevin and Bean.
David Anders as Julian Sark
David Anders appeared in 47 episodes, beginning with the Alias Season 1 Episode 14, "The Coup."
Julian Sark changed alliances throughout the series to whoever could serve him best. Initially, he worked with Sloane and Irina to find Rambaldi technology.
Later, he became the chief financier of the Covenant along with Lauren Reed. After her death, he worked with Vaughn and Sydney to track down a terrorist, Anna Espinosa, and reduce his prison sentence.
After Alias, Anders starred as Adam Monroe/Takezo Kensei in NBC's Heroes, where his British accent proved helpful.
He also recurred in several television series, including as John Gilbert on The Vampire Diaries and Victor Frankenstein/ Dr. Whale on Once Upon a Time. He also portrayed Blaine DeBeers on the CW's iZombie.
In 2017, Anders began recording his first album, which producer and musician David Poe produced.
The EP was released in limited quantities, and in 2022, Anders released the single and the music video "Above Below" in tribute to his late father.
Lena Olin as Irena Derevko
While Lena Olin didn't begin portraying her until Season 2, Irina Derevko appeared to Sydney in the Season 1 finale.
Sydney was shocked to see her mother since she believed "Laura Bristow" was dead.
One of the best things about Alias Season 2 was watching the Spy Family learn how to interact together again.
Irina also had a daughter with Sloane named Nadia, whom she met as an adult. While Irina loved her daughters fiercely but would fight them if they got in her way.
After Alias, Olin appeared in the Oscar-nominated film The Reader, playing a dual role. She played a Jewish survivor of the Auschwitz death march, the 1960s trial, and her daughter 20 years later.
In 2014 and 2015, Olin starred in the Swedish sitcom Welcome to Sweden.
In 2020, she starred on Prime Video's Hunters as Eva Braun-Hitler.
Olin has been married to filmmaker Lasse Hallstrom since 1992, and they have a daughter named Tora.
Greg Grunberg as Eric Weis
Greg Grunberg appeared as Eric Weiss, either in a recurring capacity or in the main cast in all five seasons.
Eric was a field agent who offered friendly advice to the team, especially to Vaughn.
While the series toyed with pairing up Eric and Sydney during Vaughn's marriage, that never happened, and he actually dated her sister Nadia during the fourth season.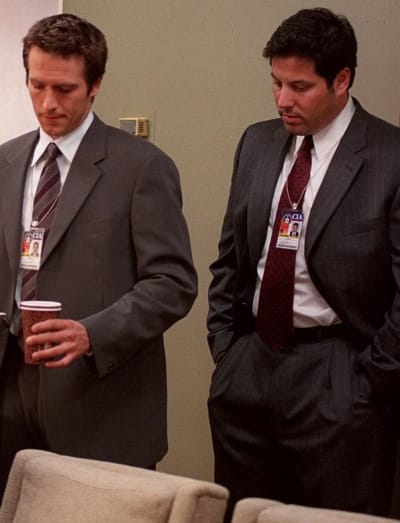 Right after Alias, Grunberg starred on NBC's Heroes for four seasons as police officer Matt Parkman, who could read minds.
In Condemned: Criminal Origins video game, Grunberg also voiced FBI Agent Ethan Thomas.
Besides acting, Grunberg helps to host Social Tron Live on Twitch, and in a segment called Greg Grunberg Live, he plays video games with fellow celebrities and Twitch streamers.
Grunberg's son Jake has epilepsy, and in 2009, he started the website Talk About It, dedicated to epilepsy awareness. Several of his co-workers have assisted, including Ron Rifkin and Hayden Panettiere.
Melissa George as Lauren Reed
Melissa George only appears as Lauren Reed, Vaughn's wife, primarily during Alias's third season.
She married Vaugn while Sydney was presumed dead, and the two women had a tense relationship.
While Lauren looked like an NSC liaison to the CIA, she was actually a Covenant double agent gathering information about Sydney.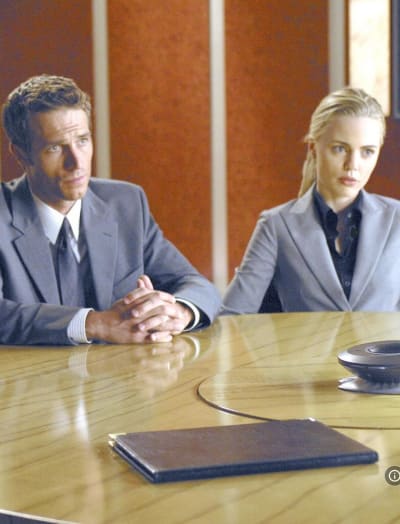 George's career took off after Alias. She received a Golden Globe nomination in 2008 for her role as Laura Hill in HBO's In Treatment.
George played Rosie in the Australian and the American versions of The Slap.
She's kept busy having roles on Hulu's The First and Apple TV +'s The Mosquito Coast.
Besides acting, she invented Style Snaps, which changes pant lengths without sewing. Her invention has made her more money than her acting career.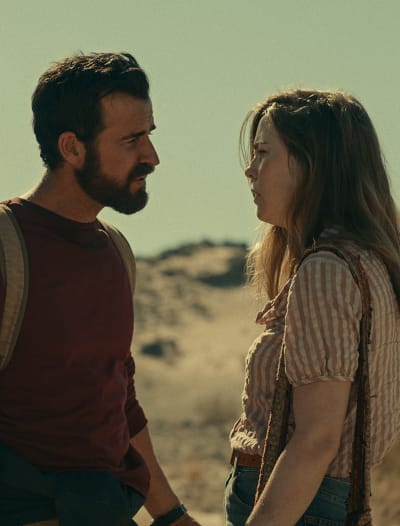 Mia Maestro as Nadia Santos
Mia Maestro first appeared as Nadia Santos near the end of the third season.
Sydney locates her half-sister posing as a catatonic woman and hiding from her father, Sloane, who needs her help finding another Rambaldi artifact.
Later, Nadia teams up with Sydney and realizes how dangerous that artifact is. She also vowed revenge on whoever killed her mom, so she was surprised to find Irina alive later in the fourth season.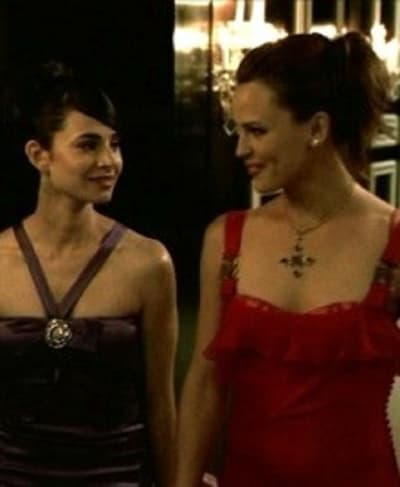 Since Alias, Maestro has had several television roles, including the series ABC's Cutthroat and  FX Network's The Strain. She also guest-starred on USA's White Collar.
She started her singing career in 2010, and her version of "Liovera" appeared on the Twilight: Breaking Dawn – Part 1 Soundtrack. She also played Carmen in the film.
In 2017, she returned to theatre and played the part of Diana Salazar in Ferdinand von Schirach's Terror.
The play was produced in multiple countries before an adapted version arrived at Miami Beach's Colony Theatre.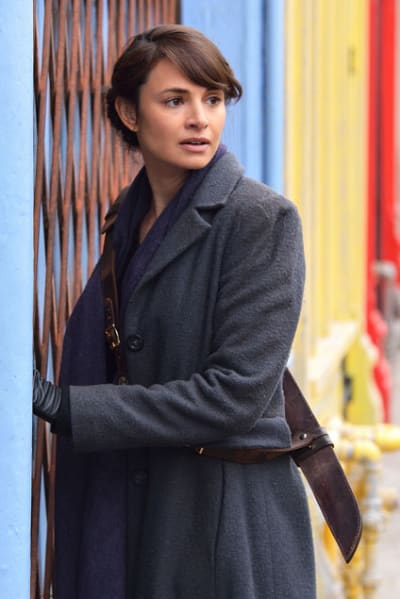 Rachel Nichols as Rachel Gibson
Rachel Gibson only appeared in the final season. Her character paralleled Sydney's since Gordan Dean recruited Rachel to work for the Shed, a criminal organization.
She thought it was part of the CIA, and once APO showed her evidence and tried to frame Gibson, he was on to her. Like Sydney, she was a survivor.
Sydney even took Rachel under her wing as she transferred to APO, though we didn't see her as much in the latter half of the season.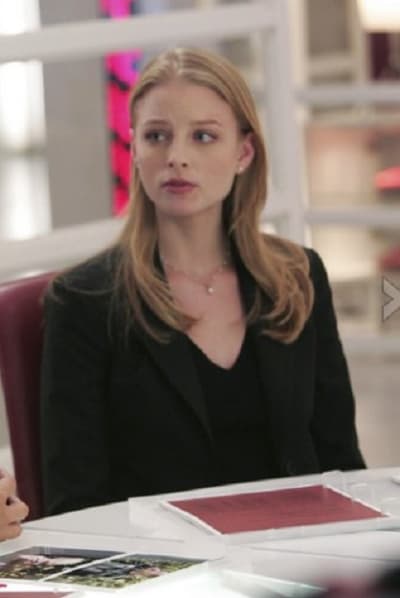 Nichols found much success in her acting after Alias. She played the jealous friend of America Ferrera's Carmen in The Sisterhood of the Traveling Pants 2 in 2008.
She starred in other films, such as Conan the Barbarian.
She starred in the Canadian TV series Continuum as a police officer against a group of rebels who time travel. The series ran for four seasons, and she earned a Constellation Award for her work.
Most recently, Nichols guest-starred on The Man in the High Castle as Martha Stroud, a Gestapo bodyguard.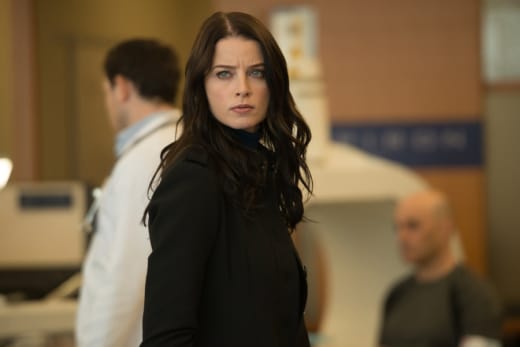 Balthazar Getty as Thomas Grace
Thomas Grace was initially brought to APO because Vaughn was declared dead, and Eric transferred elsewhere. This caused tension between Thomas and Sydney.
Thomas is also preoccupied with learning who killed his wife, and Rachel learns that "The Cardinal" ordered the hit on his family.
Thomas and Rachel flirt with romance but never get their chance since he dies defusing a bomb that Sark set.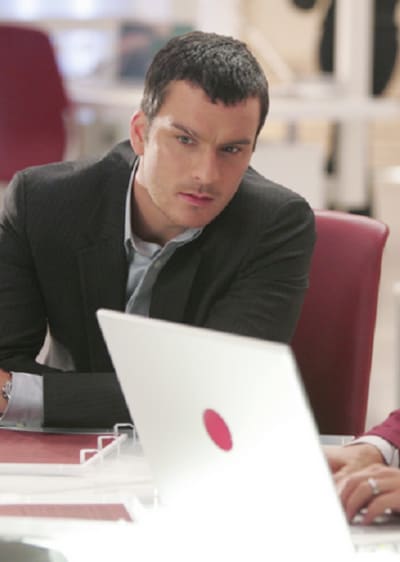 After Alias, Getty also went to ABC's Brothers & Sisters, where he played the oldest son, Tommy, which was ironic since the character he played on Alias was also named Thomas.
At the end of the third season, they didn't renew his contract, and he only made guest appearances after that.
Getty has turned more to music. He is the producer and beatmaker for the indie rock band Ringside in Hollywood, CA. He also started a record label, Purplehaus Records, in 2013.
Getty has been married to fashion designer Rosetta Millington since 2000. They have four children, and Grey's Anatomy actor Eric Dane is the godfather to their son.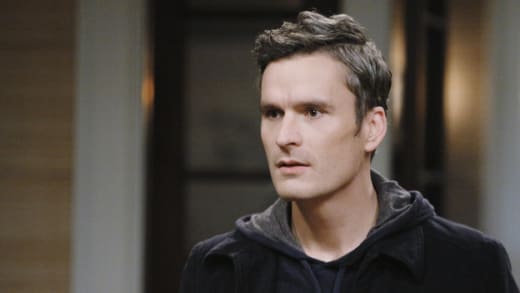 Élodie Bouchez as Renée Rienne
Bouchez was listed as a main character for the first half of the fifth season but later was only listed as a special guest star.
She's known as number eight on the CIA's most-wanted list. She worked secretly with Vaughn for years on Project Five. Years later, she stole a cryogenic container, thinking her father was inside. Instead, it contained researcher Aldo Desantis, who worked with him.
After Desantis kidnapped Sydney, Rienne killed him on Jack's orders, but she still preferred to work alone. Anna Espinosa later murdered Rienne.
After Alias, Bouchez guest-starred on Showtime's The L Word as Clause, a French writer Jenny meets in Canada.
Bouchez has worked with French filmmaker Jeanne Herry on many projects, including the films In Safe Hands and All Your Faces.
Bouchez is married to Thomas Bangalter of the French electronic music duo Daft Punk, and they have two children.
Amy Acker as Kelly Peyton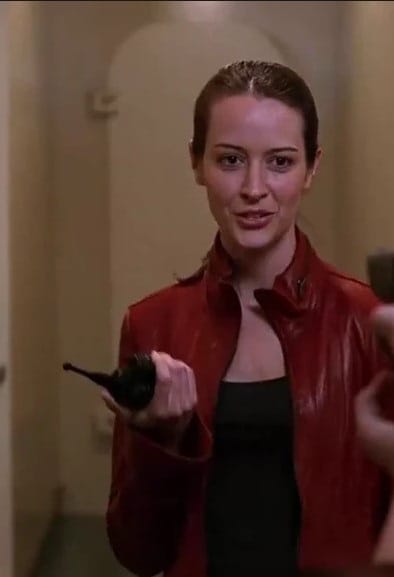 During the fifth season, Acker portrayed Kelly Peyton, Gordon Dean's second-in-command at the Shed.
Initially, Peyton was friends with Rachel, but once Rachel learned the truth, Peyton helped Dean destroy the evidence at the Shed and killed everyone inside.
Peyton took over Dean's role at Prophet Five after Dean's death. She never formed strong ties with anyone and never felt remorseful when she killed them.
Acker already had a successful television career before Alias and continued to have one after.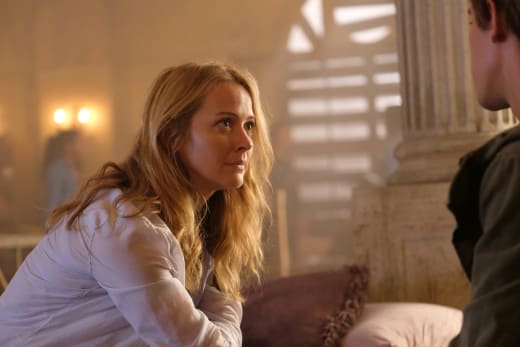 She portrayed Root on CBS's Person of Interest and Caitlin Strucker on FOX's superhero series The Gifted. She most recently portrayed Tory on Freeform's The Watchful Eye.
Acker has also guest-starred in numerous television series, such as Once Upon a Time, All Rise, and 911: Lone Star.
Acker married actor James Carpinello in 2003, and the couple has two children.
Did you watch Alias when it aired on ABC? It's hard to believe Alias celebrated its 20th anniversary a few years ago.
Who was your character and actor on the show?
Have you kept up with any of your favorites since the series ended?
We hope this article allows Alias fans to reconnect with the actors they loved.
Laura Nowak is a staff writer for TV Fanatic. Follow her on Twitter.