The long and storied history of Anne Rice's Mayfair Witches will continue to be told at AMC.
The cabler announced Friday that a second season of the Alexandra Daddario-led series has been ordered.
The series has outperformed Interview With the Vampire, which exists in the same universe as Mayfair Witches.
Mayfair Witches launched to record numbers for AMC+, and based on the first 30 days of viewership, the series is delivering the most-viewed season of any series on AMC+.
Yes, it even beats out the final season of The Walking Dead.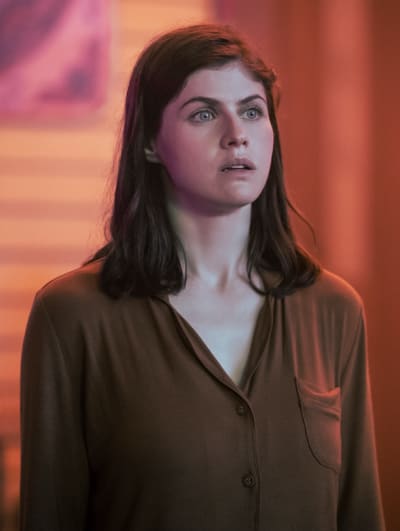 "We are thrilled with the reaction to this series, especially in the wake of the incredibly strong reception to Interview, and can't wait to bring the fans second seasons of both series in this rich, vibrant and expanding universe based on the works of Anne Rice," said AMC Networks entertainment president and AMC Studios head Dan McDermott.
"In a business in which 'nobody knows anything,' we knew what we were hoping for in terms of building a television franchise around these remarkable characters and stories, and to see these shows arrive and captivate viewers in the way they have is so gratifying and energizing for everyone involved, and there is so much yet to come."
"The success of both Mayfair Witches and Interview with the Vampire once again illustrates the strength and mastery of Anne Rice's work," said executive producer Mark Johnson, who oversees the Anne Rice IP for AMC Networks.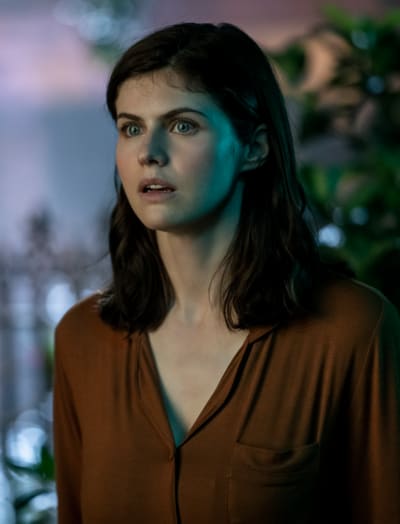 "The fact that these first two shows are performing so splendidly with a TV audience gives us much pride in what we've already done and great anticipation for the storytelling opportunities yet to come."
Added showrunner Esta Spalding, "Anne Rice's Lives of the Mayfair Witches is a sumptuous epic tale that we've only begun to explore. I'm so grateful to the fans and viewers of the show who've given us the chance to continue telling this story."
Based on Rice's best-selling trilogy, "Lives of the Mayfair Witches," the eight-episode series focuses on an intuitive young neurosurgeon, Rowan Fielding (Alexandra Daddario), who discovers that she is the unlikely heir to a family of witches.
As she grapples with her newfound powers, she must contend with a sinister presence that has haunted her family for generations.
New episodes appear on AMC at 9 p.m. each Sunday and are available three days early on AMC+.
In addition to Daddario, Anne Rice's Mayfair Witches stars Jack Huston as Lasher, Tongayi Chirisa as Ciprien Grieve, and Harry Hamlin as Cortland Mayfair.
The series is executive produced by Mark Johnson, Showrunner Esta Spalding, Writer Michelle Ashford, Director Michael Uppendahl, and Jeff Freilich and is produced by AMC Studios.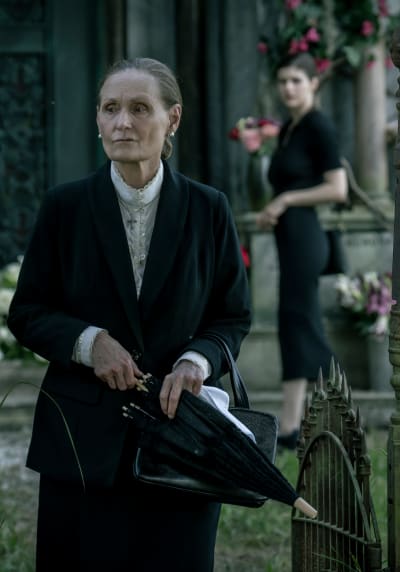 What are your thoughts on the renewal?
Hit the comments below.
Paul Dailly is the Associate Editor for TV Fanatic. Follow him on Twitter.