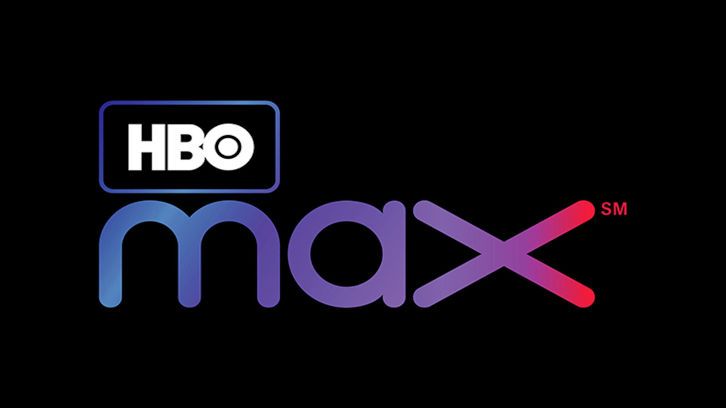 What's New On HBO Max This February
HBO MAX
Stream Oscar®-nominated films "All That Breathes" and "Empire of Light," "Puppy Bowl XIX," a new season of "Last Week Tonight with John Oliver," and specials "Harley Quinn: A Very Problematic Valentine's Day Special," and "Marc Maron: From Bleak to Dark" this February on HBO Max.
HBO Max announces programming coming to the platform this month including the Oscar®-nominated film EMPIRE OF LIGHT (2/7). The film, directed by Sam Mendes, is about the power of human connection during turbulent times. Hilary (Olivia Colman), a cinema manager struggling with depression, and Stephen (Micheal Ward), a new employee longing to escape the provincial town where he faces daily adversity find a sense of belonging and experience the healing power of music, cinema, and community.
Oscar®-nominated HBO documentary ALL THAT BREATHES (2/7), directed by Shaunak Sen, follows two brothers who devote their lives to the quixotic effort of protecting the black kite, a majestic bird of prey essential to the ecosystem of New Delhi that has been falling from the sky at alarming rates.
PUPPY BOWL XIX (2/12), the original and longest running call-to-adoption TV event returns for its 19th year on Animal Planet, TBS and streaming on HBO Max and discovery+. The three-hour television matchup will showcase more puppies, more animal shelters and rescues and more inspiring adoption stories than ever before as the puppy players from Team Ruff and Team Fluff take to the gridiron in the Puppy Bowl stadium to win the Wayfair "Lombarky" trophy.
LAST WEEK TONIGHT WITH JOHN OLIVER (2/19) returns for its tenth season for more satirical, insightful, and meticulously researched looks at current events in the U.S. and around the globe. The weekly series features Oliver's hilarious, expertly honed perspective on today's pressing political, social, and cultural issues, as well as lesser-reported topics that both inform and entertain. Shot in New York, season ten features the show's weekly topical insights, signature deep dives, and distinctive comedy pieces.
Legendary comedian and podcaster Marc Maron stars in his first-ever HBO comedy special filmed in front of a live audience at New York City's Town Hall. Over the course of a hilarious and deeply personal hour, Maron explores such universal topics as getting older, antisemitism and faith, and the superiority of having cats over children – especially during the pandemic. The comedian also opens up about the loss of his partner in 2020 and reestablishing his complicated relationship with his father. Funny and fearless, MARC MARON: FROM BLEAK TO DARK (2/11) showcases the comedian's expertly layered cynicism as he deftly weaves humor and pathos into his signature style of storytelling.
HARLEY QUINN: A VERY PROBLEMATIC VALENTINE'S DAY SPECIAL (2/9) follows Harley as she goes to obsessive lengths to ensure that her first Valentine's Day with Ivy is the best ever and Bane's efforts to impress an unexpected date go horribly awry. Meanwhile, after an unfortunate online dating encounter, Clayface engages in some self-love.
This month also brings The American Black Film Festival (ABFF) shorts to the platform on February 1, which includes HBO Short Film Award winner ANOTHER COUNTRY along with finalists TALK BLACK, THE FAMILY MEETING and PENS & PENCILS.
In addition, HBO Max has several more Oscar®-nominated films available to stream including BANSHEES of INISHERIN, THE BATMAN, ELVIS and NAVALNY, from CNN Films, HBO Max and Warner Bros. Pictures, which follows Russian opposition leader Alexey Navalny through his political rise, attempted assassination and search to uncover the truth.
Another batch of discovery+ titles will be coming to HBO Max on February 1 including season one of LOVE OFF THE GRID, HUNGRY FOR ANSWERS, THE GREAT SOUL FOOD COOK OFF, and THE CULPO SISTERS.
TITLES TO BE ANNOUNCED
SheBelieves Cup, including the U.S. Women's National Team
TITLES COMING TO HBO MAX IN FEBRUARY:
February 1:
A Vigilante, 2018 (HBO)
Acts of Vengeance, 2017 (HBO)
Another Country, 2022
Blair Witch, 2016 (HBO)
Birdman or (The Unexpected Virtue of Ignorance), 2014 (HBO)
Blame it on Rio, 1984 (HBO)
Bride Wars, 2009 (HBO)
Bull Durham, 1988 (HBO)
Can't Hardly Wait 1998, (HBO)
Casino Royale, 2006 (HBO)
Catch Me If You Can, 2002 (HBO)
Come and Find Me, 2016 (HBO)
Cooties, 2014 (HBO)
Diamonds Are Forever, 1971 (HBO)
Don't Play Us Cheap, 1972
Dr. No, 1962 (HBO)
Eighth Grade, 2018 (HBO)
Factual: Love Off The Grid, Season 1
Food: Hungry for Answers
Footloose, 1984 (HBO)
Force Majeure, 2014 (HBO)
Girl with a Pearl Earring, 2003 (HBO)
Goldeneye, 1995 (HBO)
Good Boy!, 2003 (HBO)
Gossip, 2000 (HBO)
Graffiti Bridge, 1990 (HBO)
Hannibal, 2001 (HBO)
Heist, 2001 (HBO)
High Society, 1956
Honeyland, 2019 (HBO)
Hotel for Dogs, 2009 (HBO)
How I Live Now, 2013 (HBO)
I Am Wrath, 2016 (HBO)
Just Cause, 1995 (HBO)
Live Free or Die Hard, 2007 (HBO)
Luce, 2019 (HBO)
Mandabi, 1968
Mannequin Two: On the Move, 1991 (HBO)
Mermaids, 2003 (HBO)
Moonraker, 1979 (HBO)
Never Grow Old, 2019 (HBO)
Niaye, 1964
Nothing Like the Holidays, 2008 (HBO)
Octopussy, 1983 (HBO)
Own: The Great Soul Food Cook Off
Pens & Pencils, 2022
Person to Person, 2017 (HBO)
Platoon, 1986 (HBO)
Quantum of Solace, 2008 (HBO)
Red, 2010 (HBO)
Scary Movie, 2000 (HBO)
Scary Movie 2, 2001 (HBO)
Scary Movie 3, 2003 (HBO)
Superbad, 2007
Sleepy Hollow, 1999 (HBO)
​​So I Married an Axe Murderer, 1993
Space is the Place, 1974
Superbad, 2007
Suspect Zero, 2004 (HBO)
Swiss Army Man, 2016 (HBO)
Take This Waltz, 2011 (HBO)
Taxi Driver, 1976
Thanks For Sharing, 2012 (HBO)
The Art of Self-Defense, 2019 (HBO)
The Best of Blaxploitation
The Crazies, 2010 (HBO)
The Living Daylights, 1987 (HBO)
The Man with the Golden Gun, 1974 (HBO)
The Men Who Stare at Goats, 2009 (HBO)
The Mexican, 2001 (HBO)
The Miracle Worker, 1962 (HBO)
The Monster, 2016 (HBO)
The Music Man, 1962
The Show, 2020 (HBO)
The Silence of the Lambs, 1991 (HBO)
The Story of a Three Day Pass, 1967
The Terminator, 1984 (HBO)
The Vow, 2012
Throw Mama from the Train, 1987 (HBO)
Thunderball, 1965 (HBO)
TLC: The Culpo Sisters
Tommy Boy, 1995 (HBO)
Tomorrow Never Dies, 1997 (HBO)
Village of the Damned, 1960
War of the Worlds, 2005 (HBO)
Wayne's World, 1992 (HBO)
Wayne's World 2, 1993 (HBO)
White Bird In A Blizzard, 2014 (HBO)
You Only Live Twice, 1967 (HBO)
February 2:
​​Dionne Warwick: Don't Make Me Over, Max Original Premiere
Super Villains, The Investigation (Supervillains, l'enquête), Max Original Premiere
Flordelis: A Family Crime (Flordelis: Em Nome da Mãe), Max Original Premiere
February 3:
The Hobbit: The Battle of the Five Armies, 2014 Extended Version (HBO)
February 6:
C.B. Strike: Troubled Blood Premiere (HBO)
February 7:
All That Breathes, 2022 (HBO)
Edge of Tomorrow, 2014 (HBO)
Empire of Light, 2022 (HBO)
February 8:
Aqua Teen Forever: Plantasm, 2022, Adult Swim
February 9:
Harley Quinn: A Very Problematic Valentine's Day Special, Max Original Season 3B Premiere
February 10:
Marcella Arguello: Bitch, Grow Up! (HBO)
February 11:
Marc Maron: From Bleak to Dark (HBO)
February 12:
Puppy bOWL XIX
February 14:
King Star King!/!/!/, Adult Swim
February 16:
U.S. Women's Soccer vs Canada, Live Sports
February 17:
Poor Devil, Max Original Season 1 Premiere
February 18:
Family Restaurant
February 20:
Ballmastrz: Rubicon
February 23:
Gravity, 2013
TITLES LEAVING HBO MAX IN FEBRUARY
February 1
This is Where I Leave You, 2014 (HBO)
February 9
Mo Willems Storytime Shorts! (2020)
February 10
Central Intelligence, 2016
February 11
Batman Begins, 2005
The Dark Knight, 2008
The Dark Knight Rises, 2012
February 12
Vacation, 2015
February 13
Fruitvale Station, 2013
February 24
Boy Interrupted (HBO)
February 28
9½ Weeks, 1986
42, 2013
Above the Rim, 1994
Action Jackson, 1988
After the Sunset, 2004 (HBO)
American History X, 1998
American Psycho, 2000 Extended Version (HBO)
American Psycho II: All American Girl, 2003 (HBO)
Americano, 2017 (HBO)
Amistad, 1997
Andy Hardy Gets Spring Fever, 1939
Andy Hardy Meets a Debutante, 1940
Assassins, 1995
Assassination Nation, 2018 (HBO)
Atonement, 2007(HBO)
Bandslam, 2009 (HBO)
Beau Brummel, 1954
Blood on the Moon, 1948
Blast from the Past, 1999
Blow-Up, 1966
Bombshell, 1933
Bringing Down the House, 2003 (HBO)
Bug, 2007 (HBO)
Captain Blood, 1935
Captains Courageous, 1937
Chain Lightning, 1950
Chasing Papi, 2003 (HBO)
Chips, 2017
Cimarron, 1960
Coming to America, 1988 (HBO)
Contagion, 2011
Crash, 2004
Crazy Rich Asians, 2018
Crazy, Stupid, Love, 2011
Doctor Zhivago, 1965
Double Jeopardy, 1999 (HBO)
Dragged Across Concrete, 2018 (HBO)
Dragon Blade, 2015 (HBO)
Executive Decision, 1996
Fantastic Voyage, 1966 (HBO)
Final Analysis, 1992
Freaks, 1932
Free Willy 2 The Adventure Home, 1995 (HBO)
Free Willy 3 The Rescue, 1997 (HBO)
Friends with Benefits, 2011
Friday, 1995
Ghost Town, 2008 (HBO)
Gigi, 1958
Going the Distance, 2010
Grand Hotel, 1932
Greased Lightning, 1977
Gridiron Gang, 2006
High Anxiety, 1977 (HBO)
Hairspray, 2007
Hotel Coppelia, 2021 (HBO)
How to Lose Friends and Alienate People, 2008 (HBO)
I Am a Fugitive from a Chain Gang, 1932
I Am Legend, 2007
In the Fade, 2017 (HBO)
Ivanhoe, 1952
Libeled Lady, 1936
Limbo, 2021 (HBO)
Little Children, 2006
Love Jones, 1997
Lord of War, 2005 (HBO)
Loser, 2000 (HBO)
Love & Mercy, 2015 (HBO)
Magic Mike XXL, 2015
Mars Attacks!, 1996
Max Payne, 2008 Extended Version (HBO)
Meet Dave, 2008 (HBO)
Melancholia, 2011 (HBO)
Money Talks, 1997
Mortal Kombat Legends: Scorpion's Revenge, 2020
Next Friday, 2000
Open Season, 2006
Open Season 2, 2009
Pacific Rim, 2013 (HBO)
Please Stand By, 2018 (HBO)
Princess of the Row, 2019
Rent, 2005 (HBO)
Robin Hood: Prince of Thieves, 1991
Roots (Mini Series),
​​Screaming Eagles, 1956
Seven Brides for Seven Brothers, 1954
Shadow Dancer, 2013 (HBO)
Shadow of the Thin Man, 1941
Show Boat, 1936
Smart People, 2008 (HBO)
Stomp the Yard, 2007
Stomp the Yard: Homecoming, 2010
The Adventures Of Tintin, 2011 (HBO)
The Butterfly Effect, 2004 Director's Cut (HBO)
The Butterfly Effect 2, 2006 (HBO)
The Charge of the Light Brigade, 1936
The Cincinnati Kid, 1965
The Craft, 1996
The Eyes Of My Mother, 2016 (HBO)
The Fast And The Furious: Tokyo Drift, 2006 (HBO)
The Fog, 2005 (HBO)
The Great Ziegfeld, 1936
The Hangover Part II, 2011
The Haunting In Connecticut, 2009 (HBO)
The Impossible, 2012 (HBO)
The Lake House, 2006
The Mustang, 2019 (HBO)
The Postman Always Rings Twice, 1946
The Postman Always Rings Twice, 1981
The Rocker, 2008 (HBO)
The Ruins, 2008 (HBO)
The Savages, 2007 (HBO)
The Sea Wolf, 1941
The Secret Garden, 1993 (HBO)
The Snowman, 2017 (HBO)
The Tailor Of Panama, 2001 (HBO)
The Uninvited, 2009 (HBO)
The Vow, 2012
The Wedding Singer, 1998
The Wood, 1999 (HBO)
The X-Files, 1998 (HBO)
Two Girls And A Guy, 1998 (HBO)
Two Weeks Notice, 2002
Tyler Perry's Why Did I Get Married (HBO)
Universal Soldier, 2007 (HBO)
Valentine's Day, 2010
Walking With Dinosaurs 3d, 2013 (HBO)
Warrior, 2011 (HBO)
When Harry Met Sally, 1989
Within, 2016