Chicago Fire has delivered 11 thrilling seasons of firefighting drama.
Part of the One Chicago Franchise, Chicago Fire is an edge-of-your-seat view into the lives of everyday heroes committed to one of America's noblest professions.
For the firefighters, rescue squad, and paramedics of Chicago Firehouse 51, no occupation is more stressful or dangerous yet rewarding and exhilarating.
These courageous men and women are among the elite who forge headfirst into danger when everyone else is running the other way and whose actions make the difference between life and death.
The series balances high-octane emergency rescue while also focusing on the characters' private lives and how that affects their job and vice versa.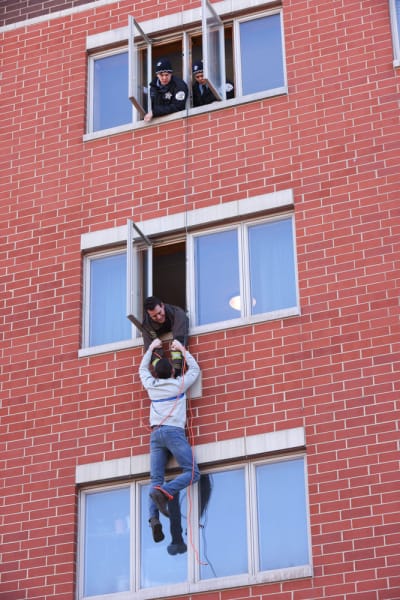 Chicago Fire is beloved for how original the emergencies are, the family Firehouse 51 has made, and the love and heartbreak they go through.
Other shows in the One Chicago Franchise are Chicago P.D. which goes into the careers and lives of the members of the Chicago Police Department's District 21.
These men and women will stop at nothing to ensure the safety of their community is assured. The series is the second in the franchise, premiering in 2014.
Chicago Med rounded out the franchise when it premiered in 2015. It focuses on the lives and careers of the people at Chicago's most industrious hospital as they deal with the daily medical needs of the community amidst the storms in their own lives.
Chicago Fire Season 12 Renewal Status.
After enjoying a riveting season of twenty-two episodes on Chicago Fire Season 11, it's only natural that we would be left craving more.
Fortunately, NBC was ready to feed these cravings when they renewed the One Chicago Franchise for one more season each.
Chicago Fire was renewed for Season 12 in April of this year, allowing viewers to spend time with their favorite characters for another year.
What is the Plot for Chicago Fire Season 12?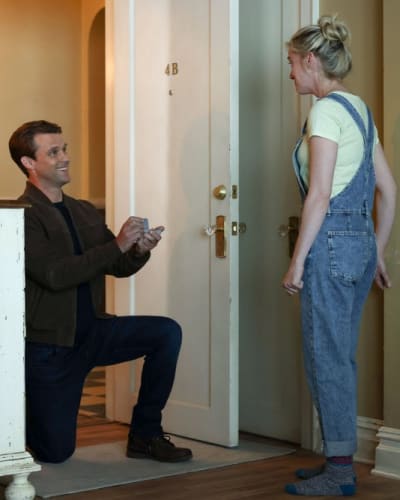 With the show concluding the latest season recently, it's still too early to reveal what the following season will focus on.
However, the Chicago Fire Season 11 finale hinted at the direction the show might go.
Among some cliffhangers that rid the episode was when Matt Casey proposed to Sylvie Brett. The proposal came out of nowhere, and Sylvie didn't see it coming, but they have been through a lot together, and we are excited to see them move to the next step of their relationship.
Sylvie was also in the process of adopting a baby girl, so the season might focus on what that decision means for her and Casey's relationship.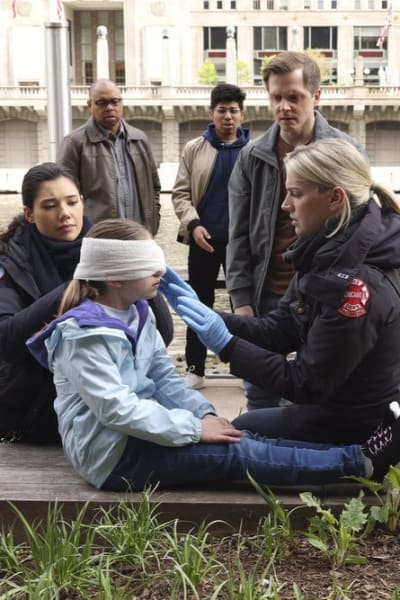 Elsewhere, Stella left for Alabama to get her husband back because the news from his end was not inspiring. All signs pointed to Severide not wanting to return to Chicago, so Season 12 will chart the way forward on whether Stellaride stays married or the end of the road is near for them.
Gallo reconnected with his aunt and offered to help her get clean, but was this the right decision?
Violet started making eyes at Carver, who was making eyes at Stella, and you know what that means. A love-triangle!
You can expect enthralling Chicago Fire-style emergencies, twists, and comedy between the main storylines.
There is so much Chicago Fire Season 12 needs to address, and we couldn't be more excited.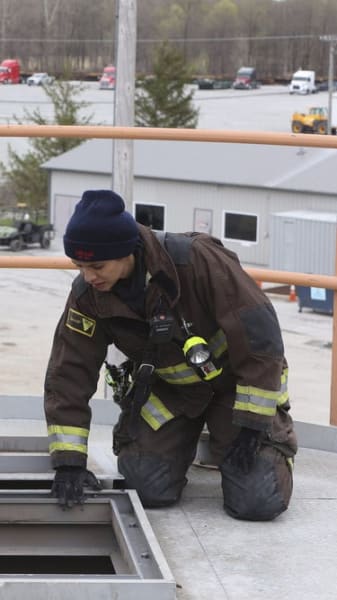 Who is Part of the Chicago Fire Season 12 Cast?
As much as the renewals were exciting, it was revealed that cast members would appear in fewer episodes going into Chicago Fire Season 12 because the network is looking to cut costs.
The whole cast will have less screen time, including the main cast.
It is expected that the following actors will be returning for this season.
Main Cast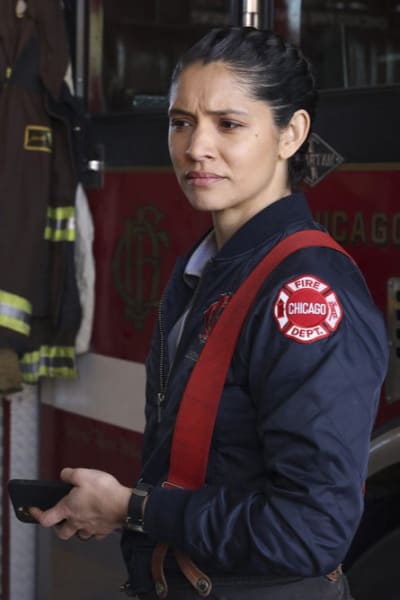 Miranda Rae Mayo as Lieutenant Stella Kidd.
 
Joe Minoso as Acting Lieutenant Joe Cruz.
 
Christian Stolte as Randy "Mouch" McHolland.
 
Alberto Rosende as Blake Gallo
 
Eamonn Walker as Chief Wallace Boden
Kara Killmer as Sylvie Brett
 
David Eigenberg as Christopher Herrmann
 
Daniel Kyri as Darren Ritter
 
Hanako Greensmith as Violet Mikami
Recurring Cast
Jake Lockett as Sam Carver
 
Katelynn Shennet as Kylie Estevez
 
Randy Flagler as Capp
 
Anthony Ferraris as Tony
 
Robyn Coffin as Cindy Herrmann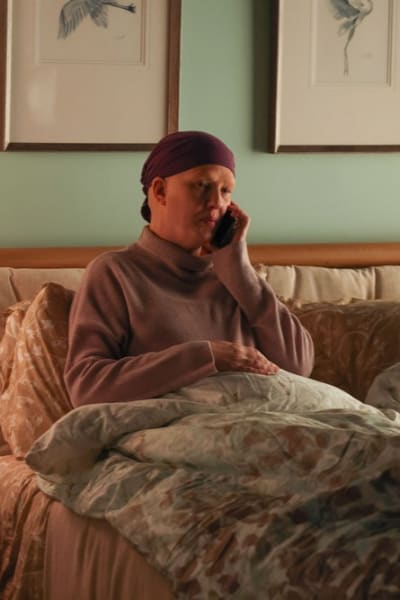 When Will Chicago Fire Season 12 Premiere?
There still is no premiere date for Chicago Fire Season 12.
New seasons typically premiere in September, but that might not happen this year because of the ongoing WGA strike.
The normal schedule will be severely affected if the strike goes on for much longer.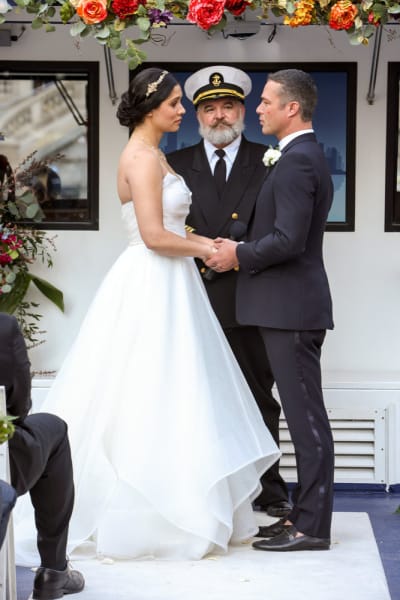 Will Taylor Kinney be in Chicago Fire Season 12?
It is not a question we can answer yet.
It would appear that Taylor Kinney is still dealing with the personal matter that launched his break.
However, when the strike ends, whenever that is, and writers embark on writing the scripts, then we can have a more definitive answer.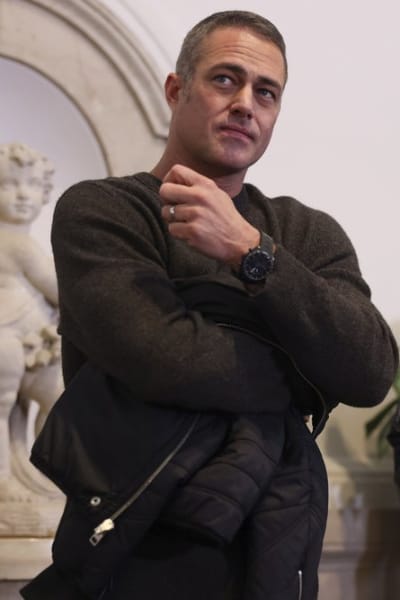 Will Jesse Spencer be in Chicago Fire Season 12?
Officially, there is no confirmation.
Based on the story, however, it seems Jesse Spencer might return for season 12, if only for the season premiere.
If Sylvie says yes to marrying Casey, he might be around much longer.
For now, all we can do is hope.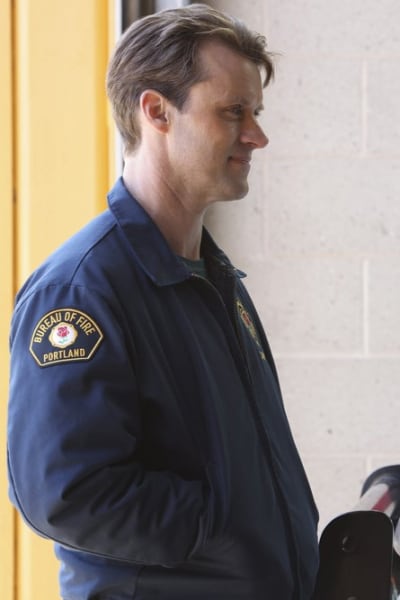 Will Miranda Rae Mayo be in Chicago Fire Season 12?
Even though Stella Kidd left to find Kelly on Chicago Fire Season 11 Episode 22, there is no confirmation that Miranda Rae Mayo is leaving Chicago Fire.
Stella has a job she loves in Chicago, and whatever decision Severide makes, Stella will be back.
Is There a Trailer for Chicago Fire Season 12?
There is no trailer for Chicago Fire Season 12, but we will update this section once it is out, so don't forget to check back here.
Where Can I Watch Chicago Fire?
Chicago Fire Season 12 will air weekly on NBC. The One Chicago franchise occupies three Wednesday night slots, and they seem to be doing well in that slot, so NBC might keep them there.
Previous seasons of Chicago Fire are available to stream on Peacock or buy on Amazon Prime, Google Play, and anywhere else that sells digital media.
Optionally you can watch Chicago Fire online right here on TV Fanatic.
Denis Kimathi is a staff writer for TV Fanatic. He has watched more dramas and comedies than he cares to remember. Catch him on social media obsessing over [excellent] past, current, and upcoming shows or going off about the politics of representation on TV. Follow him on Twitter.