We're getting a real Thanksgiving celebration this year.
Before the move to Peacock, Days of Our Lives was always pre-empted on Thanksgiving, and in recent years, the series' acknowledgment of the holiday has been lackluster at best.
But Days of Our Lives spoilers for the week of 11-20-23 promise a Thanksgiving feast at Julie's with a side of drama.
It's a mystery why Chad thinks Thanksgiving dinner is the time to announce that he's firing Everett. He and Stephanie are headed for a breakup for the sake of drama, but this is over the top.
According to a clip in the spoiler video, Chad will announce it at the Thanksgiving dinner table in front of Julie. This doesn't seem like the time or place for this — is Days of Our Lives going out of its way to make Chad unlikable?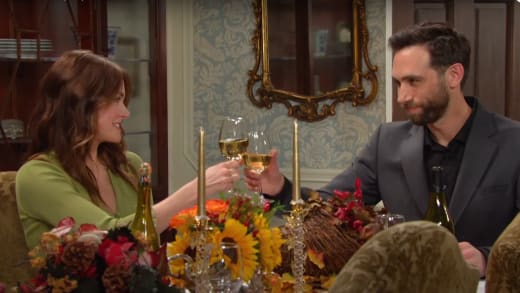 Every time he takes relationship advice from EJ, he makes a mess out of things with Stephanie. This latest problem seems like a rerun of the fight he and Stephanie had after he went behind her back to ban Alex from their house.
It's a tired soap trope that characters don't learn from their mistakes and do the same thing repeatedly. Inserting a new character in Alex's place and writing the same story is lazy writing.
And why is Everett at the Horton Thanksgiving anyway? For that matter, why does it appear only to be Julie, Chad, and Stephanie? You'd think the Hortons would go out of their way to help Maggie through her first Thanksgiving after Victor's death.
Abe and Paulina are also having Thanksgiving, which seems far more interesting.
Spoilers say it will be a 'memorable' time, so does that mean they successfully create new memories or that Abe will finally get his old ones back?
I'd rather these two had been on-screen for their entire story. Abe being mostly off-screen since he got free of Whitley, only to get his memory back through one kiss, would be anticlimactic.
I'll take anything I can get, though. Abe Carver has been one of my favorite characters for years, and it's always exciting when his name is in spoilers.
Please scroll down to read all eight Days of Our Lives spoilers for the week of 11-20-23.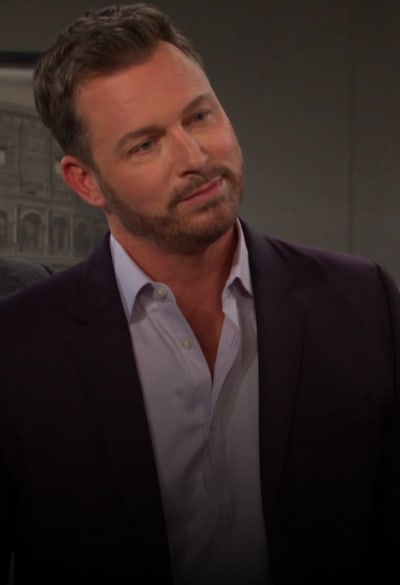 Alex interrupts an argument between Brady and Theresa.
Brady overheard Theresa scheming with Konstantin (why was she stupid enough to talk about it in an office she shares with both her ex and the guy she's scamming?), so he'll confront her about it.
Theresa will likely make up a story that Brady doesn't believe, and when Alex walks in on Brady berating her, he'll defend Theresa.
This will only further cement Alex and Theresa's relationship, making it more painful when Alex learns the truth.
Xander makes a decision about the custody suit.
As I said on the Days of Our Lives Round Table, Xander shouldn't be the one to back down. He deserves to have a relationship with his daughter, and if anyone should wave a white flag, it's Sarah, who behaves like she's not much older than her newborn.
On the other hand, if Sarah's willing to work something out that would be fair to Xander, it makes sense to settle the case out of court.
The spoiler video shows these two drawn into a near kiss. Only in Salem is the line between love and hate that thin.
Paulina assigns Harris to investigate drug problems in Salem.
I don't know why the mayor oversees which cop does what. That makes Rafe even more useless!
But Salem's been that way for a while, so we have to go with it.
Harris' new assignment will make things worse for Ava. She should have told him about Clyde and Gil's threats when she had the chance instead of giving in so easily.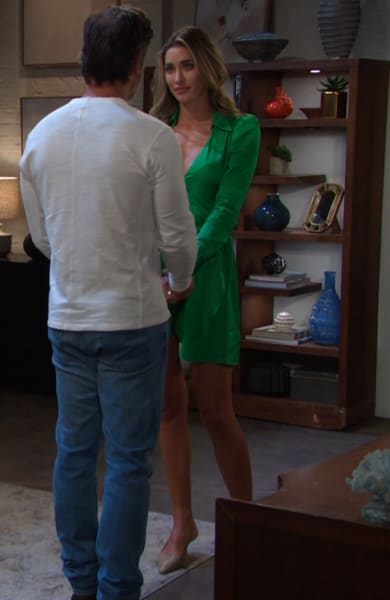 Sloan's secret nearly comes out!
I wish it would. Stealing Nicole's baby and passing it off as her adopted child is one of the worst plot twists Days of Our Lives has had in a while.
When the truth comes out, Eric'll reject Sloan and probably gravitate back toward Nicole.
I wish Nicole would stay with EJ, but Sloan and her horrible plots must go. All she does is cause misery.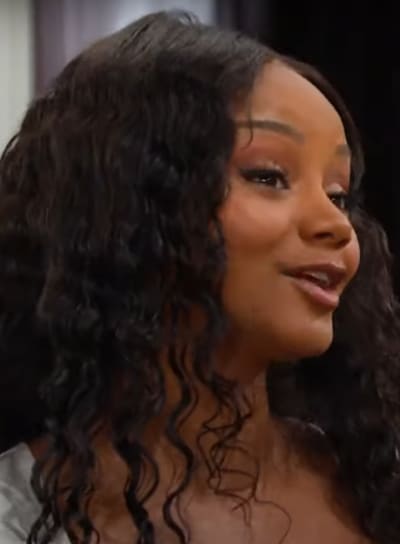 Chanel tells Johnny she thinks Holly has a crush on him.
Johnny's oblivious, but hopefully, Chanel will put Holly in her place anyway.
Holly keeps using Tate to further her plans, and now she wants him to help her break up Johnny and Chanel.
That didn't work out well in her Halloween nightmare, so she should refrain from doing it now.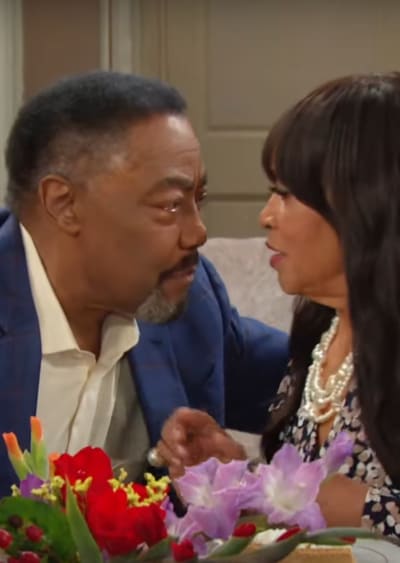 Paulina and Abe celebrate Thanksgiving together.
The best part of Paulina and Abe is that when they're together, we get genuine romance — something in short supply on Days of Our Lives.
These two aren't racing to the bedroom (well, maybe Paulina is!). Abe's amnesia is forcing a slow buildup, which is far more satisfying.
Too bad most of their dates have been off-screen! This story should have been front-and-center instead of all the violence and scheming in Salem.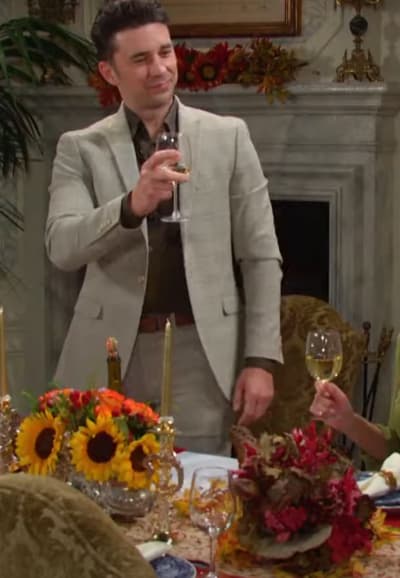 Chad causes drama for Everett at the Horton Thanksgiving.
This Chad/Stephanie/Everett love triangle needs to go.
No one in it is likable. Chad acts like EJ-lite, Stephanie is cold and petty whenever she's alone with him, and Everett gives off stalker vibes.
And if Julie lets all this drama go on at her Thanksgiving table, Dr. Rolf replaced her with a doppelganger. Julie's never been one to suffer fools gladly, and she'd better not start now.
Nicole insists on seeing her baby.
Sloan and Melinda didn't anticipate this flaw in their plan.
Nicole's lost babies before and has been able to hold them and say goodbye. Of course, she wants to do it this time!
Let's hope the terrible twosome (Melinda and Sloan) don't pull any further depraved tricks, like giving Nicole someone else's dead baby to hold.
Your turn, Days of Our Lives fanatics. We want to know what you think of these spoilers — hit the big, blue SHOW COMMENTS button to let us know.
If you'd like to chat about already-aired episodes of Days of Our Lives, check out the latest Days of Our Lives reviews and Days of Our Lives Round Table discussions.
Days of Our Lives streams exclusively on Peacock. New episodes drop on weekday mornings at 6/5c.
Jack Ori is a senior staff writer for TV Fanatic. His debut young adult novel, Reinventing Hannah, is available on Amazon. Follow him on X.