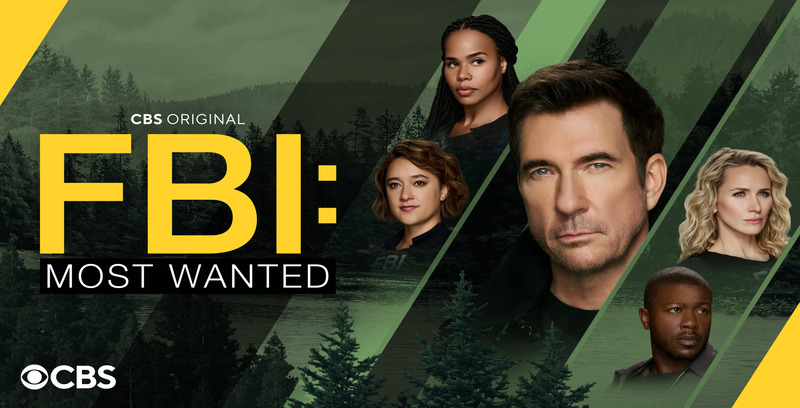 Last night's episode picked up right where the premiere left off in regards to the newly developing relationship between Sheryll and Remy. Sheryll received a phone call and needed to leave for a bit to go care for her daughter and Remy gave permission, so hopefully this will help to smooth things over between them.
This week's case starts off with the unsub throwing a bomb into an IRS office in Murfreesboro, TN, killing an audit specialist, Marion Meeks. We can hear two people arguing with the unsub to not go through with it, but they are ignored and not successful in their mission to stop it.
In the midst of the case, we are introduced to the new agent, Ray Cannon, played by Edwin Hodge. He's a rookie agent who has 10 years of experience as a police officer and whose dad also worked for the FBI.
There are some distractions along the way to finding the killer, starting with a guy who threatened Marion because of an audit check. Sheryll has a nice takedown of him, but he ends up not being related to the bombing. Remy and the new agent meet up with Marion's wife and find out that there won't be a funeral because he's being cremated, which seems weird to Ray due to their Baptist religion. The team also looks into Jayden Meeks, Marion's oldest son, as it appears he is involved with gangs and could have something to do with why his dad was killed. Ray makes the bold decision to go talk to him on his own, disguised as a maintenance worker, to try and get some information. Ray ends up finding a gun and the plan goes south as Jayden notices this. Remy is then forced to redirect his new agent away from the smaller street bust violations and to focus on the bigger case at hand – the manhunt for who bombed the IRS office. None of these leads pan out, so who is responsible for the bombing?
Hana brings another lead to Remy's attention that the DNA on the army jacket found in a dumpster belongs to a woman, Darla, who works in the Nashville IRS office. After talking to her boss and looking through her apartment, they find hair, mens clothing, and prescription drugs and decide to meet with her doctor. Dr. Safrit informs them of Darla's dissociative identity disorder (DID) and her multiple personalities of Diane, Greg, and David. Now I did not see this twist coming at all. Dr. Safrit explains that Darla was abandoned by her parents at a young age and this created a lot of trauma for her. Diane represents the younger sister she never had and Greg represents her father that never loved her. The doctor goes on to explain that David is a new personality and he's not sure what he represents, but that Darla and the other two personalities do not like him. This explains the multiple voices we heard at the beginning prior to the bombing.
While the team is still searching for Darla and a motive, she opens fire outside of a grocery store and kills another IRS agent, Bill. Sheryll finds out that the two victims are connected by their friendship and this leads the team to the IRS HR department. And this is where we finally get our motive. Darla filed a complaint that Marion and Bill sexually assaulted her after a night of drinks at a work conference. She redacted the complaint after learning that she would have to see a doctor, possibly leading to her employer finding out about her DID. And now everything starts to click when Hana reveals that Darla is pregnant. She visited a woman's clinic in Georgia because of the abortion laws in Tennessee, but she was still unable to get one because she did not have a police report for when she was raped. Darla got upset, and deservedly so, and this is when David emerged.
The team is on the phone with Mary from the clinic when Darla shows up, crashing into the exam room and taking Mary hostage. After a quick trip on the jet, Remy tries to get through to Darla by calling out how David is responsible for all of the killings so far. He's not successful and Darla tries to kill herself, but Ray reacts quickly and prevents her from grabbing the gun.
At the end, the episode cycled back to the tension between Sheryll and her new boss and I think they are on good terms now and understand each other. She's just struggling to adapt to Remy's new way of leading and developing a relationship with him as she had a good rapport with Jess.
I thought this episode was extremely interesting and it kept me on the edge of my seat. Just when I thought I had the case figured out, another layer was uncovered and it went in a completely different direction. I also enjoyed the glimpse into the team's relationships with each other, reacting to how Remy treated Ray and Sheryll at times. I got a sense that this team has each other's backs no matter what. I also think it will be interesting to see how Ray continues to adapt to how things are done differently in the FBI compared to his past of being a police officer.
Also, shout-out to the random mention of a Nashville hot chicken sandwich. If you've not had one, go or get one the next time you visit Nashville because it is worth the hype.
Let me know your thoughts in the comments below. What did you think of the new agent, Ray Cannon? Did you see that twist coming?