Linda Murphy is the woman for the job.
Sarah Drew shines as the plucky young rookie who can't shake a case and is determined to fight for an underserved and protected community in Lifetime's How She Caught A Killer.
First up in Lifetime's Ripped From the Headline's True Crime slate set for the Fall, How She Caught A Killer has Drew starring and executive producing a piece inspired by actual events set in the late '80s.
It's an intriguing time frame to work within, as profiles for serial killers are fairly new, while DNA evidence is even newer.
It provided a more suspenseful experience throughout the film as the limitations on technology and concepts we take for granted now were sparse, driving up the stakes and the urgency to catch this man and save hundreds more girls.
There were more than a few times when it felt as if the 1988 timeline clashed with the fact that this was a movie filmed in 2023.
One of the most notable aspects was the language used and the sentiment surrounding the case and its victims.
We're more socially conscious now than we were in 1988. We use more sex-positive language with greater frequency as it become more mainstream and socially acceptable.
It was interesting to hear how often these small-town Minnesotans used the term "sex worker" instead of the more crass "hooker" or "prostitute."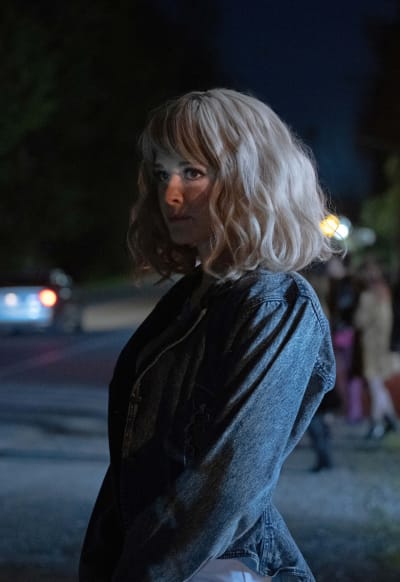 While "sex worker" has essentially been around since the late 70s, it took until fairly recently into the turn of the century for the more widely acceptable use of the word to happen, especially when it's so common for police to use the least politically correct terms in casual conversations when regarding them.
Hell, it was notably pointed out in installments of Criminal Minds.
And while Linda bumped into some insensitivity regarding the Route 60 victims, it was so vague and subtle. More often than not, she argued that a more general "people" would regard these women as if they don't matter or that their deaths are inconsequential.
The lack of any real representative of what victims like Shelly and the others are often up against or face took some of the authenticity out of the situation.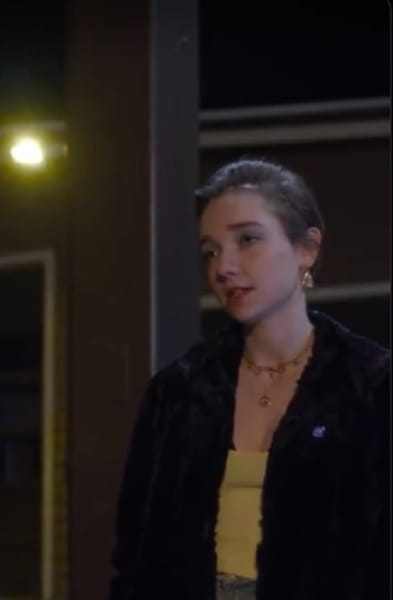 They sacrificed the harsh realities of why sex workers distrusted the police and had no faith in them or how small they felt in the face of a society that looks down upon them because of their work for the sake of proving and showing why Linda, Neil, and David were different than the others because they cared.
In that sense, the narrative had an incompleteness to it by now showcasing a bit more the root of the sex workers' fears and concerns, their motivations to continue taking risks when they knew the possibility of their actions leading to their demise and much more.
Yes, the story was about Linda Murphy, but the voices of the sex workers she was among and worked to save felt muted.
We got a lot of lip service and limited action in showing rather than telling those story components, which was disappointing.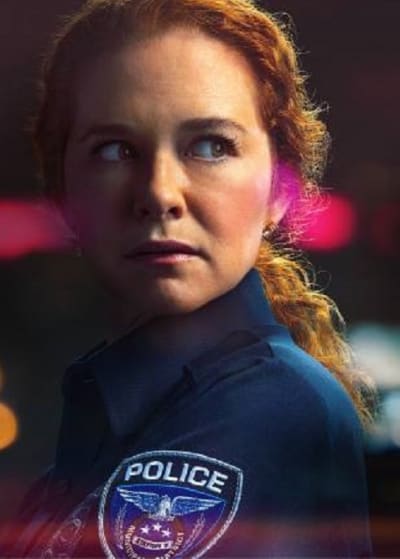 Nevertheless, it was evident that Linda would do everything she could to catch Wilson.
And at times, that meant jeopardizing the case by not sitting and waiting for things to happen.
We learned early that she got that pluckiness and go-getter attitude from her father. It's impressive that she went from being a secretary to graduating from the Academy and becoming a cop.
And she did this in the 80s when women had to face a hell of a lot in the field. For a bit, it strongly felt like she had to combat workplace sexism at every turn when she'd get sent to bogus calls and David wouldn't let her in on some instances.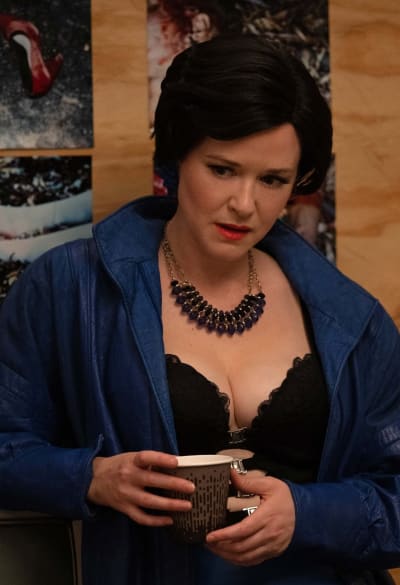 Some of David's behavior was due to sexism, and there's no discounting that. However, as we learned more about who he was to her as her father's partner, it made sense why he often treated Linda as he did.
He could see she was a lot like her father, and he didn't want her headed down a similar path of obsession and driving himself crazy over cases.
She didn't want Linda to face similar emotional tolls and trauma from the job because she, like her father, burnt herself out, lighting the candle at both ends and not functioning correctly.
Her dogged dedication to justice and protecting those women would often come at the expense of everything else in her life, including her own sanity and safety. She was so laser-focused that she rarely considered how her actions could complicate things or cause more harm than good.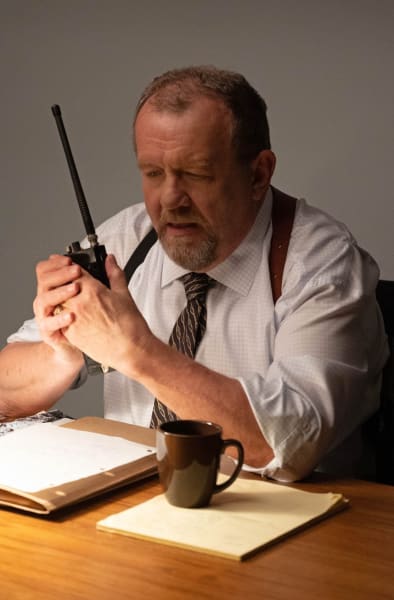 But one of the best parts about Carter's addition and overall involvement was that she had an ally who could support and back her against David when needed. Linda and Carter were a strong dynamic duo.
The department faced a lot. Poor Sam was distraught about his daughter's mother kickstarting all this and the months he went without any justice.
Their department was understaffed and often out of their depth. From the sounds of it, they mostly handled traffic violations and domestic calls. They were ill-equipped at anything beyond that, which was tough to navigate.
David also had a bad habit of running the place as if he were the only one who could do everything. He couldn't grasp delegating properly or relying on his team, which he got to work on as the film unfolded.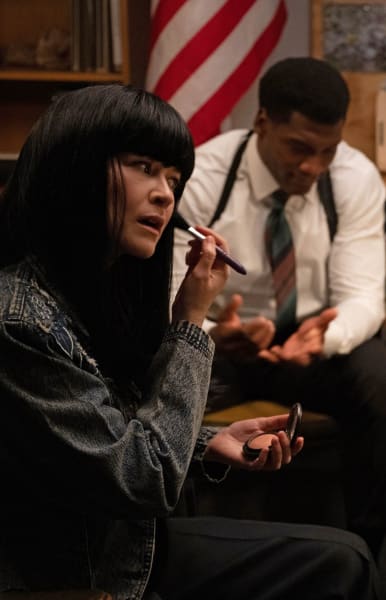 Carter breezed into town as a newbie in his own right and someone who didn't seem to have much experience on his own, which put David on guard, too.
Between his age and his race, one can imagine how much of a time Carter faced in the FBI and those not confident in his abilities.
He had to prove himself a bit to David when he got there, but with his overseeing this investigation, they made great strides and got to stay within the frame of what they needed to make their case against Wilson Stick.
The film had moments that felt reminiscent of Netflix's late Mindhunter series.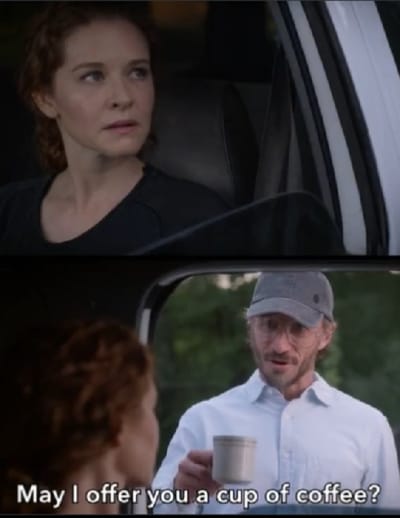 They were at a cusp when technology was starting to change the field and how they conducted themselves, but it was early.
You could tell there was still some ignorance surrounding serial killers when determining if that was what was happening and frustration with the rules.
It was a bit puzzling that the FBI came into play before the third body dropped, even if the depeartment reached out to them. It was also unusual that no other federal agents got involved once they were officially assisting with a legitimate case.
The sense of wonder and ignorance around DNA was fascinating, too. We take these things for granted now, and DNA evidence, among other forms, makes cases these days.
Sadly, thanks to the CSI effect, they have to account for all that during court cases just to prove things to juries.
It was intriguing to see someone keeping the department abreast of this new technology and concept in the form of DNA evidence, followed by its limitations, how time-consuming it is to retrieve answers from it, and also how they were in uncharted territory with it as it hadn't been used frequently in courts yet.
In many ways, historical or retro cases like this give you a deeper appreciation for the investigative work that went into nabbing someone and solving a case.
There was a lot of footwork, not to imply that isn't still the case, but an investigation was time-staking complex with limited means to work with, and the stakes felt higher because it required so much to build a case.
Linda lived for that type of work, though. Her undercover mission put her in new territory, experiencing something she hadn't gotten prepped with before, and it came with a few benefits.
It meant she could grow closer to Crystal and Shelly in a way she wouldn't have managed if they knew out the gate that she was a cop and not a fellow sex worker.
And through those connections and the free-flowing information, she could get more intel to help nail down Wilson. It also put Linda in the position to assess the men coming down Route 60 and get a feel for who their primary suspect was.
It was also genuinely fun to see Linda donning many different wigs and ensembles while undercover.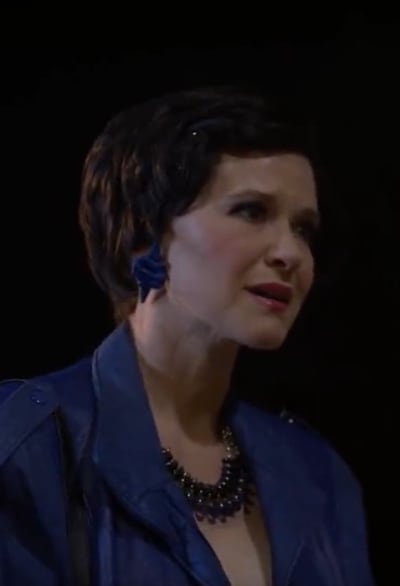 Linda, whether she was undercover or not, was so stressful, though. If there were a possibility for danger, Linda would find it.
Skulking around Red's house during off hours was nerve-wracking. Her stunt of pulling a gun out on Sam so close to where she and the girls were working was too impulsive and could've ruined everything.
Her first run-in with Wilson was so intense, and every painstakingly long second she spent scratching at the fibers of his interior while not getting inside his van felt like she was seconds away from exposure.
Linda tailing Wilson so closely and then following him inside, striking conversation, and essentially blowing her cover was enough to have one gnashing their teeth.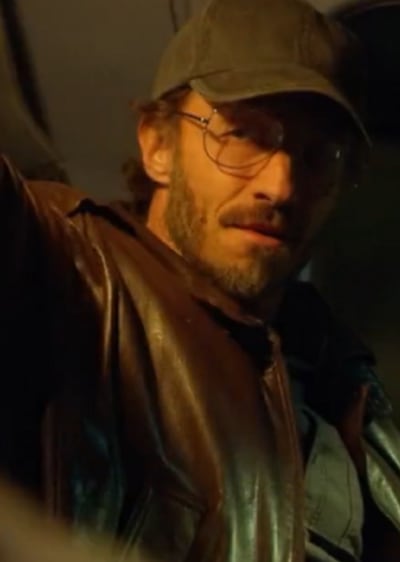 The cat-and-mouse angle of things came much earlier than anticipated, and Bradley Stryker was indeed striking in the role of Wilson.
He nailed that creepy but unassuming quality so well. It resonated when Linda explained how Wilson felt like any other guy. It's what makes the whole thing so terrifying.
We expect monsterous people to look like monsters, evil and scary, with some quality or asset that makes them stand out.
But that isn't how any of this works. It's the people right under our noses. They look perfectly normal.
We didn't get much more insight into Wilson and his thoughts until Linda caught him about to harm Crystal in the woods.
It didn't seem as if he understood why he was the way he was or how he could live these two totally different lives.
In a way, I appreciate that they didn't bother trying to give us all of this information about him or prop him up by trying to dissect or give him the desired attention.
We spent the entire film with Linda being consumed by this case and trying to catch this killer. There were moments when it started to feel like this job was too much for her.
But by the end, she got her collar, avenged Shelly and the others, and proved herself as a new cop.
Her actions were impressive enough: David wanted her to consider being his partner, and Carter let her know that the FBI would be interested in her working with them, too, if it were ever of interest.
There were some strong elements to this film overall. They did a great job capturing the period and the overall feel of it with many aspects of the set, the music, and the clothes.
I particularly appreciated the music and sound choices, especially when Linda would close in on something to the investigation. That ticking time clock sound would play while she was running.
It successfully set the tone and evoked the urgency and suspense of the situation.
And there were so many strong shots.
One of my favorites was Linda taking a bath and panicking as she felt like she was suddenly drowning in all those blue fibers.
The film's cinematography was solid and notable. And the direction was great.
Drew was solid in the role, as she's always a solid performer.
Still, this inaccessible aspect to Linda made the character thin overall and Drew's performance more muted than usual.
Over to you, Lifetime and True Crime Fanatics? Did you enjoy this film? Sound off below.
Jasmine Blu is a senior staff writer for TV Fanatic. She is an insomniac who spends late nights and early mornings binge-watching way too many shows and binge-drinking way too much tea. Her eclectic taste makes her an unpredictable viewer with an appreciation for complex characters, diverse representation, dynamic duos, compelling stories, and guilty pleasures. You'll definitely find her obsessively live-tweeting, waxing poetic, and chatting up fellow Fanatics and readers. Follow her on Twitter.