Humanity can't catch a break, can it?
Invasion Season 2 Episode 5 found the Earthlings scrambling to take back the advantage from the alien invaders.
But as World President Benya Motabe pointed out, the planet's government had zero idea how to accomplish that. So it was back to the strategy of running and hiding, not a great way to gain any momentum.
There was quite a bit going on this episode. Still, nothing pointed to any solution for these new "hunter-killer" aliens that resembled giant angry wolves when they came after Jamila and her friends on Invasion Season 2 Episode 4.
The burden of locating some vulnerability for these improved aliens naturally fell on Nikhil and his team of researchers, led by Mitsuki.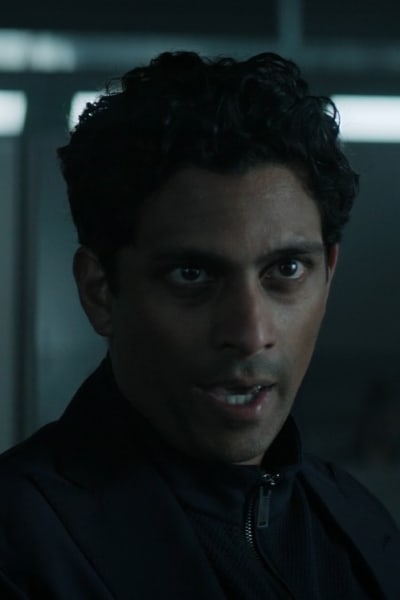 After all, Mitsuki was the person who discovered how to hack the communication signal from the alien entity she had been attempting to establish contact with to its mother ship.
This enabled her team to plant malware that caused seven of the aliens' transportation ships to crash, raising human hopes worldwide on Invasion Season 2 Episode 3. Aliens began dropping around the globe.
The triumph was painfully short-lived, however, as it turned out that they were evolving into these new "hunter-killers" that lacked the aliens' previous vulnerability to fire. So much for Mitsuki's skill at tossing Molotov cocktails.
If anyone is going to unravel what these aliens are all about, it will be Mitsuki Yamato. She's obsessed because she blames the aliens for losing her lover, Hinata. And she's intelligent enough to pick up on signs that others are missing or discounting.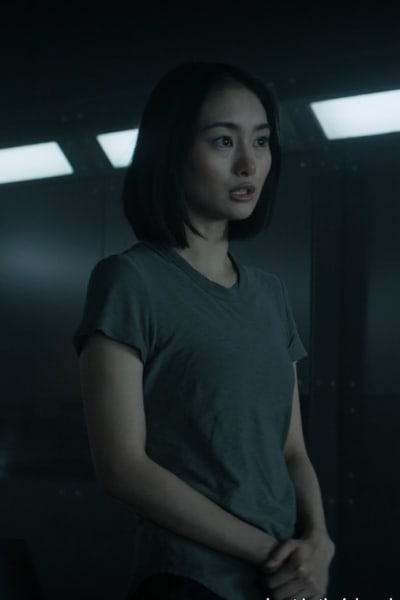 So, when her fellow researchers had nothing new to report about the entity's activities, Mitsuki decided to rig up a device that would mess with its magnetic field, hoping to provoke a reaction.
Seeing how the team's administrators took different approaches to Mitsuki's value was intriguing.
Nikhil was more than willing to sacrifice her if it would result in a positive outcome that would benefit humanity. But Maya took a more Hippocratic outlook, telling Mitsuki she would pull her out should interaction with the entity put her at risk.
As it turned out, neither got to make that call, as Mitsuki went her own way as always. Her devices worked to the point where the entity took on the form of a young Hinata, hoping to cause an emotional reaction in Mitsuki.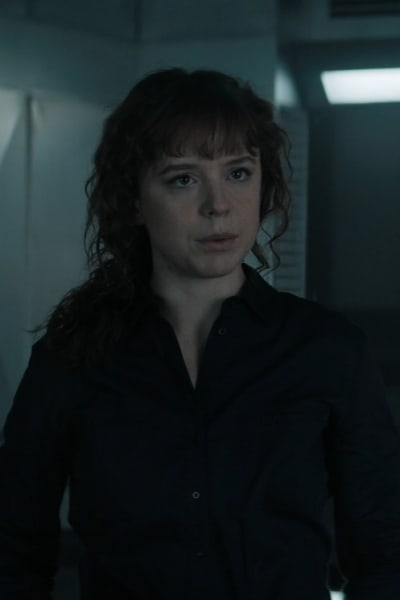 Then she removed her glove and touched the alien with her bare hand as everyone in the control room screamed at her not to. The creature enveloped her, and she was briefly connected somehow with Casper Morrow until Nikhil and Maya could get in to pull her out.
Now Mitsuki has made a connection with Casper. Does this mean that he would be able to reach her like he did recently with Jamila?
If so, this might be the break that humanity needs. Casper is embedded, granted against his will, with the aliens, and Jamila charged him to find out all he can about them. But, unlike Jamila, Mitsuki is in a position to do something with such intel.
A more confusing question is, what are Trevante and his new ally Rose accomplishing in rural Oklahoma?
Somehow, he has evaded recapture despite hiding out at Rose's home. Wouldn't that have been the logical first place to look, the house of the woman with whom he was last seen?
But Rose has never gotten the respect she should have from her coworkers. So naturally, she wasn't a suspect but instead was just the woman who allowed that outside soldier to escape.
Since Rose is still inside local law enforcement, she can still help Trevante stay a step ahead of the manhunt, however ineffective it's proven.
Rose hadn't wholly bought what Trevante was selling, having doubts about the value of Casper's notebook. But then she spotted his drawing of a well-known local scarecrow.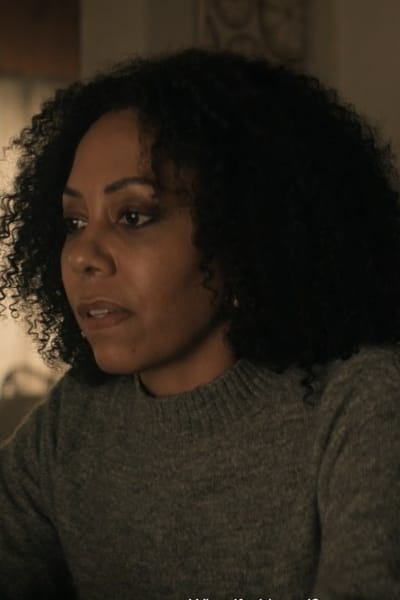 Of course, it was at the couple's farm that was attacked in the opening scene. They found out the man, Martin had somehow escaped, but the aliens still held the woman, Lisa. Then, the army came by to scoop up Martin while the other two hid in the cornfield.
This made sense. If there are aliens, they're abducting humans, likely to be used in experiments. That would explain all the missing locals, including Rose's loved one, Billy.
The military has been busy since they abducted Sarah as well. They were likely after that alien shard she was fondling before she disappeared.
This begs the question of how the army tracked Aneesha Malik and her family, constantly moving with her new Movement allies.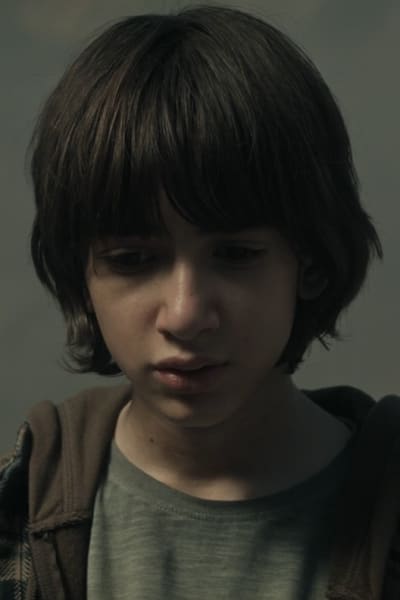 Have they come up with some way to follow the shard? Or is there a spy among the Movement members?
I'm betting on the latter. After all, the Maliks had that shard the whole time they were on the run before hooking up with the Movement, and no one found them then.
Some objected to Aneesha's presence in the group. Fortunately, Clark covered for her, to the point that she later agreed to give him her trust, even though she didn't have the decency to do the same before that.
Clark also led the push for a rescue mission for Sarah. What will they find at Camp Pierce?
What's the connection between Mitsuki and Casper?
What has Trevante uncovered?
Why did the military take Sarah?
Comment below.
Dale McGarrigle is a staff writer for TV Fanatic. Follow him on Twitter.