The Challenge is going global.
Paramount+ today revealed that the highly anticipated global tournament, The Challenge: World Championship, will premiere on Wednesday, March 8, in the U.S. and Canada. 
Fans will be treated to two back-to-back episodes on the premiere date.
The series will debut on the service in the U.K., Latin America, and Australia on Thursday, March 9, and in Germany, Switzerland, Austria, Italy, and France on Wednesday, March 15.
After intense battles around the globe, The Challenge: World Championship brings together global champions and MVPs from The Challenge: Argentina, The Challenge: Australia, The Challenge: U.K., and The Challenge: USA to represent their countries and battle for the coveted title of Challenge World Champion.
Joining longtime host TJ Lavin to kick off the premiere episode are global hosts Brihony Dawson (Australia), Mark Wright (U.K.), and Marley Biyendolo (Argentina).
"In this 12-part series, each global MVP will be paired with a Challenge Legend, a notable veteran from a previous season of the MTV series, serving as a partner to form the most epic teams in the history of the franchise," the logline teases.
"They will help them win power and avoid elimination in order to make it to the most difficult challenge of them all, the brutal finale worth $500,000."
"In the end, only the most dominant will conquer the game and prove they are not just the best in their home country, but the best in the world," the logline concludes.
The full cast lineup is to be announced in the coming weeks. That part makes sense since some international editions have yet to receive a premiere date.
That being said, the UK iteration should be premiering fairly soon, unless Paramount+ straight-up spoils what happens.
The Challenge: World Championship was created for MTV Entertainment Studios by Bunim/Murray Productions.
Julie Pizzi and Justin Booth serve as executive producers.
German Abarca, Ernesto De La O, David Sambuchi, Kristopher Schwalenberg, and Brad Tiemann serve as co-executive producers.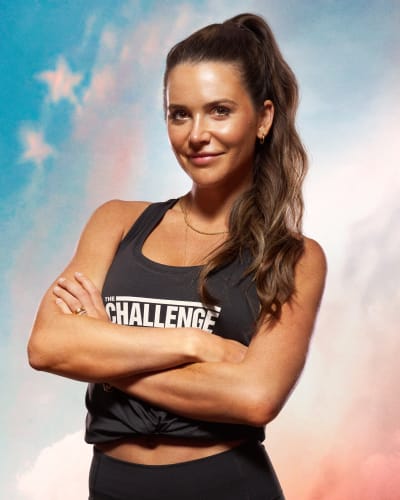 Skye Topic serves as supervising producer, Margaret Morales as producer, and Jacob Lane as consulting producer.
Dan Caster and Leanne Mucci serve as executive producers, with Jared March as supervising producer for MTV Entertainment Studios and Donny Herran as SVP of Production, with Angela Liao as executive in charge of production.
What are your thoughts on the iconic series going global?
Hit the comments below.
Paul Dailly is the Associate Editor for TV Fanatic. Follow him on Twitter.