Ready for one final stroll in the Hillerska halls?
Not really? That makes a lot of us. When news broke about the third and final season of the beloved Swedish sensation, a bittersweet feeling accompanied realizing what that meant.
On the upside, we will get to spend some time with our favorite Young Royals characters, and on the downside, it will be for the last time as their stories end. We will see Edvin Ryding and Omar Rudberg work their magic one last time.
While we miss the show, we've also had questions about the upcoming season and are counting down the days until it premieres.
In this article, we've gathered everything known about the third season, and we'll be updating it with new information once it comes out, so you might want to bookmark it to keep up to date.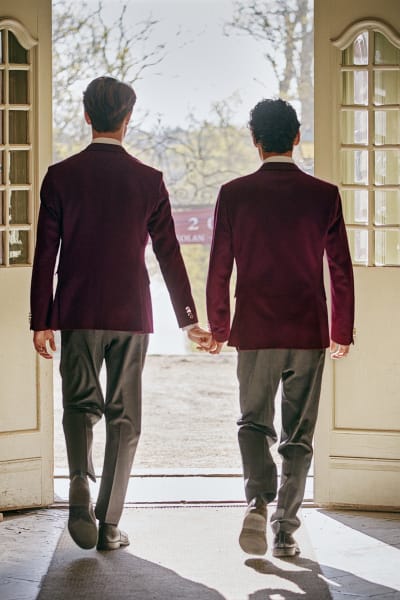 Will there be a Young Royals Season 3?
Absolutely.
On December 15, 2022, Netflix renewed the show for a third and final season.
The news surprised fans who would have gladly sat through dozens of seasons of the show, but co-creator and head writer Lisa Ambjorn revealed that she had always planned on making three seasons to properly tell this story.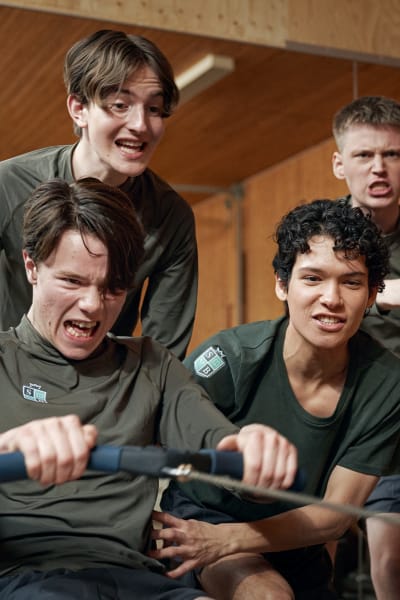 "I've always imagined Young Royals being told in three parts, and because of the fans' dedication to our story, we get to tell the last one. The ending has been clear to me from the start, and I'm so thankful and honored to get to finish this saga as intended," Lisa told Netflix.
Production began in late March or early April of 2023, and for the next three months, the cast and crew went hard at work.
Filming wrapped on June 28, 2023, and the cast shared some messages on social media expressing gratitude for the show's support.
"Yesterday was a very emotional day for all of us. We've wrapped Young Royals forever. Can't really take that in… But I'm so happy and proud. I can't wait for you guys to see the ending of this story. This is THE season!!!!!!!!" Omar Rudberg said via Twitter.
On Twitter, Edvin lacked the words to explain how he felt, posting a short tweet.
"I'll try to convert my thoughts into text tomorrow, not really functioning right now, hahaha" – Edvin Ryding via Twitter.
He would later post a lengthy caption on Instagram expressing gratitude for everything that happened thanks to Young Royals.
"As I now leave Wille alone, I want you to know that we gave it all this last season, and I hope you'll enjoy it🫶🏻
"It's impossible to capture what I feel in one single message. I think it's gonna take some time, and that's ok.
We made history. 💜" – Edvin Ryding (excerpt) via Instagram.
Speaking about it, Omar Rudberg admitted that he had fun filming the season.
"I would say the first and the last one. The first season has its charm; everything was new, and it was super exciting."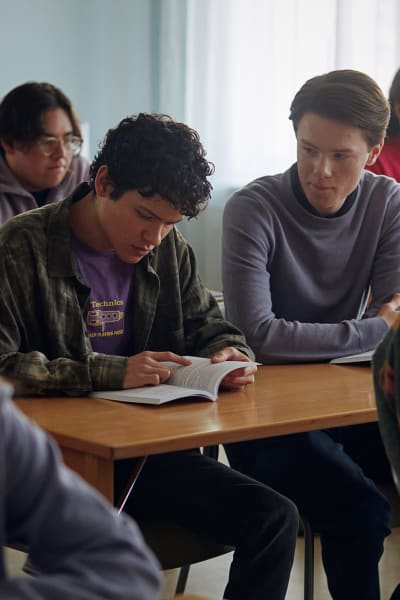 What is the Plot for Young Royals Season 3?
Neither Netflix nor the creators have officially confirmed the season's theme.
However, based on the jaw-dropping scene in the finale, which was number two of the most insane and iconic moments from Young Royals Season 2, we can anticipate what the show will tackle.
Foremost will be the fallout from Wille's admission about his feelings for Simon. Will the royal family try to bury these gays, or will they let them love out and proud?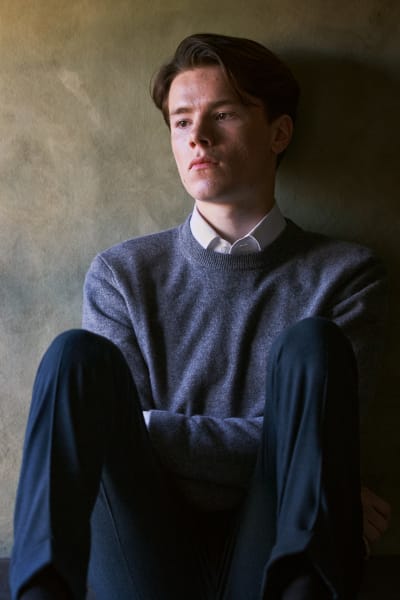 If they hang on to their love, Wilhelm and Simon must navigate being in a relationship as a queer couple in a monarchy.
Will Wilhelm continue choosing Simon over and over again?
Will Simon experience what Wilhelm had experienced all those years and sympathize with Wilhelm more?
Young Royals' Season 2 theme was about revenge as Wille went scorched earth against August. In the season, Sara develops a crush on August but later realizes how morally bankrupt August is.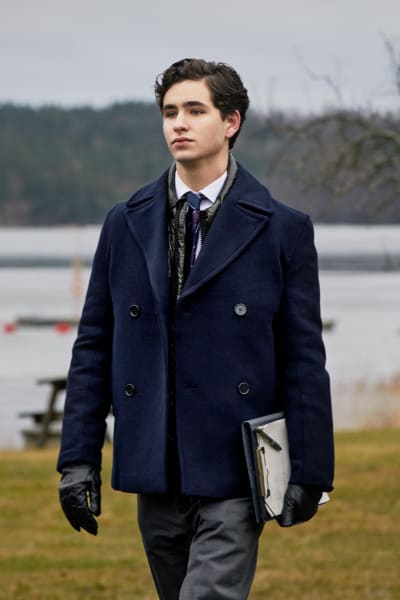 She lost herself in him and decided to leave Hillerska if she stood a chance at reverting to her old self. Will she return?
August will need redemption if he is to mend his relationships. The season will tackle this significant undertaking.
There will be plenty for fans to engage with this season, and we can't wait to see all of it.
Who is Part of the Young Royals Season 3 Cast?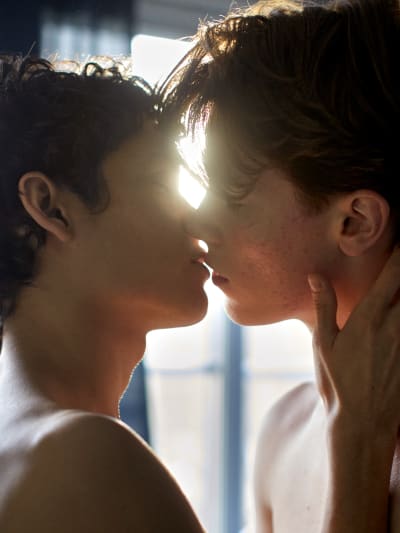 Every main cast member reprised their roles.
Malte Gardinger as August.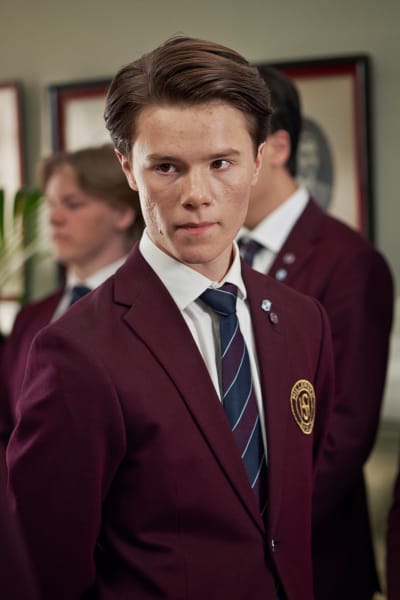 Additionally, several of the supporting cast members will also appear.
No new cast members have been announced.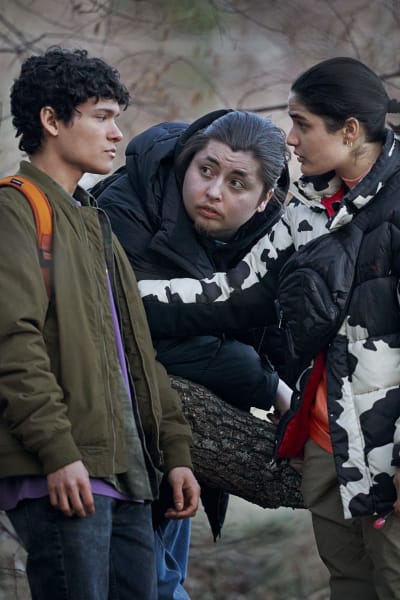 When Will Young Royals Season 3 Premiere?
There's good and bad news.
The good news is it will premiere soon.
The bad news is we don't have the exact date.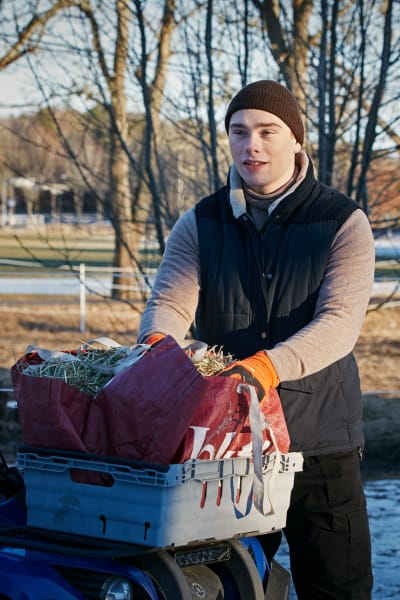 Given that the show wrapped filming two months ago, we can expect a premiere date set for November.
Despite what you may have read elsewhere, the show is coming back.
How Many Episodes Are in Young Royals Season 3?
The season will be six episodes long.
Where to Watch Young Royals Online.
You can watch Seasons 1 and 2 of Young Royals exclusively on Netflix with a subscription.
•••••
That's all we have for now.
We will update the exact date and trailer once they're out.
Denis Kimathi is a staff writer for TV Fanatic. He has watched more dramas and comedies than he cares to remember. Catch him on social media obsessing over [excellent] past, current, and upcoming shows or going off about the politics of representation on TV. Follow him on Twitter.