FBI reschedules last season's finale episode that was shelved out of sensitivity to the Uvalde school-shooting tragedy. PBS profiles runaway slave-turned-abolitionist Harriet Tubman. OWN begins a second season of its romantic anthology Cherish the Day. The CW bids adieu to two of its international imports. A curated critical checklist of notable Tuesday TV:
FBI
In May, CBS pulled tonight's episode originally intended to be the Season 4 finale, in response to the tragedy unfolding that same day in Uvalde, Texas, where a shooter killed 19 students and a teacher at an elementary school. The storyline, which reportedly involves a school shooting threat, is a personal one for Jubal (Jeremy Sisto), when he learns that one of the suspects involved in a robbery of automatic weapons is a classmate of his son, Tyler (Caleb Reese Paul). On FBI: International (9/8c), the Fly Team heads to Mallorca to investigate an American's murder on her father-in-law's estate. And FBI: Most Wanted (10/9c) discovers a link to Kristin's (Alexa Davalos) undercover past while seeking fugitives who left three people dead after a heist in the Diamond District.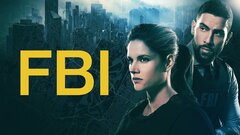 FBI
where to stream
Harriet Tubman: Visions of Freedom
A stirring biographical portrait profiles the runaway slave whom historians estimate led hundreds of enslaved people to freedom before and during the Civil War on daring and dangerous raids. Visions of Freedom suggests that Tubman developed her sense of divine invincibility by experiencing visions and hearing voices that she was convinced came straight from God. "He gave me the strength in my limbs. He meant that I should be free," says Tubman in words eloquently read by narrator Alfre Woodard. When she was 13 and still enslaved, Tubman's skull was fractured in an encounter with an overseer, which led to a lifetime of seizures, headaches and visions. She saw this not as a disability but as a sign from a higher power. No wonder they called this conductor of souls "Moses." Preceded by Making Black America: Through the Grapevine (9/8c) from Henry Louis Gates, Jr., a four-part series exploring the social networks and creation of all-Black towns, universities and business districts that helped define Black Americans' cultural identity.
Cherish the Day
New stars, new story, but more of the same heart-tugging and sensual romance when the Ava DuVernay-produced anthology returns for a second season. The leads this time around are Henry Simmons (Agents of S.H.I.E.L.D.) and Parenthood's Joy Bryant as former high-school sweethearts rekindling their passion as adults when reunited in New Orleans. He's Ellis, a former basketball player, now a single dad of two who's currently divorcing, and she's Sunday, a vegetarian chef on the threshold of celebrity status. Richard Roundtree co-stars as Sunday's dad, a widowed former judge, and sitcom veteran Terri J. Vaughn is Ellis's soon-to-be ex-wife.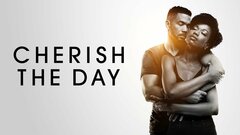 Leonardo
The 16th-century fantasia about the ultimate Renaissance man Leonardo da Vinci (Aidan Turner) ends with Officer Giraldi (The Good Doctor's Freddie Highmore) desperately trying to save the artist and accused murderer from the hangman's noose. Followed by the Season 2 finale of another international drama, Devils (9/8c), in which Massimo (Alessandro Borghi) emerges from exile to get justice and revolutionize global finance, all while the world is dealing with the pandemic.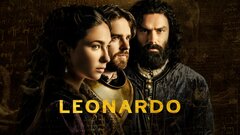 Inside Tuesday TV:
Truth Be Told—The Fight for Women's Professional Soccer (7/6c, ESPN): A 90-minute edition of E60 features reporter Lisa Salters' investigation of the disarray within the National Women's Soccer League, including allegations of sexual abuse, harassment, coercion and mismanagement from the top.
Medical Trauma: On Fox's The Resident (8/7c), multiple doctors attend to a gunshot victim with catastrophic injuries, while Dr. Ian Sullivan (Andrew McCarthy) faces a mandatory drug test and Padma (Aneesha Joshi) prepares for a C-section. Later, on NBC's New Amsterdam (10/9c), an explosion during a wedding floods the hospital with wounded, including a groom whose rare blood type sends Max (Ryan Eggold) and Wilder (Sandra Mae Frank) scrambling.
The Very VERY Best of the '80s (8:30/7:30c, AXS TV): Kelly Osbourne goes retro, hosting a weekly countdown of the pop-culture moments that defined the decade of Big Hair, starting with a rundown of the '80s catchiest TV theme songs.
BET Hip Hop Awards (9/8c, BET): Fat Joe hosts the ceremony, taped Friday in Atlanta. Drake leads the nominations with 14 nods.
Hasan Minhaj: The King's Jester (streaming on Netflix): The Daily Show and Patriot Act alum returns to Netflix for a stand-up special, filmed at the Brooklyn Academy of Music, with riffs on fertility, fatherhood and a favorite topic: freedom of speech.
Sherwood (streaming on BritBox): Nottinghamshire native James Graham (Quiz) created this six-part crime drama, inspired by true events, about two killings that turn neighbor against neighbor in the politically fractious mining community near the legendary Sherwood Forest. The cast is headlined by David Morrissey, Downton Abbey's Joanne Froggatt and Lesley Manville.
The Patient (streaming on Hulu): The thriller once again turns inward as therapist Alan Strauss (Steve Carell) retreats from his kidnapping horror to reflect on his family's sorely tested Jewish faith and the ritual prayer of Kaddish, while his serial-killing captor Sam (Domhnall Gleeson) reaches out to people from his past to try to calm his own tortured psyche.