Earlier in the week, Joy Behar set aim toward the Kardashian-Jenner family during an episode of The View. The View is an all-female panel that includes Whoopi Goldberg, Joy Behar, Alyssa Farah Griffin, Ana Navarro, Sunny Hostin, and Sara Haines. But there's some speculation that there may be an opening soon. Presently, the comedian has been on The View for nearly 30 years. With this in mind, she revealed her plans for The View on Wednesday's installment of The View: Behind the Table podcast.
Not Mincing Words
Not only did Whoopi Goldberg have a doozie of a comment this week bluntly questioning Alyssa Farah about pregnancy, but Joy Behar took a big shot too. Similarly, Joy called out the entire Kardashian-Jenner family by reducing them down to "plastic surgery" and "big behinds." Moreover, the entire panel is known for sharp statements that often can be shocking. So has that led to pushing someone out as a panelist?
Is There An Opening On The View?
Fans recently expressed concerns that Joy Behar is leaving the show after her co-host, Ana Navarro, posted a message that seems to point that way. In several Instagram snaps of the pair, Ana Navarro shared information just days after Season 26 finished.
Fans read, "It's only been two days since @theviewabc Season 26 ended, and we missed @joyvbehar already." Also included about Joy Behar, "@chacha_cardenas and I stopped by and paid her and @berniebehar a visit. And the day went on from there. Aperol Spritz were on the menu. Two and counting…" Ana Navarro added: "Joy & I will see you all when Season 27 begins. Until then, 'take a little time to enjoy the view.'"
Needless to say, Ana's post created confusion. As fans commented, it was clear they perceived it as a hint that Joy wasn't coming back. "Is she leaving?" Holly Robinson Peete questioned in the comments. "I was wondering the same thing," a fan replied. Ana Navarro then clarified: "@hollyrpeete No! We are on hiatus. Season 27 starts after Labor Day."
Do Future Episodes Of The View Include Joy Behar?
However, in an episode of The View: Behind the Table podcast, Joy Behar talked with The View's executive producer, Brian Teta, about the future. Shortly after beginning, he immediately asked the host about her future on the show. In detail, he asked, "People are always asking me, 'Is it true Joy's retiring? Is Joy walking out?' I said you enjoy this too much. I think you like doing this."
Straightaway, she replied, "First of all, people like me don't retire. I'm a creative person…I'm a writer. There's no such thing as retiring. You mean, will I quit this show?" Quickly, Brian clarified, "Yeah, of course." Assuredly, Joy commented, "Okay, that's a more specific way of saying it." She quipped, "I don't want them taking me out here feet first."
Jokingly, Brian said, "No, certainly not, but you'll outlive us all. I'm not worried about that."  Given that, Joy Behar put listeners' minds at ease. Admittedly, she currently has no plans of leaving the show anytime soon.
How long do you think Joy Behar will stay on the show? Do you think she will let herself retire? What do you think about her calling out the entire Kardashian-Jenner family? Give us your thoughts in the comment section below.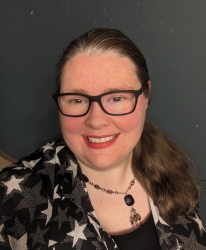 Latest posts by Bonnie Kaiser-Gambill
(see all)