Talk about a change of pace!
Manifest Season 4 Episode 14 kicked the action into high gear as Angelina's reign of terror continued to cause problems for all survivors.
There have been so many moments in which Angelina could have shown a more significant act of power, but it seems like she's going out by mimicking the survivors to get what she wants.
That type of character is good and bad for the plot, and if Manifest Season 4, Part 2 proves anything, it will use every plot device imaginable.
I appreciate the risk the show took in allowing her to kill Captain Daly because I genuinely thought it wouldn't be that easy for Angelina to kill him.
Jared: On another note, an ambitious Missouri beat cop connected a photo of a petty-theft suspect on our most wanted list.
Michaela: Oh my God. Is this Angelina?
Jared: Mm-hmm.
Michaela: I don't understand. Ben thought he saw her die in the church fire. She's like a cockroach. Just…
Jared: I got feelers out to every agency that'll listen. We're gonna find her, Mick.
If you watch Manifest online, you know Captain Daly has done some terrible things, so it's surprising his son, Patrick, was brought in to humanize him for his last stand.
Angelina's plans so far haven't been inspired, but that chilling scene of Jared hauling her into the detention center singaled she's just starting.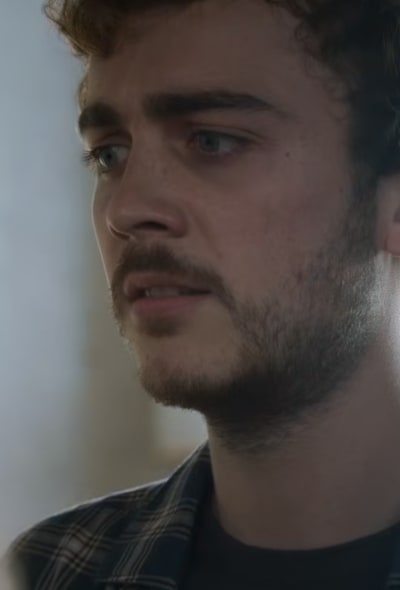 Angelina believes the world could benefit from a restart, and there's a good chance she'll be able to manipulate many of the 828ers in the detention center into following her lead.
That's what she does best, and somehow, people follow her.
The big question will be how Ben will react to being in the same facility as the woman who killed his wife and kidnapped his daughter.
Saanvi: Well, uh, Captain Daly, your dad, he's alive. And he's here.
Patrick: How's that possible?
Saanvi: I'm not sure. But he came back again, and this time… he brought something with him.
Patrick: What do you mean?
Saanvi: It's difficult to explain, but the detention center is experiencing something like mythological plagues. And somehow, they come from your dad. And we've been really lucky so far because we've been able to keep it contained it to the building.
Patrick: Oh. Great.
Saanvi: I wouldn't put you in danger, but I do think you may be the key to the cure. Because you and your dad share the same genetic material, your healthy stem cells, your bone marrow, may be the secret sauce to solve the mystery created by your dad. And this could be a chance to save some lives.
Patrick: Yeah. I still can't believe he's actually here.
There's so much at stake, and it's hard not to imagine Angelina biting back with the ultimate act of aggression. In her eyes, taking Ben, Michaela, and anyone close to the Stones away will bring her one step closer to being the only person in Eden's life.
Angelina's meeting with Cal was pretty telling, too.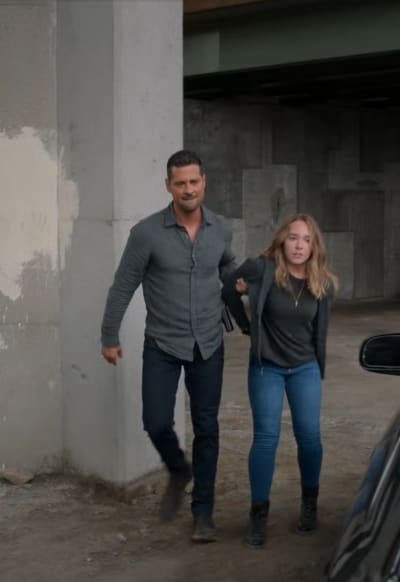 She believes she's reached the next fateful act of her mission in killing the two witnesses, but what she doesn't understand is that Captain Daly got the last laugh, and the plague is now in the water stream for New York.
I don't know how that will play into the final six episodes, but I'm assuming it will cause a more significant anti-828 uprising, which might lead the people in the facility to follow Angelina's lead.
Angelina is a pain in the ass, but no one can say she isn't devoted to her cause.
She's never lost sight of her cause, but it will be interesting when she's ultimately taken down at the last moment. It has to go that way.
Poor Cal. He and Olive had the plan to save Fiona, and just when it seemed like they were in the clear, Angelina had Eden take out Fiona.
If anything, this will fuel the rest of Cal's mission because he'll want to take Angelina down and bring her to justice.
Water to blood. It's gotta be another one of Daly's plagues.

Saanvi
Saanvi and Ben's desperate mission to save Captain Daly was heartbreaking because, even though they knew they were fighting a losing battle with plagues, what else could they have done?
If Angelina didn't manipulate him into death, he would have probably died of one of these viruses he was ushered into the world.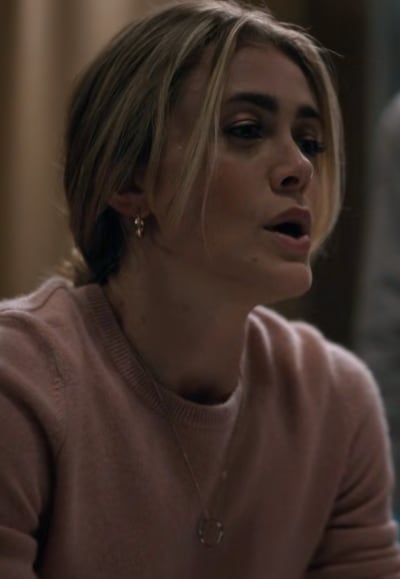 Ben speaking to Patrick about decisions he made as a father was an excellent way to tip the hat to the past. At the beginning of Manifest Season 4, Ben wasn't present.
He was laser-focused on finding his daughter and avenging his wife that he damaged his relationship with Cal and Olive.
Thankfully, that's all behind them now, and they'll be a family again if they can save the world and stop the hate towards these survivors.
Michaela's last goodbye to Zeke came out of nowhere, but oddly, it fit the storyline well.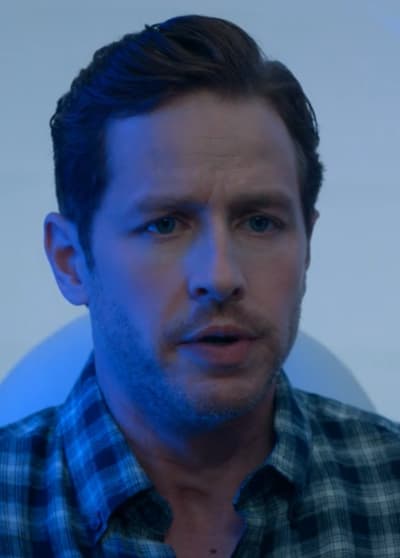 A part of me wanted her to have these meetings with a version of her deceased husband for the entirety of Manifest Season 4.
Zeke's sacrifice on Manifest Season 4 Episode 10 brought his storyline full circle in ways I didn't think possible, but Michaela being the person to help him at the cave and telling him to "find her" filled in some of the blanks about Zeke's journey on Manifest Season 2.
Michaela: Polly! What the hell is wrong with you? You okay?
Polly: I don't know. It feels… Oh! Feels like this baby's pissed.
It's always good when a show fills in these blanks, especially with as many mysteries as Manifest.
While Michaela will struggle to navigate the rest of this journey without Zeke, she'll probably channel that sorrow into taking down Angelina.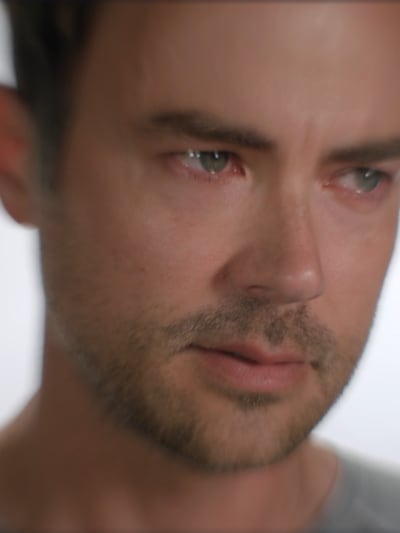 Michaela is badass, and I appreciate that Zeke's death hasn't defined her arc. She's continued to try to save lives.
Delivering Polly's baby in secret must have been one of the most challenging moments of her life.
At any point, Zimmer or her idiotic agents could have burst through those doors and done something to cause mass panic.
It's hard to imagine how Polly felt as she tried to bring her child into the world secretly, but at least she had a great support system in the form of Michaela and her boyfriend.
The stage is set for significant developments on Manifest Season 4 Episode 15, and I can't wait to see what happens next.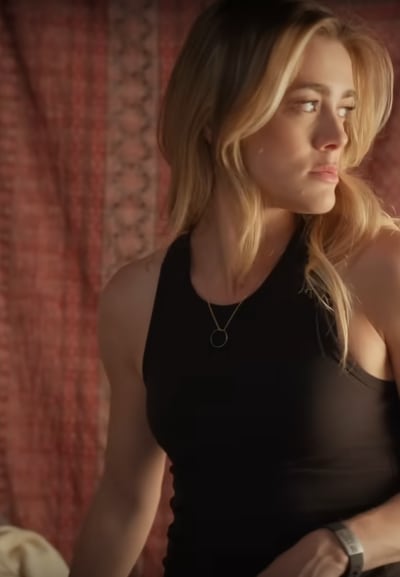 What are your thoughts on Michaela's goodbye to Zeke?
Do you think the plague in the water will lead to many deaths?
What do you think will happen with Angelina in the compound?
Hit the comments.
Paul Dailly is the Associate Editor for TV Fanatic. Follow him on Twitter.