Maya Bishop is down, but is she out?
Fans were left reeling after an action-packed and emotional Fall finale with Station 19 Season 6 Episode 6, and with the winter premiere, we'll get all the answers we need.
But will they be the answers we want?
When we last left things, Maya had effectively pushed nearly everyone in her life away, and she and Carina's relationship was on the rocks.
Pushing herself beyond her limits, she overexerted herself on her injured ankle and flew off the treadmill in a sickening scene that implied that Maya was gravely injured.
But the scariest part was that no one was left to hear her fall. The rest of the squad headed out on a call, not having the time to spare a second glance when Maya didn't hop on the truck and take off with them.
ABC dropped a new teaser for the exciting return of the series, and it's enough to leave fans emotional on two different fronts.
It's no surprise that Station 19 is the one who got called to Meredith Grey's burning home.
In the teaser, we see the group combatting the fire as a devastated Meredith runs up on the scene, distraught about watching her home and all it represents burn before her eyes.
We'll likely get more information about the cause of the fire and how things will progress from there for Meredith, who is slated to depart Grey's Anatomy shortly after its return.
In the meantime, Andy and the gang are curious about what happened to Maya and why she didn't show up at the scene.
It's hard to say what the timeline is for these events, but from the looks of things; it was probably hours before anyone found Maya, which is concerning and may not bode well for her health.
We catch a glimpse of Maya's nemesis and the problematic captain, Beckett, informing Andy and the others that there was an incident involving one of their own.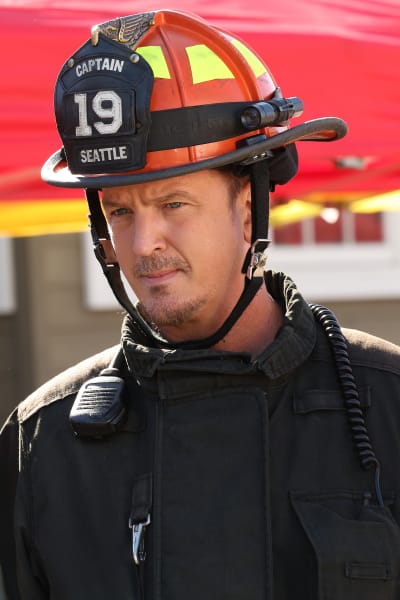 And then, we see that Maya has been taken to Grey Sloan Memorial, where it appears she may be fighting for her life.
A page request for "Dr. Deluca" proves chilling when you consider how things fared the last time Carina got an emergency call about a family member at Grey Sloan.
With Marina in the rockiest place they've been in a while, Maya's life hanging in the balance could be the thing that brings them closer together than ever.
It may also be a wake-up call for Maya to sort out her issues. But who knows?
We'll have to find out when Station 19 returns with its winter premiere on February 28.
Check out the promo below!
And if you need to catch up on the series or a refresher on the season, you can watch Station 19 online here via TV Fanatic. You can also check out our Station 19 reviews.
Jasmine Blu is a senior staff writer for TV Fanatic. Follow her on Twitter.