Recently, Ryan Seacrest has been in the news a lot for a variety of career moves. With his decision to leave Live With Kelly And Ryan, he has since accepted a new opportunity. After long-time show host Pat Sajak retires, Ryan will be his predecessor for Wheel Of Fortune in 2024.  As most know, he continues his job with American Idol as well. Additionally, Ryan also talked with Good Morning America about another gig he hopes will come together. He boasts it's his perfect new job. With all this momentum professionally, fans are wondering if Ryan Seacrest moved forward with his engagement with his leading lady, Aubrey Paige Petcosky.
Exciting News!
During a show segment discussing Chris Evans' recent wedding, Ryan Seacrest's co-host, Tanya Rad, praised the actor's decision to have a phone-free wedding. Surprisingly, this segwayed into Tanya saying she had "another secret" to share. With that, she exclaimed: "I'm engaged!" In response, Ryan jokingly told her to "shut up." And Ryan congratulated her as she showed off her ring. She's engaged to longtime sweetheart Roby. Ryan captured the moment on Instagram with a photo. The American Idol host typed, "This was actually a total surprise when Tanya Rad broke the news… Congratulations on the engagement you two. Big hugs."
Ryan Seacrest's girlfriend Aubrey Paige recently gave fans a glimpse into some of their dates this season, noting it was "a summer of street markets, road trips, local artists and movie nights." https://t.co/IdNsGpPjzW

— E! News (@enews) September 1, 2023
Ryan Seacrest's Lovely Lady
Ryan Seacrest has been dating, model, Aubrey Paige Petcosky, since 2021. Not only is she gorgeous, but her Instagram bio shows she is talented as well. Among her hobbies are screenwriting, traveling, fashion, and fitness. Unquestionably, she loves to travel based on the trips and photos she has shared on her page. She exclaims, "All I want to do is travel!!" from her Madrid, Spain, photo in June 2023. "There's nothing more exciting than experiencing new places, people, cultures, food, and forms of life."
The couple enjoys traveling and having fun adventures together. They have enjoyed building a life with each other. Adoringly, in April 2023, Aubrey shared a sweet tribute to Ryan on the day of his last episode of Live With Kelly.  She posted, "Ryan, never have I ever met a more inspiring man. You make it look so easy, but the truth is there is just nobody quite like you." Continuing, "I am so beyond proud of you. Not just for your work ethic, but for your caring heart and the genuine love that you give to others." Aubrey said, "I am so excited for this next chapter of your life and our life." She continued, "May it be filled with total presence, joy, and relaxation in every single moment."
Are There Wedding Bells For Ryan Seacrest?
What are those next steps together? With Tanya's surprising announcement, fans are going wild with chatter about Ryan Seacrest's engagement. Saying, "Ryan, now it's your turn!" on his Instagram post. Another added, "I hope you're next with Aubrey Paige." Followed by one encouraging, "When are you following suit, Ryan?"
While Ryan and Aubrey are not in a current engagement yet, fans are hoping it is around the corner. They have left comments to persuade them on both of their Instagram pages. Fingers crossed for a proposal soon. "Put a ring on it, Ryan," one person urged. Well wishes from another, "I hope you two get married, you make such a cute couple." Additionally, someone said, "Sounds like there might be a proposal in the near future, we have to wait and see."
Is he going to pop the question soon? Do you think they should take the next step now? Give us your thoughts in the comments.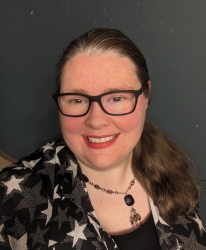 Latest posts by Bonnie Kaiser-Gambill
(see all)