If you are in the mood for a scary movie, now is the time of year. Streaming services will be bringing out their best and most frightening features as we near Halloween. Get your popcorn and fuzzy blanket ready for Netflix and Shrill season! But fans are warning that the new psychological thriller, The Little Things, may be a little too frightening.
Netflix Features For Fear Factor
Presently, there are some fairly well-vetted fear-inspiring movies available on Netflix. Notably, some of the best-promoted thrillers are Hush, I See You, Contagion, Zodiac, and The Guilty just to name a few. Netflix also offers a long list of horror and true crime options as well. Even so, there are hundreds of titles just ready and waiting for someone to tune in and get their fright fix. Likewise, there are some spooky family-friendly options as well.
Viewers Beware
The Little Things, released in 2021 on Netflix UK at the beginning of September. Reportedly, it has caused a huge response on social media. Centered around a police neo-noir psychological thriller film set in Los Angeles, it's not what you'd deem a typical horror movie. All in all, it is receiving reviews that it includes many mind games throughout the movie.
In the film's synopsis, there are details about the plot stating, "Deputy Sheriff Joe 'Deke' Deacon joins forces with Sgt. Jim Baxter to search for a serial killer who's terrorizing Los Angeles." Additional descriptions include, "As they track the culprit, Baxter is unaware that the investigation is dredging up echoes of Deke's past, uncovering disturbing secrets that could threaten more than his case."
The film's director is John Lee Hancock, known for historical dramas. Also, it includes cast members Denzel Washington, Rami Malek, Jared Leto, Olivia Washington, Natalie Morales, and Sofia Vassilieva. However, some viewers of The Little Things were so scared they shut it off after the first two minutes. Many stated, it "sent their anxiety through the roof."
What Viewers Are Saying About The Little Things
As Netflix fans began viewing The Little Things they expressed their thoughts on X. Several noted how they felt after watching the film. One tweeted, "2min 52 sec into Netflix The Little Things and it's made me so anxious I've had to turn it off." Another saying, "Watching The Little Things on Netflix and the first 2 minutes are so scary I'm not sure I can continue." Also, a third posted, "Nah The Little Things has messed me up, I'm out."
However, one commenter gave props to Denzel Washington for his performance. They said, "The Little Things on Netflix…….WOW, what a movie. Proper old school, Denzil [sic] Washington at his best." And another positive review wrote, "I watched The Little Things on Netflix. It's an effective and enjoyable crime thriller, EXCEPT that the main character is unironically called Joey Deacon."
Fans frustrated at unexpected ending on Netflix's The Little Things https://t.co/G73lAIZAmy

— Shootersyk"DamyEku" (@ShootersykEku) September 11, 2023
While some people immediately stopped watching, The Little Things overall is receiving a largely positive review. According to IMDb rating received a 6.5 out of 10. However, the Rotten Tomatoes rating is a 45 percent score. Notably, some people were pointing out movie flaws. Seemingly, the film is worth watching if you can make it through the first three minutes. Additionally, bring your interest in psycho-films and expect there to be jumps and scares as you see it unfold.
Have you seen The Little Things? What are your thoughts on it? If not, will you tune in or sit this one out this season? Give us some comments about it or your other favorite Halloween thrillers below.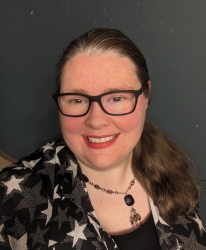 Latest posts by Bonnie Kaiser-Gambill
(see all)