Directed by Academy Award-winning actress, Marlee Matlin, Accused's "Ava's Story" is a poignant tale of two women who both desperately loved and wanted a child.
Accused Season 1 Episode 2 begins with the heart-wrenching story of a woman going to trial for kidnapping. We get a glimpse into her life as a surrogate who passionately wants to be able to give a child to a loving family. 
Ava is played by Stephanie Nogueros, who does a fantastic job bringing desperation and anguish to her character. Ava, who is deaf, grew up in a hearing home.
Her callous and emotionally neglectful mother regards Ava's childhood as nothing more than a fulfilled obligation. And that lack of concern and compassion influenced the Ava we meet.
Ava's desire to have a child is rooted in her teenage pregnancy, a hearing child she was forced to give up for adoption. Knowing the pain of giving up a child, it was suspect from the beginning that she would choose this option.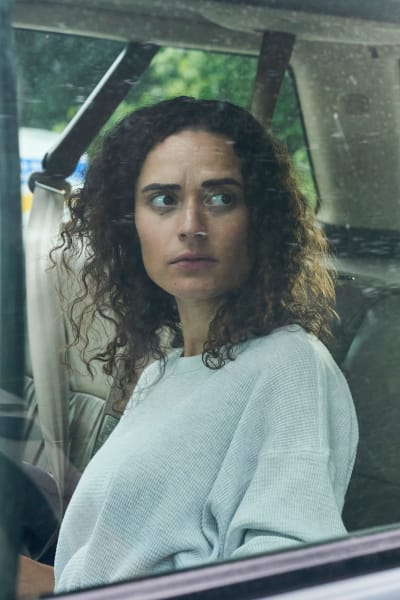 How could one face that loss a second time? Ava did indeed become too attached. She would spend hours thinking about baby Lucie and her desire to be her mother.
Her partner, KJ, mentioned Postpartum Depression several times. Something was happening within her emotionally. She took on a primal countenance throughout the episode as she reached new levels of desperation.
KJ: Remember the big court visit? Where you said, "I understand I have no rights"?
Ava: That was before she was deaf!
In the aftermath of her giving birth, it is determined that the baby, Lucie, is deaf. Lucie's biological parents are seemingly devastated.
Jenny, Lucie's mom, was played by the impressive Megan Boone. Her character was deeply compassionate and yet profoundly sad.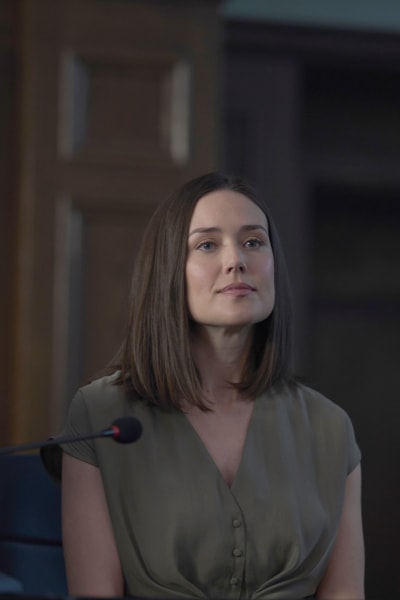 She spoke of the inability to carry a child. That kind of "failure" resonates with every mother who has difficulty conceiving or lost her child to a miscarriage.
It was a powerfully personal moment that Jenny tried to downplay, but it showed her broken heart nonetheless.
But I have this stupid, incompetent cervix, so I can't do the one thing women are supposed to be able to do.

Jenny
Jenny's husband, Max, was somewhat portrayed as a villain. When he discovered cochlear implants as an option, his hope was restored.
Jenny: I know you wanted a musical kid.
Max: And that is still possible. The technology now is so good. I mean, sometimes people can't even tell their kid is deaf.
To him, a hearing child was healthy, and what parent doesn't want a healthy baby?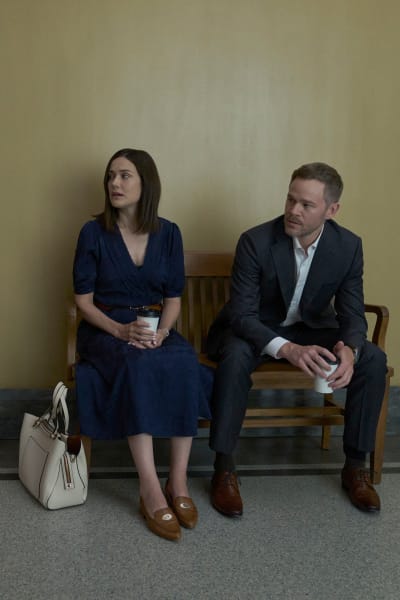 Ava's own experience with cochlear implants filtered her perspective of Max. She also understood the rich, deep culture of the deaf community and did not want Lucie's parents to deprive her of that experience.
I want her to hear my voice. I want her to know me.

Jenny
But somewhere along the line, her fear took over. She sought legal avenues to gain custody of a child not up for adoption.
At this point, her actions were all rooted in desperation and not logic.
KJ: Remember the big court visit? Where you said, "I understand I have no rights"?
Ava: That was before she was deaf!
But was Max the actual villain, or was Ava? We see Max depicted as a perfectionist and someone who always wanted to be correct, but ultimately did that make him a bad person?
Your baby's better off without you.

KJ
In his fight with Jenny, he got aggressive, and that action triggered Ava to take the baby and run. His response to Lucie's kidnapping (utter devastation) showed a father who was afraid for his child.
Throughout the story, we see a level of sympathy from Jenny to Ava that is awe-inspiring. She apparently loved her as a friend, respected her as a surrogate, and desired the best for her life.
Her sympathy for her was evident in her consistent grasp of Ava's perspective. Scene after scene, she takes Ava's side, even when it means she goes against her husband.
Jenny mentioned that her marriage had "survived" IVF, so it stands to reason that they had encountered difficulties in their marital life.
Many couples believe having a baby can solve those issues, but Lucie's deafness only brought a new problem to the table.
The representation of the Deaf community in this episode was outstanding. It didn't show Deaf people as disabled persons but as whole, well-rounded people.
Similarly to Matlin's show, Switched at Birth, the episode shows the fullness of their lives and how their deafness doesn't stop them from working, living, or loving.
Surgery and devices might be helpful, but they're not going to make Lucie like you. She isn't like you.
Ava's Story has the pace and power of a full-length movie. Accused does a beautiful job of creating protagonists out of typical anti-heroes — characters who, in real life, you would never champion.
The passion behind Ava's reaction to the possible Cochlear implant was evident in the moves she made. By deeming it mutilation, her actions make plausible sense. She was rescuing a child in danger.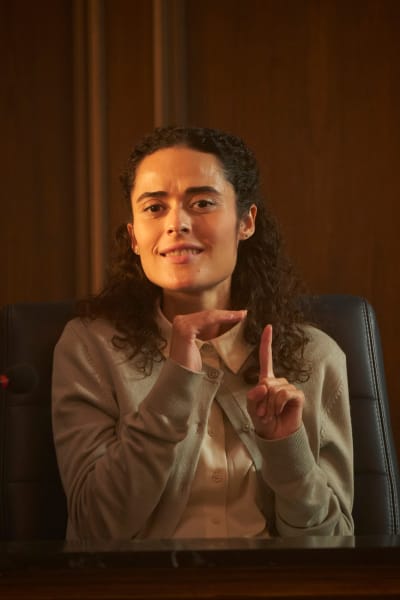 But this also brings to mind the importance of mental health, postpartum care, and dealing with childhood issues.
Would Ava have kidnapped the baby if she had grown up in a loving home?
Would Ava have kidnapped Lucie if she hadn't previously given up a child?
Would Ava have intervened or even felt as attached if Lucie was hearing?
What about if Ava had undergone therapy for those issues of neglect and abandonment?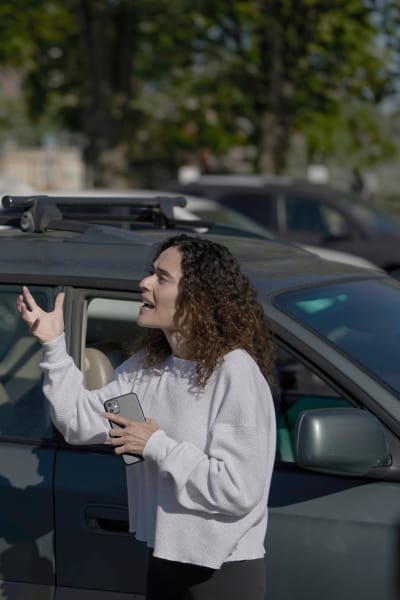 We do not know those answers, but we can speculate that it would end very differently.
How did you all enjoy Ava's Story? Did you understand and root for Ava, or did the anguish of Jenny and Max make you take their side?
Was the judge right in dismissing the charges? Should Ava have faced some punitive measures for her actions?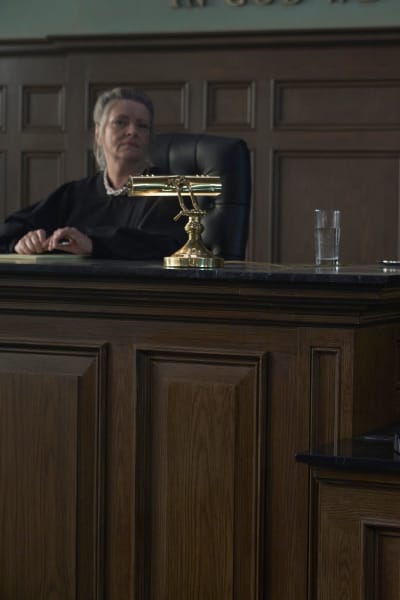 How could Ava and Max get past a literal kidnapping and trust Ava to be around their daughter again?
I'll try. I'll learn. We'll learn. We'll sign.

Jenny
Drop your thoughts in the comments.
Accused airs on Tuesdays on Fox.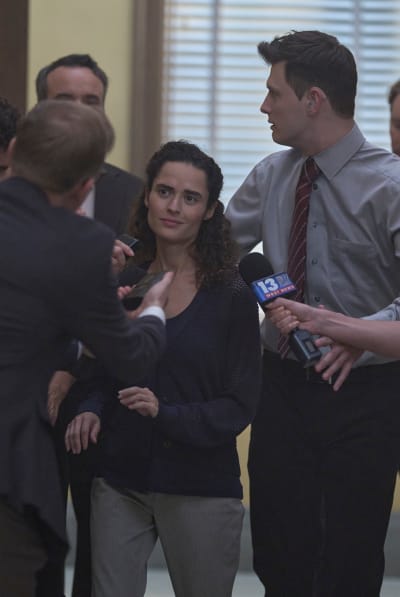 Brandi Powell is a staff writer for TV Fanatic. Follow her on Twitter.