Derryck "Big Tank" Thornton is one of the biggest music supervisors in the world.
With credits like The Chi, Power Book II: Ghost, Power Book III: Raising Kanan, and Power Book IV: Force, Big Tank has worked on some of television's hottest series, combining music with script to help shape some magical episodes of television.
Think about that song at the end of an episode you run to your phone to find as soon as the credits end. Yes, that's all because of Big Tank.
Ahead of Power Book IV: Force Season 2, we chatted with the effortlessly cool Big Tank about his role as music supervisor, what he's hoping the viewers take away from the music this season, and his appreciation of the Power Universe.
This was a fascinating conversation with the highly talented supervisor about all things music and Power. Enjoy this one, fanatics!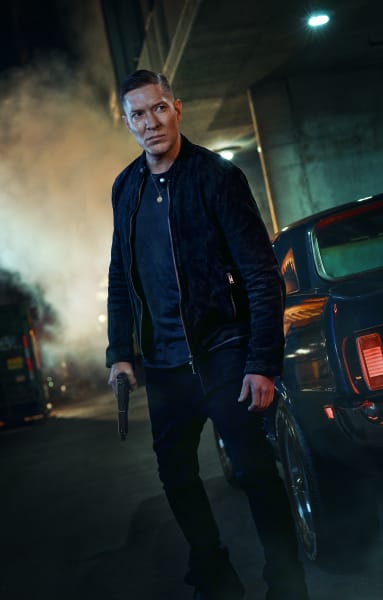 What is your role as the music supervisor?
Basically, when you hear a song on the show, whether it be a montage or in the car or somebody's cooking or dinner music or whatever, I'm responsible for that. Then also, being that I'm a music producer and whatnot myself, when we have songs and performances on the show, I usually go out and record the artists, actors, and actresses.
On Force this year, we got some jazz, so I had to have some sessions with some jazz musicians and bring that home. I wear a few hats as the music supervisor in the Power series.
Can you tell me about the process of incorporating music into specific scenes? Are you working closely with the directors and other creatives to capture what you want to get across with the music in each scene?
100%. I'll talk to Courtney [Kemp] at times about it. 50 may weigh in on something, but also the directors and whatnot as well. But I'm really just trying to tell a story with the song, so as I'm watching it, I want to see which way it goes, the emotion of it, but also, is the lyric matching?
You can't be too on the nose, then it's corny, but you want it to play the emotion. I'm always looking for songs that are playing to the emotion of the scene. I tell everybody, "Right song, right scene, makes a complete difference." I'm always trying to put the right song with the right scene and make the internet go crazy.
I always wondered, talking specifically about Force now, do you have specific melodies or certain themes that when you think of a character, you like to stay within that theme, or is it really more dependent upon what scene you're trying to craft?
No, you know what? That's a good question. Tommy's an old-school Motown guy, right? If he's in the car driving, I'll try and have him listen to more music that sounds like it's of that era. Jenard is the younger pup.
So he's listening to more Dirk and things along those lines. I'll have Diamond, and he's more of an old-school hip-hop guy since he's the big bro. So when he's in his barbershop, he'll be listening to something more apropos for someone his age that would be listening to hip hop or R&B.
But, we also infuse house music, we also will infuse some two-step music, and we'll also infuse other things to let you know that we're in Chicago.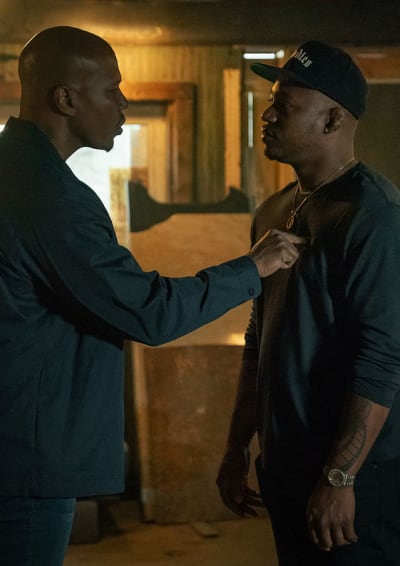 When people walk away from an episode during this season of Force, what are you hoping they'll take away as far as the feelings that will come through the music?
Man, I'll tell you, this season, it's incredible. I'm so excited for people to see it. Because I like last season, but I love this season. I love where we went this season. Gary's an amazing showrunner, so he gave me some good direction.
Musically, like I said, we're touching house, we're touching some two-step, we're touching some jazz, but we're touching hip hop. I want people when they walk away to be like, "That sounds like Chicago. That feels like authentic Chicago music."
If we can pull that off and yet still hit you with some bangers and some people that you haven't heard of before, some people that, of course, you do know, the Kanyes of the world and things like that, then I think we've done our job.
How much time do you spend listening to music to put together an episode, would you say?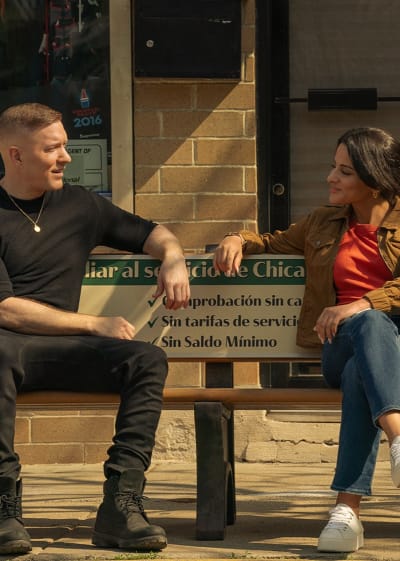 Truthfully, I listen to music all day. I've been a DJ since I was 12, so all I do is listen to music. I'm cutting and scratching still. I still DJ, so all I do is listen to music all the time. Sometimes, though, you'll find a record that just is different, and it's just a great song, and I'll put that away.
Sometimes, I'll put those on the side because I know even though I may not have something for it right now, something's going to come up, and I want to go to that folder and be like, "Oh my God, I found it. We found a song." We're all happy when that happens. But yeah, I'm listening to music for these shows 24/7.
I could be out in the grocery store. I could be at a club. I could be anywhere, and if a song hits me and I'm listening to the words, I'll Shazam it right then if I don't know it. "Oh my God, when that happens, when this happens in this script, I got to remember that song!" And I'll text myself that song for such and such. It's a continuous process.
Power fans are very passionate, and they're very into the series. It's been a long time, the whole Power Universe. Do you get a lot of fans that are like, "What's this song?" Or "How did you do this?" Do you get a lot of those fan interactions?
Tons and tons. My IG, usually as soon as the show goes off, within minutes, "Hey, what song was this?" or on Twitter, they're looking for music. A lot of the music hasn't been released into the marketplace yet because we're always looking for new up-and-coming talent from different regions and areas.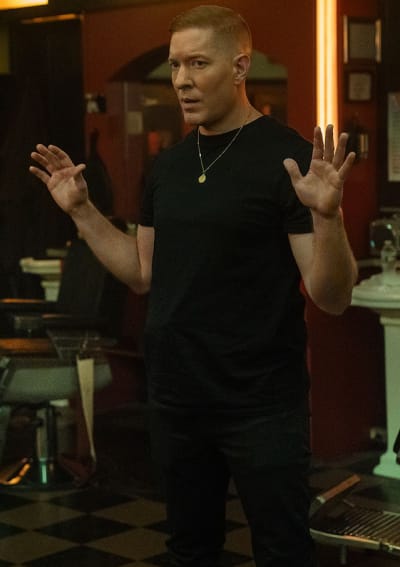 When I hear something that smacks, I'll reach out and find the person and give them an opportunity. Just to be able to do that has been awesome as well. But yeah, if I don't get a reaction, I haven't done my job. I'm looking for a reaction. If people aren't going, "What the hell is that? That song is dope," then I'm not doing my job, and I want to do my job.
If you could describe Power Book IV: Force Season 2 in a couple of words, what would you say?
Surprising, heart-wrenching, exciting.
Without any spoilers, do you have a specific scene or episode this season that you're excited for people to see? If you can't tell me, you can't tell me, but…
Man, there's just so much. Gary did such a good job of telling the story. I think he filled in some gaps that people may have had from last season. There's just so much. You got to see, though. Trust.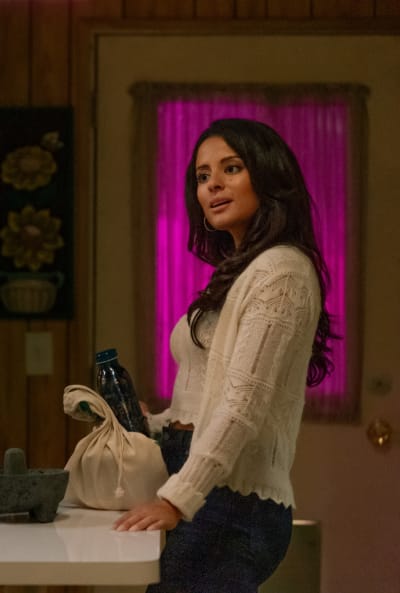 I brought this up before, but the Power Universe is so vast, and you've been the music supervisor for a few of the series. What has it meant to you personally to be a part of the universe?
Man, it's humbling — best word I could say. It's humbling. I have platinum records. I'm a platinum producer, and I've been a composer on shows like The Boondocks and whatnot, so I feel like I've done some things.
But I still feel like I'm a normal, average, everyday guy, so to be able to run these shows and BMF, everything that 50 is doing, has been amazing.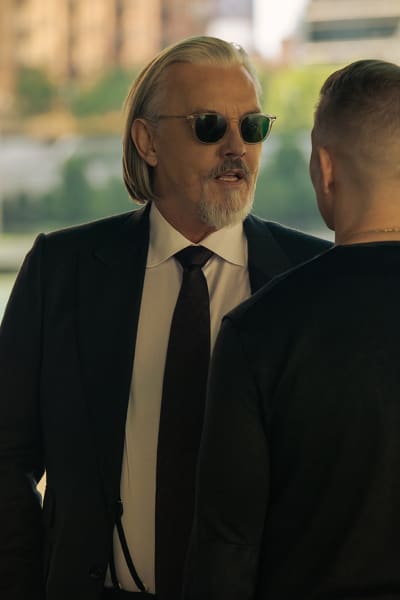 It's an amazing opportunity, and that's why I try so hard to make sure I'm doing the very best that I can do and bring in as much new talent and make these shows sound amazing because the opportunity is so great.
I appreciate it so much. Working with everybody from Jordan on down, Courtney and 50, of course, Gary and Brett, and Sasha, Randy, and Heather, just all the people who run these shows.
Just to be given those opportunities by those guys and for them to trust me enough to know that I'm going to put my foot in it, I appreciate it so very much.
Remember to tune in to Power Book IV: Force Fridays at 8/7c on Starz. And you can follow our reviews all season here.
Whitney Evans is a staff writer for TV Fanatic. Follow her on Twitter.