Hallmark and Hallmark Moves & Mysteries have some exciting content on the way for us Hallmarkies in October.
The cabler went public with its scheduling plans Thursday, and there's plenty on offer.
We're talking about the When Calls the Heart Season 10 finale, and countless movies.
Check out what's coming your way in October.
When Calls The Heart Season 10 Episode 10 – "All Dressed Up" – Sunday, October 1 (9 p.m. ET/PT)
The town prepares for the Governor's black-tie ball. While still reeling from the true intentions of Union City Holdings, Lucas decides to try to sway the Governor to their side.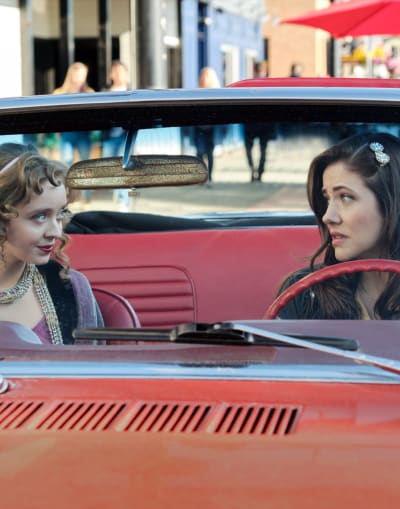 3 Bed, 2 Bath, 1 Ghost – Saturday, October 7 (8 p.m. ET/PT)
Starring: Julie Gonzalo, Chris McNally, Madeleine Arthur
A ghost from the 1920s refuses to leave the home just listed by Anna, a new real estate agent.
Worse, the spirit is convinced she cannot "pass over" until she gets Anna back together with her ex.
When Calls The Heart Season 10 Episode 11 – "Long Time Running" – Sunday, October 8 (9 p.m. ET/PT)
Lucas is the talk of Hope Valley.
Elizabeth and the whole town rally around him, but everyone still worries it won't be enough to stop the Governor.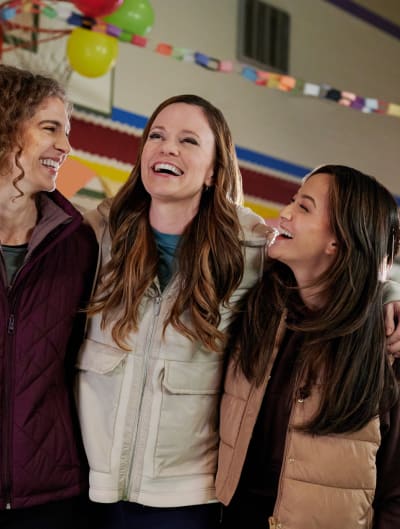 Field Day – Saturday, October 14 (8 p.m. ET/PT)
Starring: Rachel Boston, Benjamin Ayres, Shannon Chan-Kent, Carmel Amit
Jen (Boston), Marissa (Amit) and Kelly (Chan-Kent) are moms from different backgrounds who are thrown together to plan the annual Field Day at their kids' school.
Along the way, they navigate a myriad of obstacles, including an unsupportive head of the PTO.
New to town and still trying to move on following the loss of her husband, Jen is thankful to have the encouragement of Dan (Ayres), the school's PE teacher who is becoming a good friend…or could this be the start of something more?
As the planning continues, Jen, Marissa and Kelly bond as friends who will stop at nothing to make sure their kids are happy, with each of them finding their own path as their friendship grows stronger.
Sounds fun, right?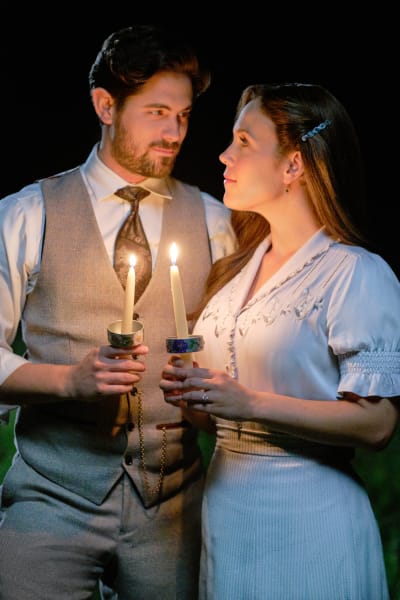 When Calls the Heart Season 10 Episode 12 – "Starry Night" – Sunday, October 15 (9 p.m. ET/PT)
With Elizabeth at his side, Election Day has the entire town supporting Lucas, hoping he will be the one to save Hope Valley.
Meanwhile, Rosemary and Lee discuss who should be their baby's godfather.
As for Hallmark Movies & Mysteries, the premiere dates are below.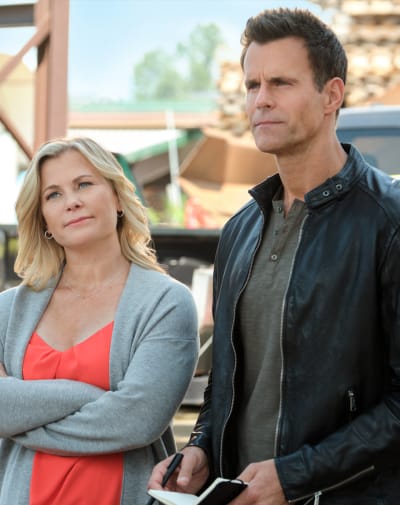 A Zest for Death: A Hannah Swensen Mystery – Friday, October 6 (9 p.m. ET/PT)
Starring: Alison Sweeney, Cameron Mathison, Barbara Niven, Tess Atkins, Mike Dopud, Lisa Durupt,
They say the real estate business is deadly, but no one is more surprised than Hannah Swensen (Sweeney) when her mother, Delores (Niven), discovers the dead body of the homeowner – and regular customer of The Cookie Jar – while house-hunting for her sister Michelle (Atkins).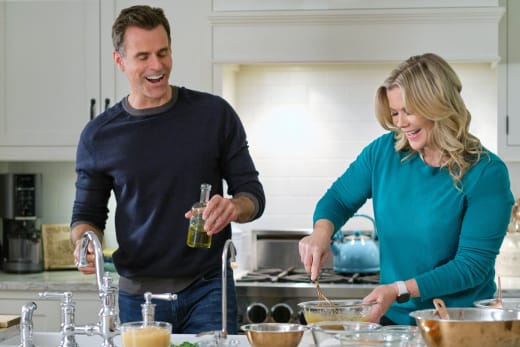 Hannah is determined to get to the bottom of the mystery and is convinced that the prime suspect Mike (Mathison) and the Sheriff (Dopud) are focusing on isn't the culprit.
Hannah's sleuthing becomes a family affair when Delores, Michelle and even her sister Andrea (Lisa Durupt) – who pays an unexpected visit – take part in the investigation.
As Hannah uncovers clues she slowly rules out suspects and is led to the shocking truth about the killer's identity.
Curious Caterer: Fatal Vows – Friday, October 13 (9 p.m. ET/PT)
Starring: Nikki DeLoach, Andrew Walker
In the franchise's third installment, professional caterer and amateur detective Goldy Berry (DeLoach) is hired to cater for a big wedding.
The bride, Jessamyn Cole (Amanda Khan, Superman and Lois) is the ex-wife of Goldy's current romantic interest, detective Tom Schultz (Walker).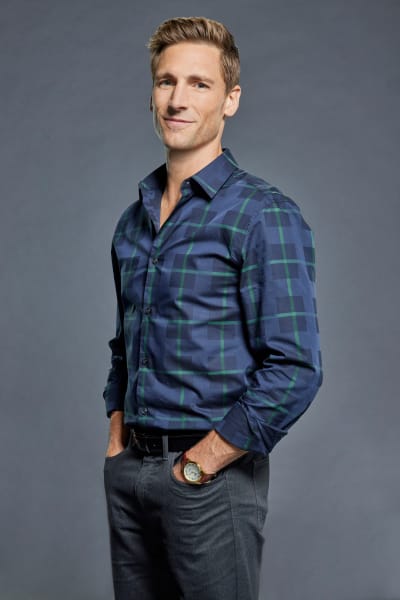 The town is shocked when they find the groom, Sterling Clearwater (Kareem Malcolm, The Flash) dead and Jessamyn missing.
To complicate matters, a new detective (Brock Morgan, Dangerous) with a vendetta against Tom is hired to oversee the case.
Forced to take matters into their own hands, Goldy and Tom must find Jessamyn before she meets Sterling's fate.
Paul Dailly is the Associate Editor for TV Fanatic. Follow him on Twitter.