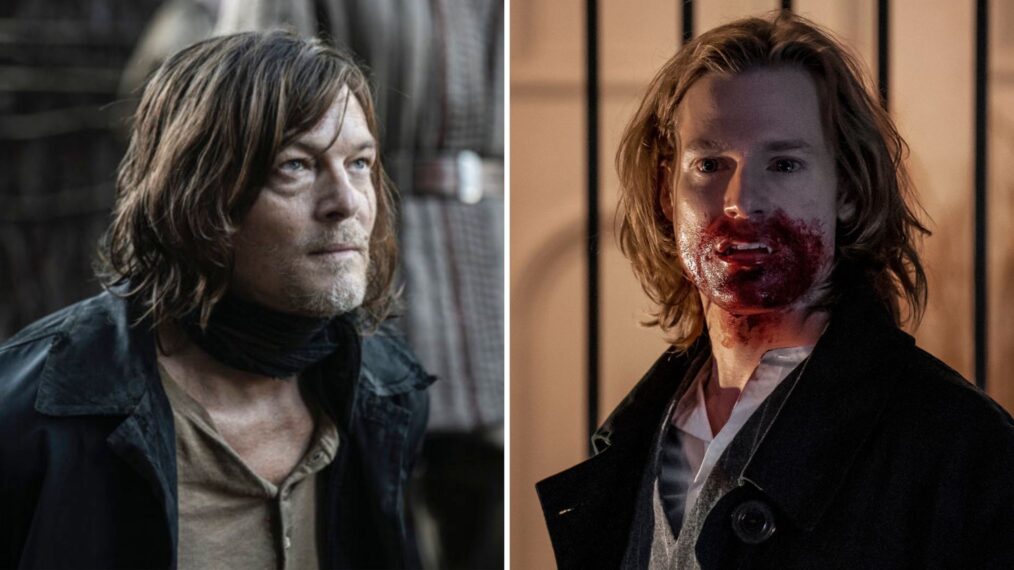 The Walking Dead: Daryl Dixon, the Rick and Michonne spinoff The Walking Dead: The Ones Who Live, and Interview With the Vampire have been granted special strike waivers from SAG-AFTRA that will allow the shows to resume filming during the actors strike, now nearing its 50-day mark.
The three shows are the only shows from AMC Networks, which is part of the AMPTP that have been granted this interim agreement, Deadline reports. The series are each produced by AMC Studios, which confirmed the waivers to Deadline. AMC is not part of AMPTP negotiations during the strike, which may be why select shows are able to move forward. There's no mention of whether these series have received waivers from the WGA; the writers' guild has been on strike since May.
Per WGA strike rules, the shows can be in production, but writers cannot perform any labor, and no changes can be made to their scripts, regardless of their state. Interview With the Vampire Season 2 was able to continue production in Europe during the writers strike, but the actors' strike shut down production in July. It will now return to filming in Prague.
The already-renewed Daryl Dixon will now be able to start filming Season 2 in Europe, and The Ones Who Live can resume its post-production work, per Deadline.
These are the first network shows to be granted this kind of deal during the strike. Prior to this, international shows like Apple TV+'s Tehran got a waiver, as did The Chosen and upcoming indie series Hal and Harper starring Cooper Raiff, Lili Reinhart, and Mark Ruffalo.
The news also comes just before Interview With the Vampire Season 1 and Fear the Walking Dead Seasons 1-7 will be available for streaming on Max for a limited time. Those two shows, alongside five more AMC+ streaming titles, will be part of the AMC+ Picks on Max collection from September 1 through October 31.
The Walking Dead: Daryl Dixon series premiere airs on Sunday, September 10, on AMC.