Would it be a new season of Chucky without Devon Sawa playing a new role?
Syfy dropped the trailer for Chucky Season 3 on Thursday, and it's a chilling display of what's on tap.
Sawa is back; this time, he's playing the President of the United States as the killer doll reaches Washington, D.C.
"In Chucky's unending thirst for power, Season 3 now sees Chucky ensconced with the most powerful family in the world — America's First Family, inside the infamous walls of the White House," the logline teases. 
"How did Chucky wind up here? What in God's name does he want? And how can Jake, Devon, and Lexy possibly get to Chucky inside the world's most secure house, all while balancing the pressures of romantic relationships and growing up?"
"Meanwhile, Tiffany faces a looming crisis of her own as the police close in on her for 'Jennifer Tilly's' murderous rampage last season."
The promo only focuses on the events inside the White House, and it looks like there's a lot of drama as the killer doll kicks off a murderous reign of terror.
At the end of Chucky Season 2, Tiffany was found by Nica in New York City, setting up the ultimate cat-and-mouse game.
Where will that take them on Chucky Season 3? That's TBD, but we're sure it will be plenty of drama.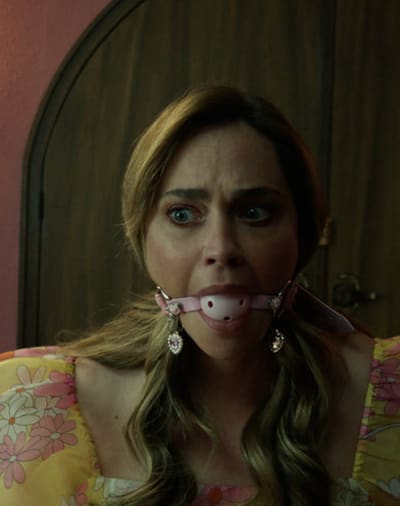 Nica wants revenge on Tiffany for her actions, and who can blame her?
Tiffany is nuts!
Then there's the teenagers, who are all orphans after the events of the first two seasons.
They're devoted to taking down the killer doll, once and for all, but how will they be able to get close to him?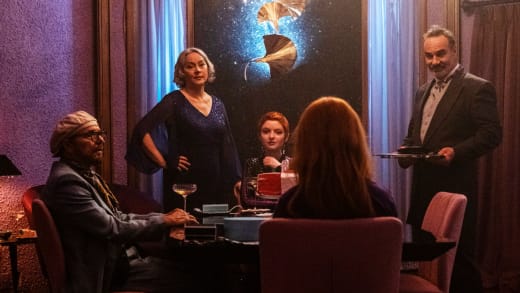 Chucky has proven to be resourceful, with faces from the past returning at the drop of a hat to help him out, so it will be fun to see how he navigates that.
Check out the promo below, and be sure to watch Chucky Season 3 on October 4, 2023.
Hit the comments with your thoughts on the footage.
Paul Dailly is the Associate Editor for TV Fanatic. Follow him on Twitter.