While this is a week full of family and friends getting together for Thanksgiving, there is a downside to it. Sadly, The Golden Bachelor fans will have to wait an extra week to find out who Gerry Turner will give the final rose. Additionally, many fans have been disappointed that contestant, Faith Martin, did not make it to the final two. While she didn't walk away with a bachelor in tow, she is talking about the unexpected love she has gained since leaving the show.
Faith Martin Left Brokenhearted
Notably, The Golden Bachelor contestant, Faith Martin, left brokenhearted after Theresa Nist and Leslie Fhima received the final two roses. Seemingly, she and Gerry Turner had a very genuine connection and it was difficult for both of them to part ways. Afterward, many fans expressed their sadness for her and their disappointment that she was sent home over Theresa. In an interview with Glamour, she says, "I'm busy now having fun and working and doing the things that I love. When we get into our passions, that makes us happier." Admittedly, she believes she is walking away with more than what she entered the show with. And she is sharing that she has found an unexpected love since she left the show.
Faith Martin Finds Unexpected Love
Since the dust has settled and the "Tell All' episode of The Golden Bachelor has been released, Faith Martin is talking about her experience. Notably, she has gained a love she wasn't expecting from the experience. On her Instagram page, she shares, a photo of a beautiful bouquet of roses. Then captions: "I have no words…I am just AMAZED EVERYDAY at the outpouring of LOVE, support, encouragement, and kindness I've received over the last month from @bachelornation!" She continues, "The messages, comments and now flowers is simply unbelievable! Thank you SO much for making me feel so loved and cared about! You ALL are so special to me! ❤️" While Faith didn't walk away with Gerry, she seems very pleased to be getting all the love and support from fans.
Fans Are Showering Her With Praise
After posting her beautiful message and caption, many fans have responded to Faith Martin and her appreciation:
"While you were showing Gerry your heart and the person you are, you were also showing the same to the world. It's no wonder you are receiving all the love from Bachelor Nation that you are."
"Agree! Your honesty & vulnerability was touching & admirable. You havent a manipulative bone in your body…u need someone on a higher spiritual level…he will find you & if not you have found you!"
"Amen! She's special."
"You get what you give."
"You may have lost 1 man, but you gained thousands of supporters and friends you don't even know you have."
"You were the most perfect match, his loss."
Faith Martin Expresses Doubt Over 'Golden Bachelorette' https://t.co/8F71LrCdfM

— TV Shows Ace (@TVShowsAce) November 21, 2023
Some Fans Believe It Was Good Faith Martin Didn't End Up With Gerry Turner
Some fans believe Faith Martin dodged a bullet, saying:
"I was so sad when Gerry sent you home for you. After watching this week's episode I think maybe you're in a better place.
I just don't like what I'm seeing as far as the choices he is making. Wishing you a true love."
And several fans think that Faith Martin deserves to be the first Golden Bachelorette:
"You are such a sweet, kind and beautiful lady. My heart broke for you when you didn't receive a rose. In time, I believe you will find your true love. ❤️ I'm hoping you will be asked to be the Golden Bachelorette. You would be perfect for it."
"We love you faith!!!!! Golden bachelorette season 1- I SO hope it's you !!!!!"
What do you think about the response to Faith Martin since she has left the show? Was she your pick for The Golden Bachelor, Gerry Turner? Do you think she will be the first Golden Bachelorette? Send us your thoughts in the comments below. We love to hear from fans!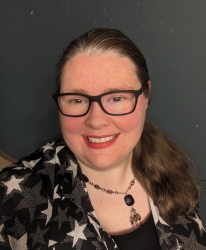 Latest posts by Bonnie Kaiser-Gambill
(see all)