Here is a wrap-up of all the news you need to know from Thursday, September 21, 2023.
CBS is switching up its plans for NCIS: Sydney.
The latest entry in the iconic franchise will now launch Tuesday, November 14, at 8 p.m. ET/PT.
This is an upgraded time slot because the series was initially set to air on Mondays at 10 p.m. out of NCIS encores.
Now, NCIS encores will air on Tuesdays at 9 p.m., while FBI True will air in the 10 p.m. slot.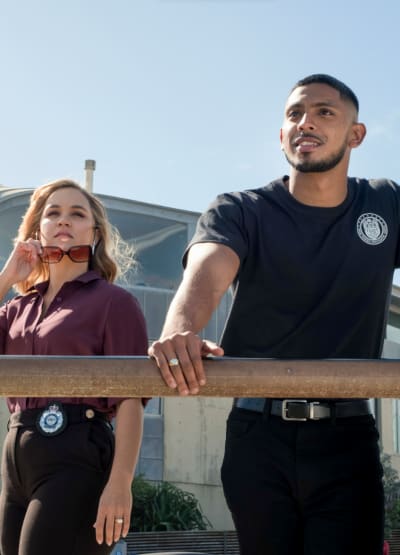 "With rising international tensions in the Indo-Pacific, a brilliant and eclectic team of U.S. NCIS agents and the Australian Federal Police (AFP) are grafted into a multinational taskforce to keep naval crimes in check in the most contested patch of ocean on the planet," the official synopsis for the new procedural teases.
The series stars Olivia Swann (DC's Legends of Tomorrow, The River Wild) as NCIS Special Agent Michelle Mackey and Todd Lasance (Without Remorse, The Vampire Diaries) as her 2IC AFP counterpart, Sergeant Jim "JD" Dempsey.
They are joined by Sean Sagar (The Covenant, Mea Culpa) as NCIS Special Agent DeShawn Jackson, Tuuli Narkle (Mystery Road: Origin) as AFP liaison officer Constable Evie Cooper, and Mavournee Hazel (Shantaram, Halifax: Retribution) as AFP forensic scientist Bluebird "Blue" Gleeson.
The cast is rounded out by William McInnes (The Newsreader, Total Control) as AFP forensic pathologist Dr Roy Penrose.
Meanwhile, the last-ever episodes of Doom Patrol have a premiere date.
Doom Patrol Season 4 resumes Thursday, October 12, with new episodes airing through November 9.
"In the series' gripping final episodes, the Doom Patrol meet old friends and foes as they race to defeat Immortus and get back their longevities," the logline teases.
"Battling between saving the world and each other, the Doom Patrol are forced to face their deepest fears and decide if they are ready to let go of the past in order to take their future into their own hands… and away from the zombie butts."
Meanwhile, The CW is entering the true crime space with a 10-episode order for Crime Nation.
Crime Nation is a captivating true-crime and justice anthology series that thrusts viewers into the gripping world of real-life mysteries, cold cases and heart-stopping investigations.
Set to launch in early 2024 and executive produced by head of Candle True Stories and former ABC News President James Goldston, each two-hour episode features ripped-from-the-headlines stories, shocking new details and exclusive on-camera interviews with those at the center of each of these cases.
"As the first true crime series in the history of The CW, CRIME NATION will provide a fresh new spin on the genre, giving viewers a deeper look into a variety of thrilling and compelling cases," commented Heather Olander, Head of Unscripted Programming, The CW Network.
"The social media conversation around true crime is bigger than ever, and the CRIME NATION team will explore the relationship between the public narrative and official investigations for each case."
Over on Prime Video, the official trailer for Upload Season 3 has been revealed.
Check it out below.
Upload Season 3 will finally premiere on Friday, October 20, 2023.
"On Upload Season Three, we pick back up with Nora and freshly downloaded Nathan as they navigate their relationship, while racing to stop the mysterious conspiracy that threatens to destroy millions of lives," the logline teases.
"Can they shut down Freeyond, and finally have a real life together? Or is it just a matter of time until Nathan's head explodes?"
"Meanwhile, in Lakeview, a backup copy of Nathan has been activated and Ingrid's not about to let this second chance at love slip away," Prime Video adds.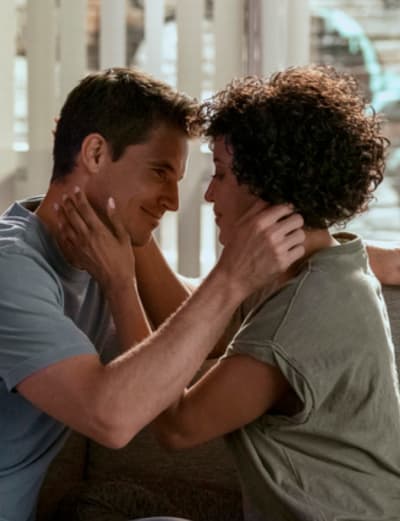 "Back in the real world, Aleesha rises through the ranks of Horizen by managing AI education, and falls into a new romantic relationship."
"And Luke, all alone in Lakeview, is forced to come up with the funds to pay for his stay in paradise, driving him to work in The Grey Zone."
What are your thoughts on this TV news?
Hit the comments.
Paul Dailly is the Associate Editor for TV Fanatic. Follow him on Twitter.